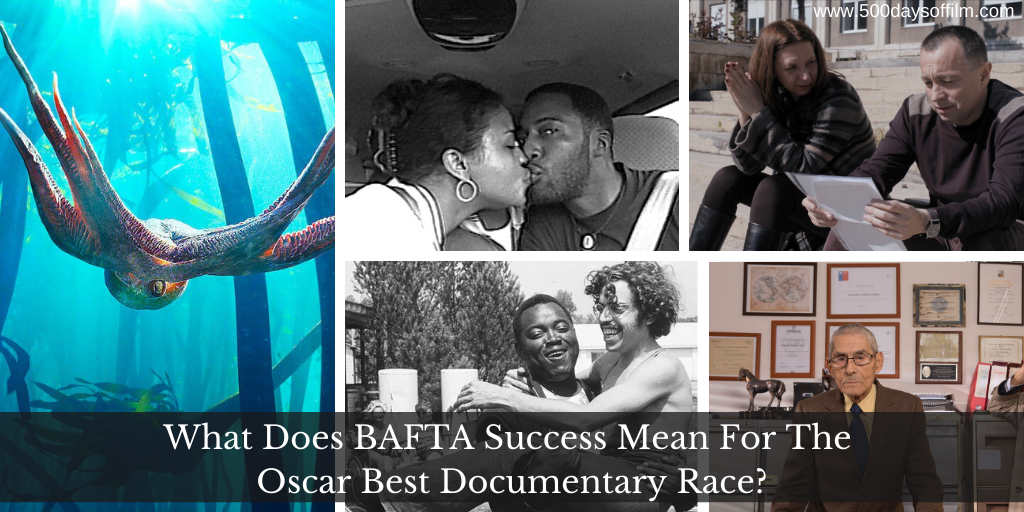 My Octopus Teacher won the award for best documentary at this year's 2021 EE British Academy Film Awards. Pippa Ehrlich and James Reed's beautiful and inspiring film (available now on Netflix) tells the story of Craig Foster's relationship with an octopus who lives in a stunning underwater world off the coast of Cape Town, South Africa.  
Ehrlich and Reed's film faced serious competition from the other BAFTA documentary nominees in this category - Collective, The Dissident, David Attenborough: Life On Our Planet and The Social Dilemma.   
The question now is, having bagged the BAFTA, will My Octopus Teacher go on to win the Oscar for best documentary feature? The nominees may be slightly different (My Octopus Teacher is joined by Collective, Crip Camp, Time and The Mole Agent), but competition for the Academy Award is fierce. 
Does a BAFTA win mean a documentary is more likely to win an Oscar? Looking back over the past nine years, four films have won both awards - Free Solo, Amy, Citizenfour and Searching For Sugar Man. 
Year Of Ceremony
2021
2020
2019
2018
2017
2016
2015
2014
2013
2012
BAFTA Winner
The Act Of Killing
OSCAR Winner
????
Undefeated
So, what conclusions can we draw? My Octopus Teacher will undoubtedly get a boost from its BAFTA win (and, of course, Netflix's continued campaign support). However, there is no guarantee of Oscar success. We will just have to wait and see - the Oscars take place on 25 April this year. 
Whatever happens, we are the real winners here. All the BAFTA and Oscar best documentary nominees are stunning, thought provoking films - and each one is well worth our time.