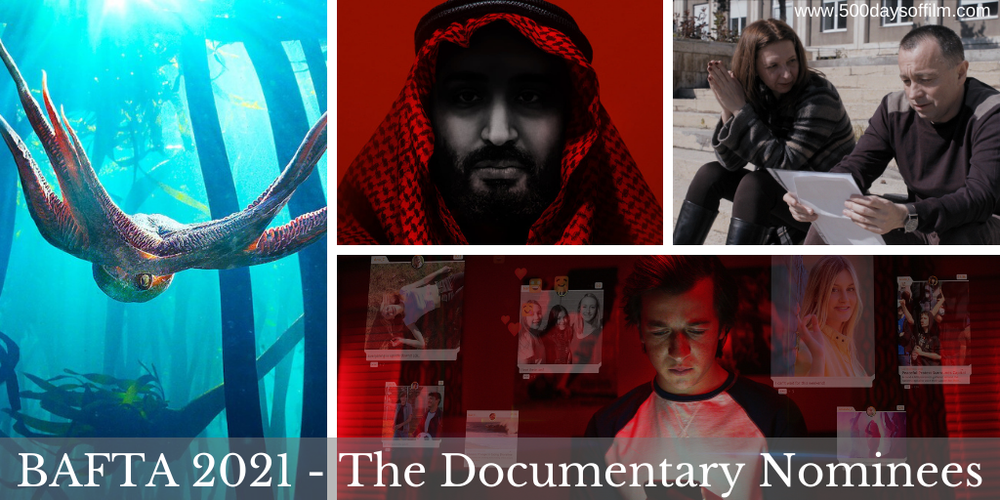 The 2021 EE British Academy Film Awards nominees have been announced. There were the inevitable snubs and surprises - accompanied by the annual discussion about how much these awards, which take place on 11th April, influence the Oscars (spoilers... not so much). 
Five films were nominated in the BAFTA best documentary category. Interestingly, there are only two possible Oscar crossovers - Collective and My Octopus Teacher.
Meanwhile, Netflix ruled the category with three of the five nominees. 
Let's take a look at the BAFTA documentary contenders… and where you can watch them.
COLLECTIVE 
Collective is a gripping, real-time docu-thriller that follows a heroic team of journalists as they expose shocking corruption in the Romanian national health-care system. 
Watch on Dogwoof On Demand
DAVID ATTENBOROUGH: A LIFE ON OUR PLANET 
In his 93 years, Sir David Attenborough has visited every continent on the globe, exploring the wild places of the planet and documenting the living world in all its variety and wonder. However, during his lifetime, Attenborough has also seen first-hand the monumental scale of humanity's impact on nature.
Watch On Netflix
THE DISSIDENT 
When Washington Post journalist Jamal Khashoggi, disappeared after entering Saudi Arabia's consulate in Istanbul, his fiancée and dissidents around the world were left with the devastating task of piecing together the clues to his brutal murder. Along the way, they began to expose global cover-up perpetrated by the very country he loved.
Watch on Amazon Prime
MY OCTOPUS TEACHER
My Octopus Teacher is more than just a documentary about cephalopods. The film is a beautiful story about love, nature and the healing power of connection. 
Watch on Netflix
THE SOCIAL DILEMMA
The Social Dilemma takes us on a disturbing journey through the evolution of social media. We learn how these platforms were developed, monetised and, after years of exponential and largely unchecked growth, how they now pose a significant threat to human civilisation.
Watch on Netflix
The BAFTAs will be broadcast on the BBC.