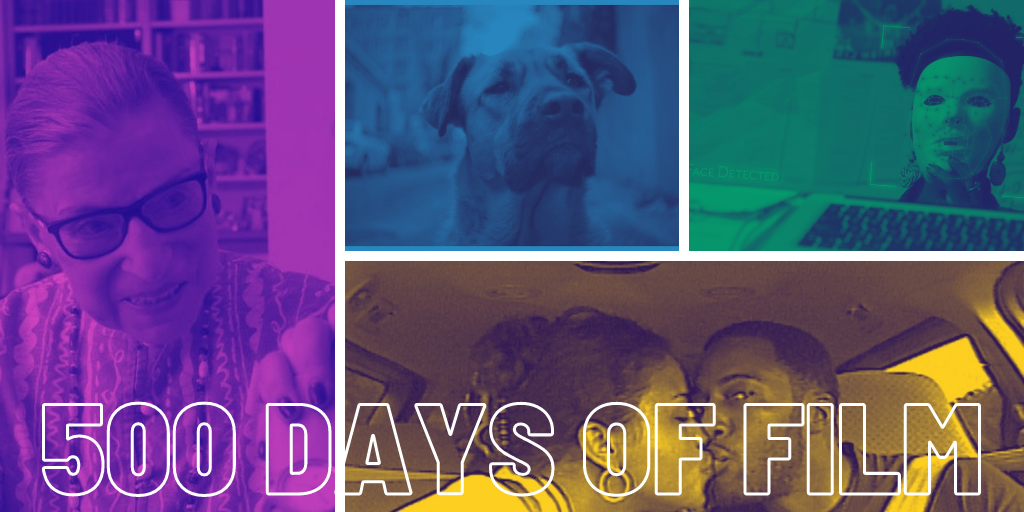 On the 4th of May 2015, I sat down where I am sitting today and made a list that would change my life.
That list featured 400 movies. Most were releases from 2010-2015, but some were older, beloved classics. Why did I do this? Well, after months of feeling disconnected from cinema, I decided to take control of my movie viewing. No more scrolling endlessly through titles only to pick something unsatisfying. No more shuffling through DVDs until my eyes blurred over.  
No. I wanted to get strategic with my film picks. I knew that I was missing out on some cinema gems. I also wanted to watch films from a broader range of genres. 
I was determined, but also a little worried that my resolve might weaken. I didn't want to fall back into my old, rather chaotic film watching habits. As a result, I decided to set myself a challenge - I would watch 500 movies in 500 days. 
Before I could change my mind, I announced my intention to friends and family (who no doubt thought I was crazy but were too kind to voice their concerns). There was no turning back as I started to watch the first film of my challenge: Paul Thomas Anderson's Punch Drunk Love.
Don't ask me why I started with this film. I really can't remember. However, it was a movie that I had wanted to watch for years - and I absolutely loved it. Just like that I was hooked - this challenge was going to be a whole lot of fun.
One of the first things I was asked when I began 500 Days Of Film was how did I create my list? Sadly, this process was not (at all) scientific. I simply went back five years and noted what my favourite movie critics had voted as their "film of the week" during that time. I then added some films that I really wanted to see again - including some absolute classics.
My initial list was longer than 400 films. However, I limited myself to that number because I wanted to add new films every week. I reasoned that, over 500 days, I would easily have 100 more films.
Another question I am often asked is how do I watch my movies? At the beginning, I would watch my films on DVD or via streaming services such as Amazon and Netflix (later branching out to Curzon At Home, BFI Player and Mubi).
My challenge didn't require me to watch a film every day without fail… I worried that would be too constricting (and that real life might get in the way). So, when I could, I would watch two or three films in a day in order to keep on top of my schedule. 
Meanwhile, I watched the latest releases at the cinema. Don't get me wrong, I'd be at my local multiplex (the wonderful Odeon Epsom) every day if I could. However, back at the start of my challenge, I had to watch my pennies.
All that changed just under a year after I started 500 Days Of Film. Odeon launched its Limitless membership programme and I was one of its early adopters :) 
As a result, in the months following the end of my 500 Days Of Film challenge (spoiler: I completed it!) I started to watch more new releases. However, I do still have a list of must see classics and appreciate all movie recommendations. For example, I recently watched The Changeling and loved every minute!
Indeed, one of the best things about creating the 500 Days Of Film challenge has been the conversations I have had with people about movies. Everyone likes to talk about the films they love (and those they hate!).
So, at the beginning of my 500 Days Of Film journey I suspected (correctly as it turned out) that I would be asked about the movies I had watched. What were they about and who starred in them? Who were they directed by? Where they worth viewing? 
Unfortunately, I have a terrible memory. Ask me now what movies I have seen in the past week and my mind will go blank. So, I decided to write about my film journey and created this website to collate all of my film lists and reviews.
Reviewing films proved quite a challenge at first. Not the writing so much (I have been a writer and a journalist all my life) but having the confidence to publish my own opinions. Of course, life would be dull if we all held the same views but was I brave enough to go against the tide, to say when a film hadn't worked for me?
In the end, I decided to be brave and that honesty was really the best policy. That way I could never go wrong. I always try my best to explain why I haven't enjoyed a movie and remain respectful of the enormous time and effort it takes to make every film.
I was so pleased when I completed my 500 Days Of Film challenge. However, I was also really sad. What would I do without it? The only answer was to keep on going. And so I have! However, I have narrowed my focus somewhat as I am now only writing about documentary film. 
I love 500 Days Of Film. It really has changed my life. I've watched some incredible films, had some brilliant cinematic experiences (including film festivals, interviews with directors and special movie events) and made some wonderful friends along the way.
I would like to take this opportunity to thank everyone who has helped me thus far. I really appreciate your support, your time and all your film recommendations.
Take care, Jane