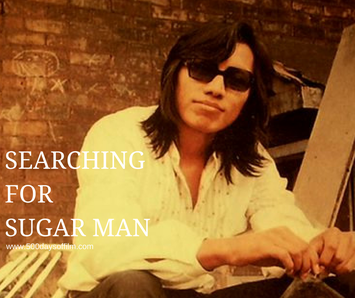 500 Days Of Film Reviews Documentary Searching For Sugar Man
In the 1970s and 80s, music collections in a most South African homes would feature albums from The Beatles and Simon And Garfunkel. 
They would also include an album called Cold Fact by an artist called Rodriguez.
Never heard of him? Neither had most people in the UK or in the artist's home country of America. However, Rodriguez was hugely popular in South Africa - his heartfelt lyrics striking a chord in the country.
In the aftermath of Apartheid isolation, South African Rodriguez fans couldn't believe that their musical hero remained largely unknown elsewhere in the world - particularly in the light of stories about his tragic death.
One such fan, Stephen "Sugar" Segerman, decided to find out more about the elusive, mythical Rodriguez. Just who was he and how did he die?
Is It Any Good?
If you have never heard of Rodriguez or Malik Bendjelloul's documentary Searching For Sugar Man - good. Don't Google him, don't ask about him, don't read anything about him. Just watch this film. 
That is really the only way to get the most enjoyment out of what is a fascinating, poignant and ultimately uplifting movie experience.
Searching For Sugar Man is not really about the artist Rodriguez. Well it is but, mainly, this film is about his impact in South Africa and the amazing story behind the search for the truth about him. 
At the start, Rodriguez is depicted as a mythical figure. This is, of course, partly due to the rumours surrounding his death. In one story he set himself on fire while on stage, in another he shot himself and in yet another he died alone of a drug overdose.
It is easy to see why a fan would want to seek the truth. 
The search starts with an examination of the music. Rodriguez released two albums (Cold Fact and Coming From Reality) and songs from both are beautifully placed throughout the movie. 
He reminds me of Bob Dylan or, perhaps, Donovan. His voice has a great quality to it and his lyrics are extremely powerful. Hearing them did make me wonder why I had never heard of Rodriguez before.
Searching For Sugar Man is an entertaining documentary with a fascinating and uplifting story to tell.
Random Observations
Have you seen Searching For Sugar Man?
If so, do let me know what you thought in the comments section below.