500 Days Of Film Reviews The 2017 British Academy of Film and Television Arts Awards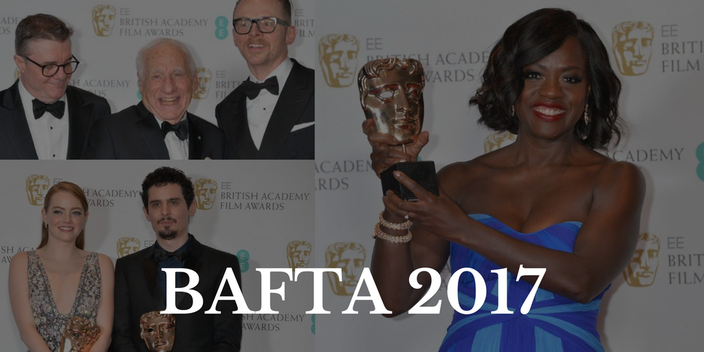 2017's BAFTA Awards were a rather low key, inoffensive affair. While the event, hosted by Stephen Fry, did contain more than a few Brexit/Trump gags, the theme of the evening was one of international empathy and compassion.
The only truly passionate acceptance speech came (unsurprisingly) from Ken Loach. After I, Daniel Blake won the award for Outstanding British Film, Loach attacked the UK Government for displaying "callous brutality" towards the most vulnerable in our society. He also called the UK's treatment of child refugees a "disgrace".  
La La Land was the biggest winner on the night but, with five awards, Damien Chazelle's musical far from dominated the evening. Dev Patel was a surprise choice for Best Supporting Actor for Lion and Travis Knight looked genuinely shocked when Kubo And The Two Strings beat Zootroplois to win Best Animated Film.
Overall, the winners were distributed over a number of films with Manchester By The Sea, Arrival, Hacksaw Ridge, Jackie and Fences all collecting awards. However, this fairly even spread only served to highlight the absence of awards for Barry Jenkins' superb Moonlight.  A disappointment for such a powerful and deserving film.
Here are the all the winners from BAFTA 2017!  
2017 BAFTA Awards
Outstanding British Film
Nominees: 
AMERICAN HONEY - Andrea Arnold, Lars Knudsen, Pouya Shahbazian, Jay Van Hoy
DENIAL - Mick Jackson, Gary Foster, Russ Krasnoff, David Hare
FANTASTIC BEASTS AND WHERE TO FIND THEM - David Yates, David Heyman, Steve Kloves, J.K. Rowling, Lionel Wigram
I, DANIEL BLAKE - Ken Loach, Rebecca O'Brien, Paul Laverty
NOTES ON BLINDNESS - Peter Middleton, James Spinney, Mike Brett, Jo-Jo Ellison, Steve Jamison
UNDER THE SHADOW - Babak Anvari, Emily Leo, Oliver Roskill, Lucan Toh
Winner: I Daniel Blake
Such a tough category full of powerful nominees. I loved Notes On Blindness and Under The Shadow was my favourite film of 2016. However, on balance, I was glad that I, Daniel Blake won.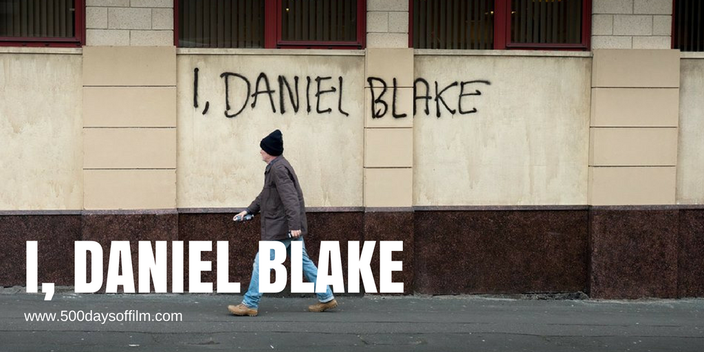 EE Rising Star Award
Nominees:
ANYA TAYLOR-JOY
LAIA COSTA
LUCAS HEDGES
RUTH NEGGA
TOM HOLLAND
Winner: Tom Holland
This is the only award voted for by the British public. It was, perhaps, unsurprising therefore that our new Spidey, Tom Holland, won. However, I would have picked Anya Taylor-Joy. She was just superb in The Witch and, following performances in Morgan and Split, is certainly an actress to watch out for in the future.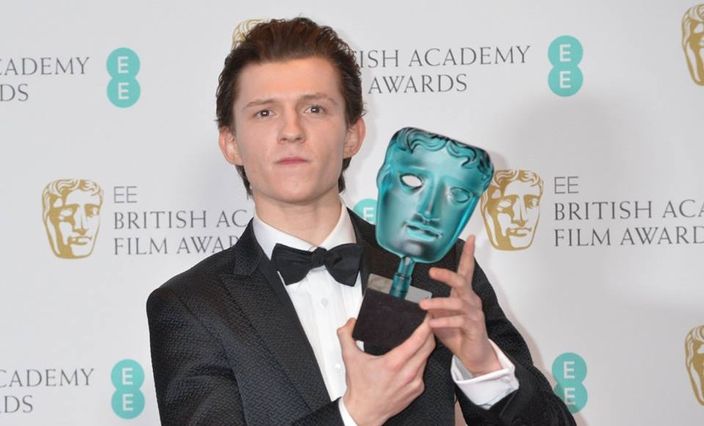 Adapted Screenplay
Nominees:
ARRIVAL - Eric Heisserer
HACKSAW RIDGE - Andrew Knight, Robert Schenkkan
HIDDEN FIGURES - Theodore Melfi, Allison Schroeder
LION - Luke Davies
NOCTURNAL ANIMALS - Tom Ford
Winner: Lion
While I enjoyed Lion, I was surprised by this result as I felt that either Arrival or Nocturnal Animals should have won this award. 
Best Supporting Actress
Nominees:
HAYLEY SQUIRES - I, Daniel Blake
MICHELLE WILLIAMS - Manchester by the Sea
NAOMIE HARRIS - Moonlight
NICOLE KIDMAN - Lion
VIOLA DAVIS - Fences
Winner: Viola Davis
This is a tricky one for me as I have yet to see Fences. However, I have heard exciting things about Viola Davis' work in this film and was very pleased to see her collect this award in what was an extremely competitive category.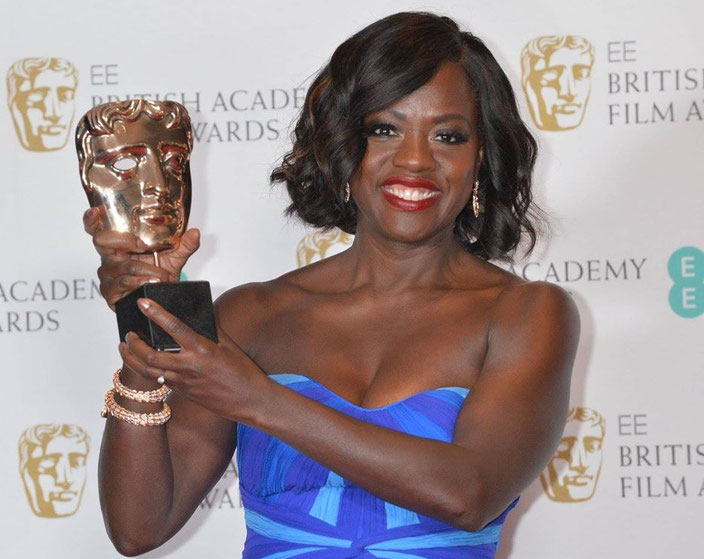 Best Animated Film
Nominees:
FINDING DORY - Andrew Stanton
KUBO AND THE TWO STRINGS - Travis Knight
MOANA -  Ron Clements, John Musker
ZOOTROPOLIS - Byron Howard, Rich Moore
Winner: Kubo And The Two Strings
I really wanted Kubo And The Two Strings to win this award. However, I thought that Zootropolis would pip Laika's animation to the post. It was wonderful, therefore, to see Travis Knight collect the film's very well deserved Bafta.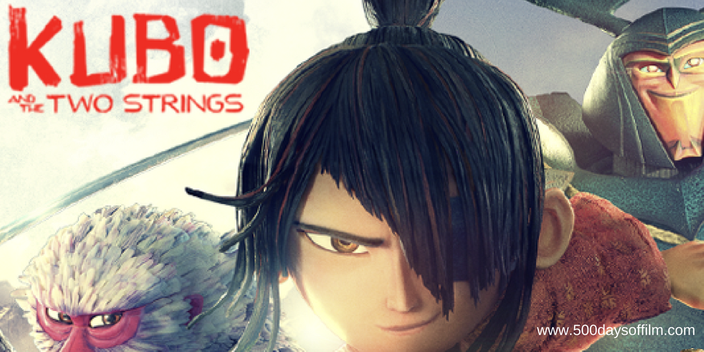 Best Special Visual Effects
Nominees:
ARRIVAL - Louis Morin
DOCTOR STRANGE - Richard Bluff, Stephane Ceretti, Paul Corbould, Jonathan Fawkner
FANTASTIC BEASTS AND WHERE TO FIND THEM - Tim Burke, Pablo Grillo, Christian Manz, David Watkins
THE JUNGLE BOOK - Robert Legato, Dan Lemmon, Andrew R. Jones, Adam Valdez
ROGUE ONE: A STAR WARS STORY - Neil Corbould, Hal Hickel, Mohen Leo, John Knoll, Nigel Sumner
Winner: Jungle Book
The visual effects work (undertaken by a team of 800 artists) in The Jungle Book is truly incredible. While I had a hankering for Rogue One, I was happy to see John Favreau's film win out on the night.
Outstanding Debut By A British Writer, Director Or Producer
Nominees:
The Girl With All the Gifts - MIKE CAREY (Writer), CAMILLE GATIN (Producer)
The Hard Stop - GEORGE AMPONSAH (Writer/Director/Producer), DIONNE WALKER (Writer/Producer)
Notes on Blindness - PETER MIDDLETON (Writer/Director/Producer), JAMES SPINNEY (Writer/Director/Producer), JO-JO ELLISON (Producer)
The Pass - JOHN DONNELLY (Writer), BEN A. WILLIAMS (Director)
Under the Shadow - BABAK ANVARI (Writer/Director), EMILY LEO, OLIVER ROSKILL, LUCAN TOH (Producers) 
Winner: Under The Shadow
Another tough category. I loved both The Hard Stop and Notes On Blindness. However, there was only one winner for me (and for Bafta) and that was Under The Shadow. Babak Anvari's film is a horror gem and surely now deserves a cinema re-release.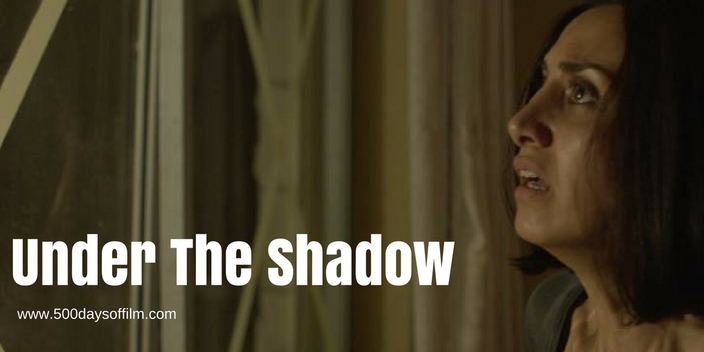 Best Supporting Actor
Nominees
AARON TAYLOR-JOHNSON - Nocturnal Animals
DEV PATEL - Lion
HUGH GRANT - Florence Foster Jenkins
JEFF BRIDGES - Hell or High Water
MAHERSHALA ALI - Moonlight
Winner: Dev Patel
Dev Patel was obviously utterly overwhelmed after winning this award. As a result, it is hard to dispute the result. However, my vote would have been for Mahershala Ali's incredible performance in Moonlight.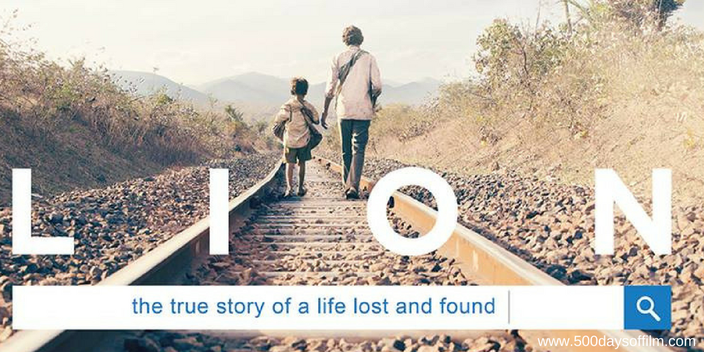 Outstanding Contribution To British Cinema
This award was presented by the superb Isabelle Huppert to Curzon Group CEO, Philip Knatchbull. The ensuing montage of films that have received support from Curzon was really something to behold. I am a big fan of Curzon At Home and was delighted to see the Group win this award. Knatchbull gave a lovely speech, one that concluded with a warning about Brexit's potential impact on independent film.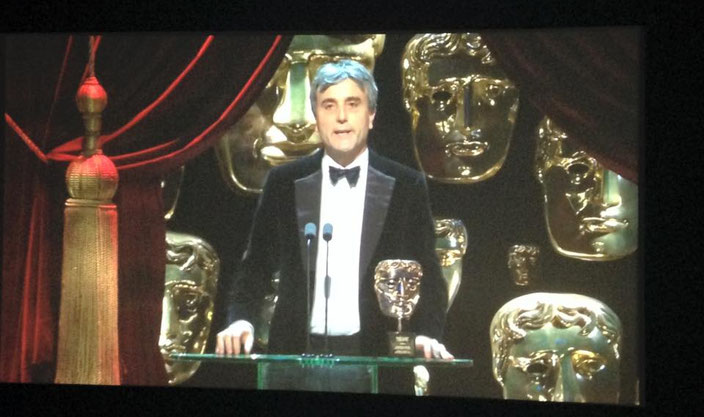 Best Original Screenplay
Nominees:
HELL OR HIGH WATER - Taylor Sheridan
I, DANIEL BLAKE Paul Laverty
LA LA LAND Damien Chazelle
MANCHESTER BY THE SEA Kenneth Lonergan
MOONLIGHT Barry Jenkins
Winner: Manchester By The Sea
In what was another tough category (I particularly loved the screenplay for Hell Or High Water), I was delighted to see Kenneth Lonergan's devastating Manchester By The Sea win the Bafta Award.
Best Leading Actor
Nominiees:
ANDREW GARFIELD Hacksaw Ridge
CASEY AFFLECK Manchester by the Sea
JAKE GYLLENHAAL Nocturnal Animals
RYAN GOSLING La La Land
VIGGO MORTENSEN Captain Fantastic
Winner: Casey Affleck
Casey Affleck does so much with his character, Lee Chandler, in Manchester By The Sea. He is devastated, grief stricken, and haunted. However, his performance is also endearingly funny. There could be no other winner.
Best Director
Nominees:
ARRIVAL - Denis Villeneuve
I, DANIEL BLAKE - Ken Loach
LA LA LAND - Damien Chazelle
MANCHESTER BY THE SEA - Kenneth Lonergan
NOCTURNAL ANIMALS - Tom Ford
Winner: Damien Chazelle
No surprise to see the director of La La Land walk away with this award. While each nominated director should be celebrated, Damien Chazelle is perhaps most deserving - he has created an exciting, wonderful, poignant and joyous film experience.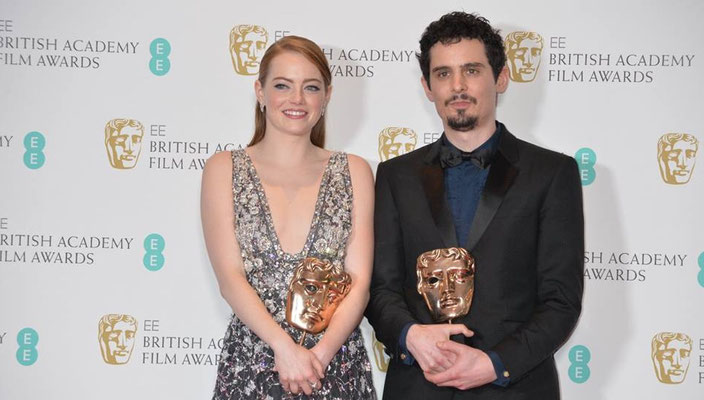 Best Actress
Nominees:
AMY ADAMS - Arrival
EMILY BLUNT - The Girl on the Train
EMMA STONE - La La Land
MERYL STREEP - Florence Foster Jenkins
NATALIE PORTMAN - Jackie
Winner: Emma Stone
Fighting off strong competition from Natalie Portman, Emma Stone finally bagged her BAFTA and it seems there's no her now. She fully deserves this award for her fresh, nuanced and moving performance as Mia in La La Land. However, I also want to give Amy Adams an award for Arrival.
Best Film
Nominees:
ARRIVAL - Dan Levine, Shawn Levy, David Linde, Aaron Ryder
I, DANIEL BLAKE - Rebecca O'Brien
LA LA LAND - Fred Berger, Jordan Horowitz, Marc Platt
MANCHESTER BY THE SEA - Lauren Beck, Matt Damon, Chris Moore, Kimberly Steward, Kevin J. Walsh
MOONLIGHT - Dede Gardner, Jeremy Kleiner, Adele Romanski
Winner: La La Land
Again, no surprise here for the superb La La Land.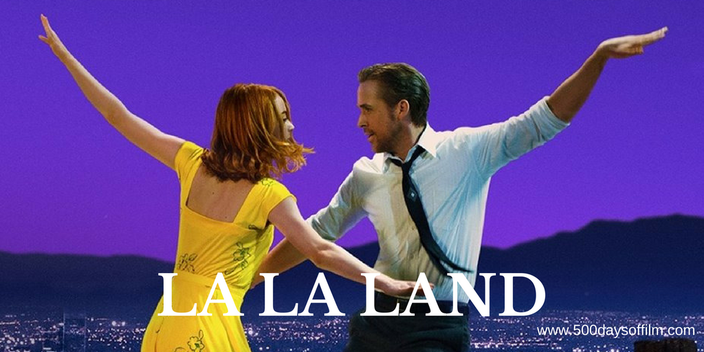 Best Cinematography
Nominees:
ARRIVAL - Bradford Young
HELL OR HIGH WATER - Giles Nuttgens
LA LA LAND - Linus Sandgren
LION - Greig Fraser
NOCTURNAL ANIMALS - Seamus McGarvey
Winner: Linus Sandgren
When the BAFTA nominations were announced, I was surprised that Moonlight's DPP, James Laxton, had been left off the list for best cinematography. Of the nominees in this category, I was glad that Linus Sandgren won for La La Land.
Best Documentary
Nominees:
13th - Ava DuVernay, Spencer Averick, Howard Barish
THE BEATLES: EIGHT DAYS A WEEK - THE TOURING YEARS - Ron Howard, Brian Grazer, Scott Pascucci, Nigel Sinclair
THE EAGLE HUNTRESS - Otto Bell, Stacey Reiss
NOTES ON BLINDNESS - Peter Middleton, James Spinney
WEINER - Josh Kriegman, Elyse Steinberg
Winner: 13th
I love both Weiner and Notes On Blindness and would wholeheartedly recommend both of these films. However, I was also thrilled to see Ava DuVernay's powerful documentary, 13th, win this award.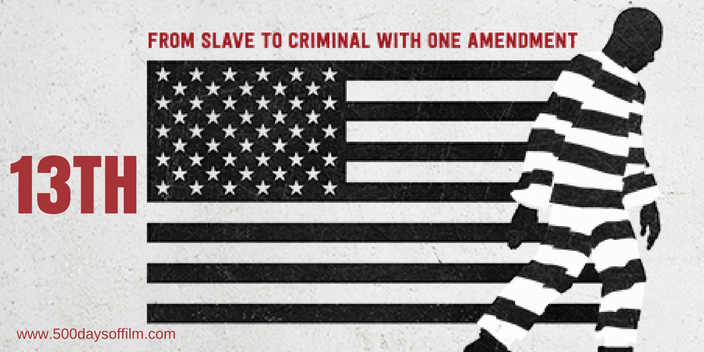 Best Film Not In The English Language
Nominees:
DHEEPAN - Jacques Audiard, Pascal Caucheteux
JULIETA - Pedro Almodóvar, Agustín Almodóvar
MUSTANG - Deniz Gamze Ergüven, Charles Gillibert
SON OF SAUL - László Nemes, Gábor Sipos
TONI ERDMANN - Maren Ade, Janine Jackowsk
Winner: Son Of Saul
It felt rather strange to see Son Of Saul and Mustang included in this list, as they were both nominees for last year's Academy Awards. However, the devastating Son Of Saul is an extremely worthy winner nonetheless. 
Best Original Music
Nominees:
ARRIVAL - Jóhann Jóhannsson
JACKIE - Mica Levi
LA LA LAND - Justin Hurwitz
LION - Dustin O'Halloran, Hauschka
NOCTURNAL ANIMALS - Abel Korzeniowski
Winner: Justin Hurwitz - La La Land
As someone who has had the La La Land soundtrack on hard rotation for months, I was delighted to see Justin Hurwitz win this award. However, I must also mention Mica Levi's superb score for Jackie.
Best Sound
Nominees:
ARRIVAL - Sylvain Bellemare, Claude La Haye, Bernard Gariépy Strobl
DEEPWATER HORIZON - Dror Mohar, Mike Prestwood Smith, Wylie Stateman, Renee Tondelli, David Wyman
FANTASTIC BEASTS AND WHERE TO FIND THEM - Niv Adiri, Glenn Freemantle, Simon Hayes, Andy Nelson, Ian Tapp
HACKSAW RIDGE - Peter Grace, Robert Mackenzie, Kevin O'Connell, Andy Wright
LA LA LAND - Mildred Iatrou Morgan, Ai-Ling Lee, Steve A. Morrow, Andy Nelson
Winner: Arrival
Fantastic to see Arrival (one of my favourite films of 2016) win an award. The sound in Denis Villeneuve's film is superb and brilliantly atmospheric.
Best Production Design
Nominees:
DOCTOR STRANGE - Charles Wood, John Bush
FANTASTIC BEASTS AND WHERE TO FIND THEM - Stuart Craig, Anna Pinnock
HAIL, CAESAR! - Jess Gonchor, Nancy Haigh
LA LA LAND - David Wasco, Sandy Reynolds-Wasco 
NOCTURNAL ANIMALS - Shane Valentino, Meg Everist
Winner: Fantastic Beasts And Where To Find Them
My vote would have gone to Noctural Animals. However, Fantastic Beasts was also an imaginative, visual delight.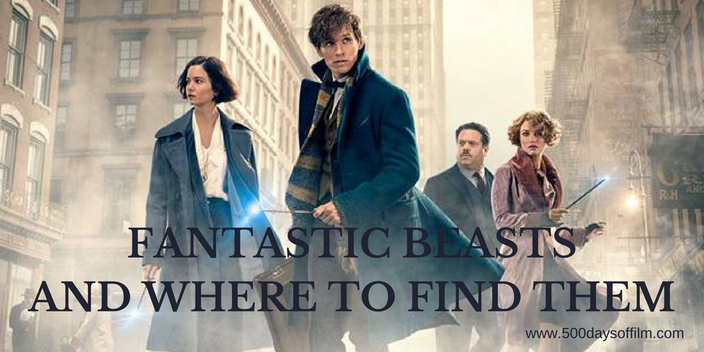 Best British Short Film
Nominees:
CONSUMED - Richard John Seymour
HOME - Shpat Deda, Afolabi Kuti, Daniel Mulloy, Scott O'Donnell
MOUTH OF HELL - Bart Gavigan, Samir Mehanovic, Ailie Smith, Michael Wilson
THE PARTY - Farah Abushwesha, Emmet Fleming, Andrea Harkin, Conor MacNeill
STANDBY - Jack Hannon, Charlotte Regan
Winner: Home

Best British Short Animation
Nominees:
THE ALAN DIMENSION - Jac Clinch, Jonathan Harbottle, Millie Marsh
A LOVE STORY - Khaled Gad, Anushka Kishani Naanayakkara, Elena Ruscombe-King 
TOUGH - Jennifer Zheng
Winner: A Love Story
Best Make Up & Hair
Nominees:
DOCTOR STRANGE - Jeremy Woodhead
FLORENCE FOSTER JENKINS - J. Roy Helland, Daniel Phillips
HACKSAW RIDGE - Shane Thomas
NOCTURNAL ANIMALS - Donald Mowat, Yolanda Toussieng
ROGUE ONE: A STAR WARS STORY - Amanda Knight, Neal Scanlan, Lisa Tomblin
Winner: Florence Foster Jenkins
Best Costume Design
Nominees:
ALLIED - Joanna Johnston
FANTASTIC BEASTS AND WHERE TO FIND THEM - Colleen Atwood
FLORENCE FOSTER JENKINS - Consolata Boyle
JACKIE - Madeline Fontaine
LA LA LAND - Mary Zophres
Winner: Jackie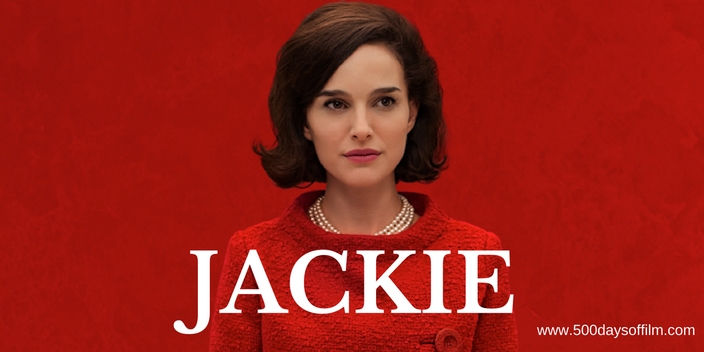 Best Editing
Nominees:
ARRIVAL- Joe Walker
HACKSAW RIDGE - John Gilbert
LA LA LAND - Tom Cross
MANCHESTER BY THE SEA - Jennifer Lame
NOCTURNAL ANIMALS - Joan Sobel
Winner: Hacksaw Ridge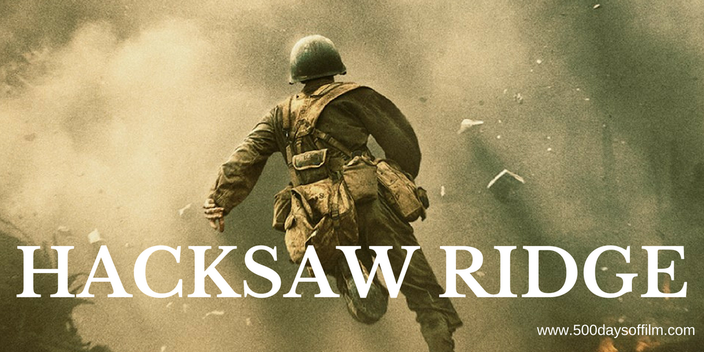 BAFTA Fellowship - Mel Brooks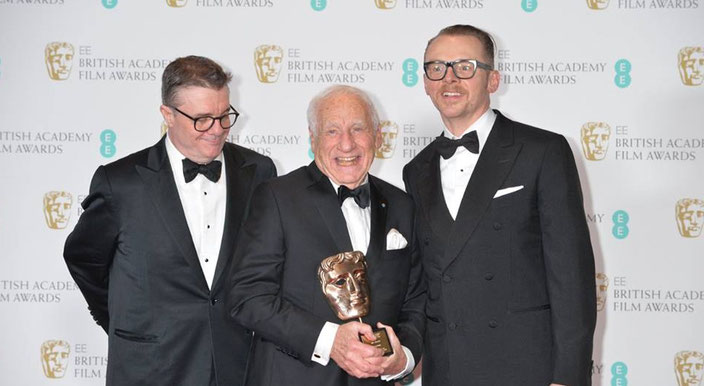 Random BAFTA Awards Observations
The evening started with an impressive display from Cirque du Soleil. The look on the celebrity audience's faces? Sheer terror!
It took Stephen Fry only minutes to defend the honour of Meryl Streep following President Trump's post-Golden Globe Twitter diss. 
Wondering how many Hollywood peeps got the Danny Dyer gag...
Pretty awesome collection of perfect nashers in the Royal Albert Hall. The award for best dentist goes to...
Enough with the Ben Affleck digs already...
Lovely to see Hugh Grant being at his most Hugh Grantish...
Ah, Dev Patel is so gorgeous and endearing... and I love Amy Adams...
Did someone censor the politics out of the Baftas? (Apart of course from Ken Loach's speech - they wouldn't dare!) All of the acceptance speeches seemed very much 'on page'. Their messages were good though...
The montage honouring those the film industry has lost in the past year was extremely moving.
Great to see Mel Brooks get his BAFTA Fellowship. 
What did you think about the 2017 BAFTA Awards? Let me know! You can leave me a comment in the section below...