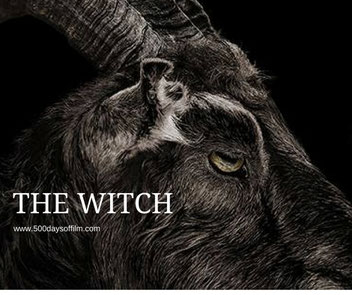 500 Days Of Film Reviews Robert Eggers' Unsettling Indi Horror, The Witch
In New England, 1630, devout English farmer, William (Ralph Ineson), is banished from his colonial plantation. 
He moves his wife, Katherine (Kate Dickie), and five children to a plot of land on the edge of an ominous forest.
Things start to go wrong almost immediately. Their crops fail and animals turn malevolent. 
Then, a child goes missing.
In amongst the family's grief and desperation, paranoia and suspicion grows. Is teenage daughter, Thomasin (Anya Taylor-Joy), involved in witchcraft? Is she to blame for the baby's disappearance?
Or is something more supernaturally evil preying on the family? 
Is It Any Good?
The Witch is a superb and chilling film that tells an unsettling and horrific story - a story that will stay with you for days.
Robert Eggers' directorial debut (he also wrote the screenplay), had its world premiere at the Sundance Film Festival in 2015. The film garnered great critical acclaim and was labeled the scariest horror film for years.
However, The Witch proved divisive when it was released in UK cinemas in March. Some viewers proclaimed it to be the best film of the year. Others found it hugely disappointing.
As is often the case, the problem was one of marketing. Audiences expected to be scared by The Witch and it just isn't that sort of horror movie. It doesn't go in for quiet, quiet bangs and obvious jump scares. 
Instead, Eggers' film favours the slow burn, ramping up the tension and suspense until you can bear it no longer - and then leaving you with a lasting sense of unease.  
Based on folklore, The Witch explores concepts of witchcraft, black magic and possession in a (painstakingly recreated) New England decades before the 1692 Salem witch trials, where religious convictions like those held by William and Katherine turned into mass hysteria - with horrific consequences.
As a result, the horror in this film comes not only from deep in the forest but also from within the family itself.
Far from being a comfort, their religious beliefs turn mother against daughter, sister against sister and only serve to make the entire family vulnerable to the evil lurking in the darkness.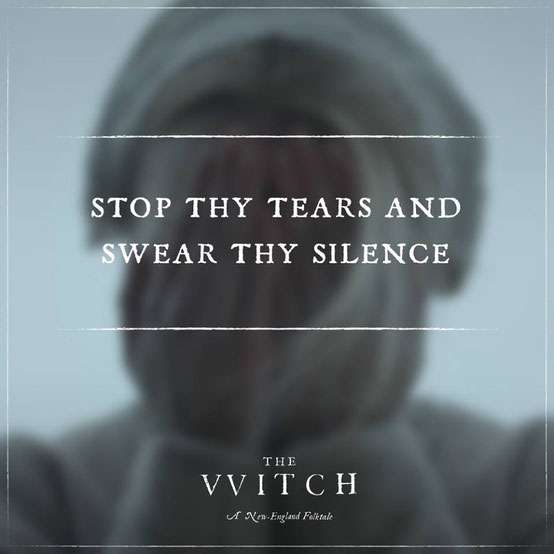 The entire cast of The Witch are superb.  Ralph Ineson is brilliant as William - the mere tone of his voice is enough to send chills up my spine. Meanwhile, Kate Dickie gives a powerful performance as Katherine. It is tough to watch as grief and desperation consume her.
However, the younger cast members really steal the show. Anya Taylor-Joy is a revelation as Thomasin, while Harvey Scrimshaw gives a tremendous performance as Caleb.    
The Witch is a hugely impressive first feature from Eggers. More chilling than scary, it is certain to become a horror classic.
Random Observations
Black Phillip… brrr…
The Witch won the Best Director Prize in the US Narrative Competition at The Sundance Film Festival. 
Mention should also be made of how stunning The Witch looks - thanks to Jarin Blaschke's cinematography. In addition, the film's score, by Mark Korven, helps create the perfect atmosphere. 
Have you seen The Witch? If so, what did you think of this indi horror film?
Did you enjoy it? Were you left wanting more scares? Whatever the case, let me know by leaving me a comment in the box below!