500 Days Of Film Reviews Stylish Thriller, Nocturnal Animals, Starring Amy Adams, Jake Gyllenhaal And Michael Shannon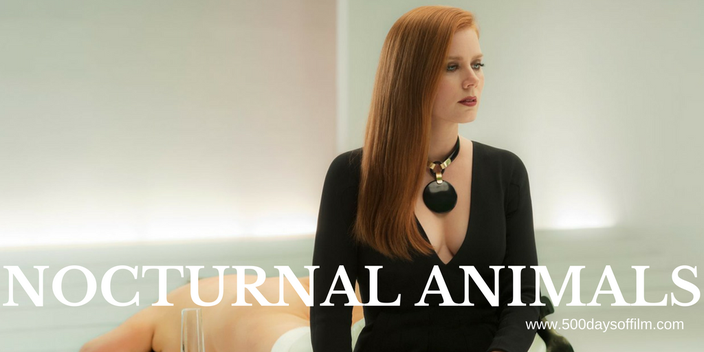 Susan Morrow (Amy Adams) has the perfect life. A successful career, a gorgeous home, a handsome husband (Armie Hammer). However, beneath the surface, she is unhappy and alone.
When Susan's first husband, Edward (Jake Gyllenhaal), sends her the manuscript of his soon to be published novel - a violent tale of grief and vengeance - Susan begins to question her life, her priorities and the mistakes that she has made. 
Is It Any Good?
Nocturnal Animals is director Tom Ford's second movie. His first, 2009's A Single Man, was criticised by some for displaying more style than substance. Seven years on, Ford is keen to emphasize that, in addition to being a successful fashion designer, he is also extremely serious about and committed to film making.
A tense and disturbing tale of brutality and revenge, Nocturnal Animals both grips and unsettles. Using Louise as its lens, the movie tells three interconnected stories, revealing the emptiness of Louise's present, the mistakes of her past and her devastating response to Edward's novel. There is an undeniable feeling of weight and disaffected modern day relevance here.
Nocturnal Animals also exudes style. Every sequence is stunning, every detail deliberate. Within each scene, Ford leaves us a trail of visual clues (some obvious, others less so) that help to build the film's (at times almost unbearable) tension and suspense. 
Nocturnal Animals is filled with flawed characters. No one is particularly likeable - least of all Susan, with her detached, glacial gaze. We are not supposed to feel sympathy for her and yet Adams' brilliant performance makes us hope for some form of redemption. We have all made mistakes, after all.
So, what did Susan do to Edward? This is the mystery at the heart of Nocturnal Animals. Edward's novel, dedicated to his ex-wife, holds many clues. As Susan reads, so the story comes to life - a pulpy tale of violence in West Texas.    
Jake Gyllenhaal powerfully portrays both the novel's key protagonist, Tony, and Edward in Susan's memory flashbacks. The chillingly autobiographical nature of the book is, therefore, established. 
In the Texas-based narrative, Tony seeks the help of Michael Shannon's detective, Bobby Andes. Shannon is simply superb in this role - stealing every scene with his wonderfully intense and utterly committed performance.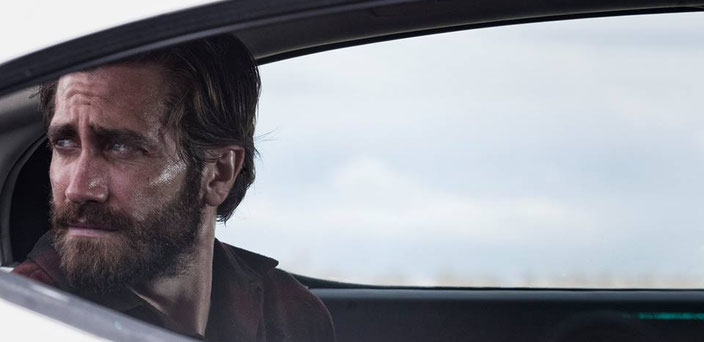 As Nocturnal Animals moves into its final act and mysteries are revealed, the movie loses something of its hold over us.
We discover no emotional connection with Susan or with Edward and the film's
stylistic coldness feels problematic. It makes us question if this movie is much more than the sum of its beautifully visual parts? Does it really have anything new or important to say? 
In the end, perhaps not. However, Nocturnal Animals is stunning and suspenseful - an undeniably gripping film with powerful and disturbing performances. I would recommend that you watch Nocturnal Animals - it is well worth the ride. 
Random Observations
I welcomed Nocturnal Animals' flirtation with horror genre tropes. However, the jump scare felt incongruous.
The beginning of Nocturnal Animals features scenes of nude, plus-sized dancers. These scenes, while connected to the plot, feel rather jarring. However, in an interview with BBC Radio 4's The Film Programme, Tom Ford explains that "I decided to make a commentary on where we are culturally in America as seen through the eyes of a European. 
"So I remembered that I had a poster of Farrah Fawcett on my wall when I was growing up in a red swimsuit - all teeth, hair, tan, beautiful - and that that was, once upon a time, the perception of Americans. We were this beautiful race of healthy people, helpful people, moral people and that maybe today a lot of people (especially given what's going on politically in America) think of us as overfed, bloated, aging, sagging. And so, I cast the opening of the film in that way and dressed these women in bits and pieces of Americana.  
"However, when I shot this I fell in love with these women… They were all so comfortable with their bodies, with who they were and I was inspired… I realised that those women were joyful because they had accepted who they were. They had let go of all of the preconceived notions of who they should be whereas the character of Susan is miserable but she is very much living out what she thinks she should be and what our culture thinks she should be and so, in a way, it was a microcosm for the theme of the film."
Have you seen Nocturnal Animals?
If you have, what did you think of Tom Ford's second film? Let me know by leaving me a comment in the box below!