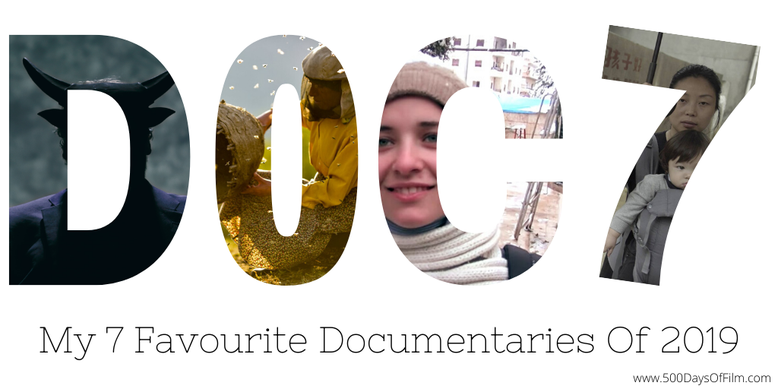 At this time every year, the internet goes mad for lists… everywhere you look you see the top 20 this or the top 10 that. It's exhausting!
While I hate to add to the list mania, I would like to share my favourite 7 documentaries that were released in the UK in 2019. 
My reasons are pure, I promise.
I do not claim that these films are the "best" - I am far from qualified to make such absolute judgements. However, I would like to bring these films (listed in no particular order) to your attention… they are all well worth your time.
For Sama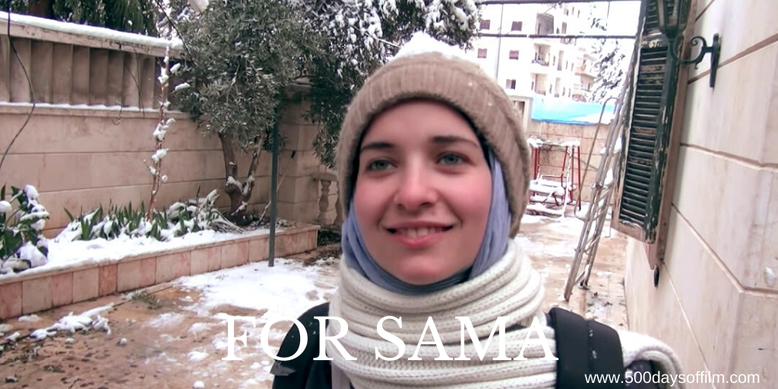 For Sama isn't the first documentary that I have watched about the devastating conflict in Syria. Over the last few years, there has been a steady influx of films - including The White Helmets, City Of Ghosts and Last Men in Aleppo - depicting the war and the battle for Aleppo. 
However, Waad al-Kateab's documentary is the one I feel will stay with me the most. 
It is For Sama's mix of powerful journalism and intimate storytelling that makes this film an unforgettable experience. The documentary offers both an uncompromising and important account of life in Aleppo between 2012 and 2016 and immersive access to a family under siege.
For Sama's depiction of family life is deeply affecting - this is a mother's heartfelt message to her baby daughter. Waad narrates her own story, explaining to Sama why she and Sama's father decided to stay in such a dangerous place, what it was really like and why, in the end, they had to leave.
Click here for my review of For Sama
Honeyland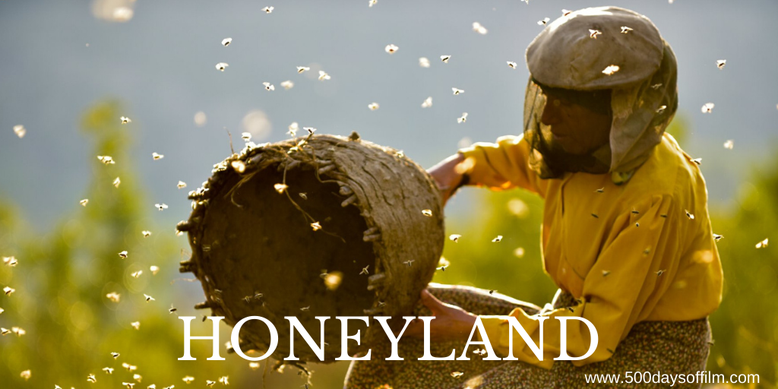 Honeyland started with one simple idea - to capture the life of Hatidze Muratova, a traditional beekeeper in the remote mountains of North Macedonia, and her elderly mother, Nazife. However, as often happens in the world of documentaries, Honeyland had its own stunning story to tell.
The catalyst for change was the arrival of an itinerant Turkish family and their herd of cattle. They set up home next door to Hatidze's cottage and disrupt her peaceful - if challenging - existence. What was once calm and quiet is now chaotic and noisy.
We fear for Hatidze and her ailing mother because, barely 15 minutes into Honeyland, we have already grown to care about them and become deeply invested in their lives. Honeyland possesses a magical quality - helped in no small part by its captivating score - that draws you in and immerses you in their environment and way of life.
Hatidze and Nazife live lives that are completely removed from my own. They live in a village without roads, electricity or running water. They survive by farming honey in small batches and selling it in the closest city - a four hour walk away for Hatidze. 
It is fascinating to watch - not least because Honeyland's cinematography has epic sweep and is utterly breathtaking. However, there is also sadness here. This is a way of life that is dying. Hatidze is the last female wild beekeeper in Europe. 
Click here for my review of Honeyland
Apollo 11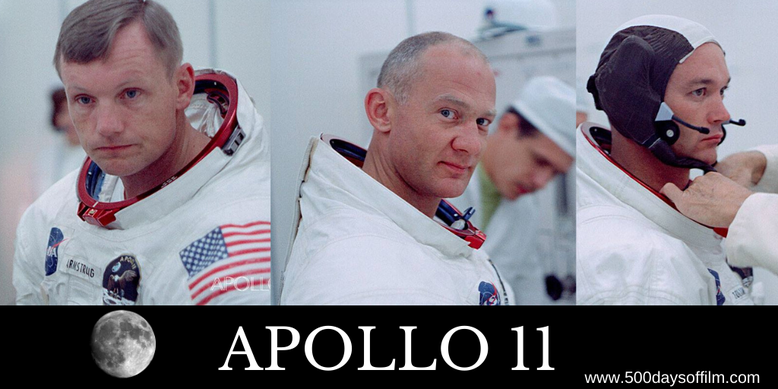 I wasn't alive when Apollo 11 made its way to the moon. However, thanks to Todd Douglas Miller's superb documentary, I feel like I experienced this iconic event firsthand. Meticulously created from carefully restored, never before seen footage, Apollo 11 is an incredibly immersive film for the eyes and for the ears.
Worth seeing on the biggest screen (with the best sound) possible, Apollo 11 doesn't feature narration or the 'talking head' interviews often used in documentaries. Instead, the film is like a time machine that takes you back to 1969 and gives you a front row seat in mission control.
It is only on leaving the cinema that I started to think about the incredible task of making Apollo 11. Working with Nasa and the US National Archives, Miller and his team went though an astounding 11,000 hours of uncatalogued audio and restored huge amounts of original film - including 70mm forgotten footage.
Apollo 11 is a true event documentary and one for viewers of all ages. It is impressive not just because of its construction but also because it offers us a breathtaking experience of an incredible moment in history.
Click here for my review of Apollo 11
The Edge Of Democracy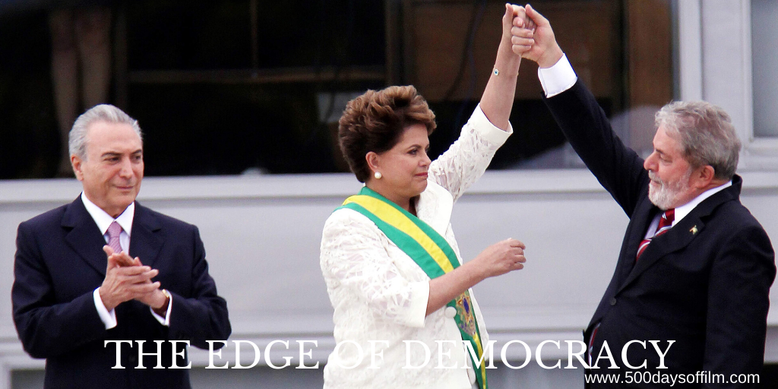 In 2016, director Petra Costa started filming a protest calling for the impeachment of President Dilma (Brazil's first female president). She recorded thousands of people, dressed in the colours of the Brazilian flag, singing the national anthem. Some were asking for the return of the military, others wanted the imprisonment of anyone wearing the colour red.
Costa wasn't sure why she was filming, but instinctively she understood that this was a wake-up call - a warning about the ephemeral nature of democracy. Watching the crowds, a sentence came into her mind: "Brazilian democracy and I are almost the same age."
This sentence is repeated early on in The Edge Of Democracy - a film that explores the personal and the political and examines a citizen's relationship to their own democracy in a moment of political crisis.
Click here for my review of The Edge Of Democracy
Maiden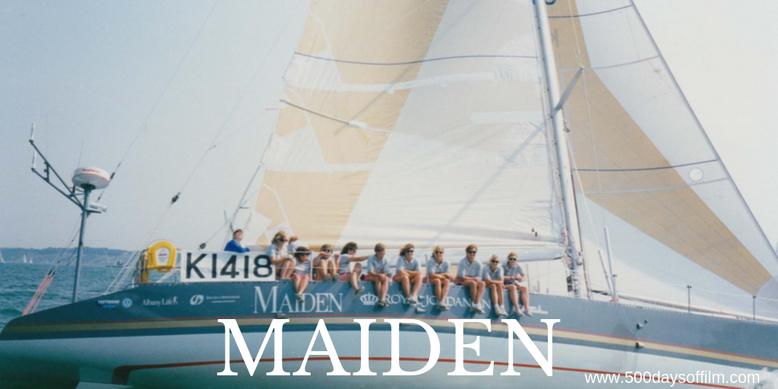 Watching Maiden, I experienced a wide range of emotions - fascination, horror, admiration, frustration, rage, relief and pride to name but seven. There were moments when I just wanted to punch something and moments when I couldn't stop the happy tears from falling.
Alex Holmes's documentary tells the epic story of how in 1989 Tracy Edwards became the skipper of the first ever all-female crew to enter the Whitbread Round the World Race. This is an inspirational tale of strength in the face of adversity - both on land and at sea.
Maiden begins with huge rolling waves. Monstrous, breathtaking waves. Voice-over narration tells us that the ocean is always trying to kill you and that in certain locations, whatever happens, you are completely on your own.
In these effective opening scenes, Holmes shows us what round the world sailors have to contend with - it is sobering to say the least. Not since Free Solo (last year's Oscar winner) have I felt so anxious whilst watching a documentary.
Thankfully, we are then given a respite as Maiden moves on land to tell us Tracy Edwards's life story - from her idyllic early childhood where she was inspired by her independent mother, to her troubled teenage years where she was suspended from school 26 times before finally being expelled.
Unable to find her place in the world and seeking escape, Edwards found herself aboard a boat. It was here that she finally felt at home and it was here that she found out about the Whitbread race - a discovery that would change her life forever.
Click here for my review of Maiden
One Child Nation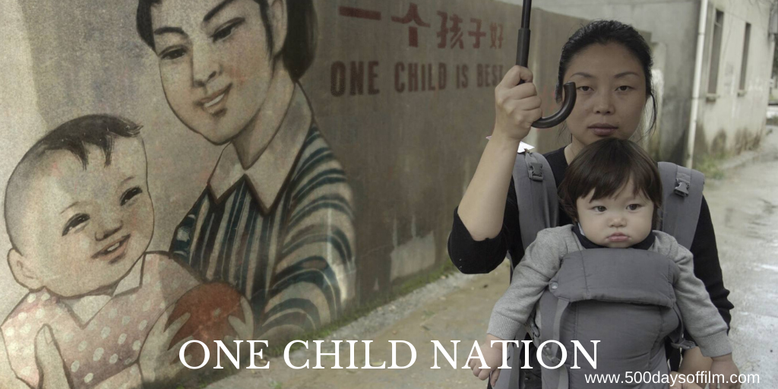 Nanfu Wang's documentary examines the lasting impact of China's One Child Policy. What she discovers on her journey is as heartbreaking as it is horrific. The policy may have ended in 2015 but its brutal legacy lives on as we discover one shocking human rights violation after another.
What makes Wang's film all the more powerful is just what a personal story this is for her and her family. Having left China, she returns following the birth of her first child to record the firsthand accounts of the policy from her family members. 
One Child Nation is unafraid to explore the most chilling and disturbing aspects of this nightmarish episode in China's recent history. It is often incredibly tough to watch and hard to fathom the mindset that unquestioningly prioritises the national agenda over human life.
As a new mother, Wang cannot imagine being forced to abandon her child. Thanks to her brave and intimate storytelling, the tragedy becomes personal to us too - it is as hard to comprehend that these events took place so recently as it is important to remember. Hopefully, by learning from history, we will not be doomed to repeat it.
Click here for my review of One Child Nation
Hail Satan?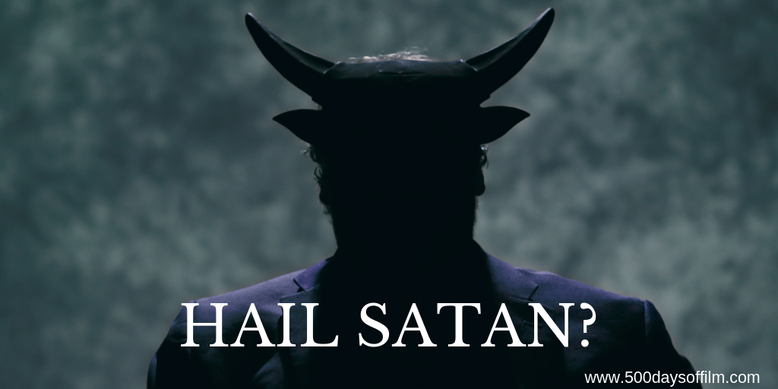 "We are not who you think we are," a representative of the Satanic Temple states at the beginning of Penny Lane's documentary Hail Satan? No truer words could be said.  
Hail Satan? offers a gripping and compelling insight into contemporary Satanism. Speaking to its founders and many of its members (some, fearing reprisals, have their faces obscured), Hail Satan? explores what it means to be a Satanist today. Why are they attracted to this religion? What are their beliefs? 
However, it soon becomes clear that The Temple faces a real challenge. The organisation has to face years of anti-Satanic fear mongering and misinformation. How can they combat such fear, anger and ignorance? 
For both the Satanic Temple and Lane's documentary, the answer is humour and compassion. This approach is utterly disarming and helps to open the most skeptical of minds - exposing the real issues that we need to fear in the world.
Hail Satan? is a thought provoking and compelling documentary. It is also an inspiring and empowering exploration of how much you can achieve through non-violent activism. "I'd love for viewers to realise that you can make a really big impact on people's lives without lots of money, or political influence, or powerful connections," says Lane. "With nothing more than a really smart idea, and maybe a few friends, you can change the world."
Click here for my review of Hail Satan?
Over To You...