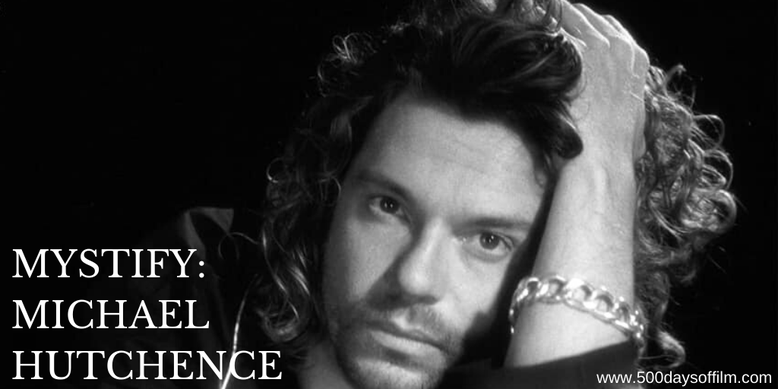 Mystify: Michael Hutchence is a gripping and moving documentary, born of an act of love and friendship. 
Richard Lowenstein's immersive film reclaims the INXS frontman from the toxic tabloid stories that plagued him, honouring and restoring his legacy as a talented, charismatic musician and an incredibly exciting performer.
Regardless of whether you are a fan or not, Mystify tells a compelling story. Tragically, however, this is a tale we have heard too many times before. Sensitive, shy teenager finds unexpected joy and acceptance in performance and is "discovered" by the music industry. 
A seemingly charmed life in the music industry follows. All too soon, however, things turn sour. While surrounded by the trappings of fame, the musician is pushed to the point of exhaustion - every move scrutinised by a judgemental industry that, all too often, sacrifices its young.
Watching Mystify, I started to wonder - who would want this life?
I also felt a real sense of loss as Lowenstein brings Michael to life on screen. The documentary reveals a man beloved by those that knew him, misunderstood by many who didn't - a gifted musician with so much left to offer, if only his life had followed a different path.
Lowenstein didn't want to make this documentary. He worried that he was too close to the subject. However, years went by and the Michael Hutchence film that Lowenstein wanted to see did not appear.
Frustrated that the man he knew had been misrepresented to the day of his death and beyond, Lowenstein decided to make a documentary to show the world what Michael was like off stage and to answer some of the mysteries of the singer's final years.
It would not be an easy journey. The documentary took five years to make and involved protracted legal negotiations with INXS band management. At one stage it looked like Lowenstein would not be allowed to use any of Michael's music in the film. Thankfully, Tiger Lily, Michael's daughter with Paula Yates, intervened and a contract was finally agreed.
We hear Michael's music throughout Mystify, which follows a largely traditional biopic format. We are told about Michael's family, his childhood, his musical journey and his success with INXS. 
What is more surprising, however, is just how intimate the documentary becomes. Lowenstein had access to an incredible amount of home video footage - much of it recorded by Michael himself.
Lowenstein also interviewed many of the women - including Michele Bennett, Kylie Minogue and Helena Christensen - who played a key role in Michael's personal life. They all reveal startlingly personal memories. 
Lowenstein's decision to include their voices over footage of the time (and not jump to present day talking heads) keeps us immersed in the story - we are never brought back to the present. Our eyes are always on Michael.
By hearing his voice on these recordings and via the recollections of those closest to him, we get to know Michael better and understand what was most important to him. This makes what happened one night on a street in Copenhagen all the more unbearably tragic. 
After a night out with Helena Christensen, Michael refused to move out of the way of a taxi. The taxi driver then assaulted him, causing Michael to fall backwards and hit his head on the roadway. He suffered a fractured skull and devastating brain damage.
Lowenstein emphasises the lasting impact of this life-changing event and suggests that this is the reason why Michael's personality changed suddenly and dramatically in the last years of his life.
Many reviews have called this discovery Lowenstein's "smoking gun". However, there is no dramatic big reveal here - just an incredibly sad realisation that more could have been done to help or at least understand what Michael was experiencing.
As the documentary moved into its final act, I had a similar feeling as I had when watching Asif Kapadia's Senna and Amy. A feeling that I wanted something or someone to save the day, to prevent the inevitable from occurring. 
Mystify reminds us that, despite how his personal life was depicted, Michael Hutchence was a human being - a father, a son, a brother, a lover, a musician, a friend and one of the world's most exciting and mesmerising performers.