500 Days Of Film Reviews Documentary, Minding The Gap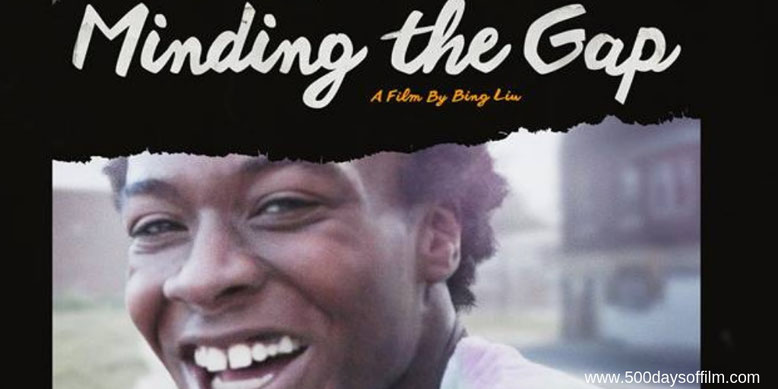 Three young men bond over a shared love of skateboarding to escape volatile families in their rust belt hometown. As they face adult responsibilities, unexpected revelations threaten their decade-long friendship.
Is It Any Good?
First-time filmmaker Bing Liu's Oscar nominated documentary, Minding the Gap, is a powerful and deeply emotional coming-of-age story. The film follows three skateboarding friends - Bing, 23 year old Zack and 17 year old Keire - who all grew up in Rockford, Illinois, a recession hit factory city two hours west of Chicago.
While Minding The Gap features many joyous and breathtaking skateboarding sequences, this is not a documentary about skateboarding. Instead, the film uses the bond created by a shared love of skateboarding to try to understand why Bing and his friends all ran away from home when they were younger.
As the film unfolds, Bing explores the darker side of his childhood. At the same time, he is thrust into the middle of Zack's increasingly troubling relationship with his girlfriend, Nina, and he witnesses Keire's inner struggles with his racial identity and the loss of his father. 
Meanwhile, as he documents these heartbreakingly intimate stories, Bing explores more universal issues such as the gap between fathers and sons, the difference between discipline and domestic abuse and the challenging journey from childhood to becoming an adult.
Minding The Gap is a devastating portrait of toxic fatherhood. Bing, Zack and Keire have all suffered absent, distant or abusive father-figures. What makes the documentary so moving is that it shows us just how easily this behaviour can be repeated while also offering a tantalizing glimpse of hope for the future. 
Random Observations
The score in Minding The Gap is really beautiful - particularly in the skateboarding scenes. 
Have you seen Minding The Gap? 
If you have, what did you think about this documentary? Let me know in the comments section below. Or let's chat over on Twitter! You can find me @500DaysOfFilm.