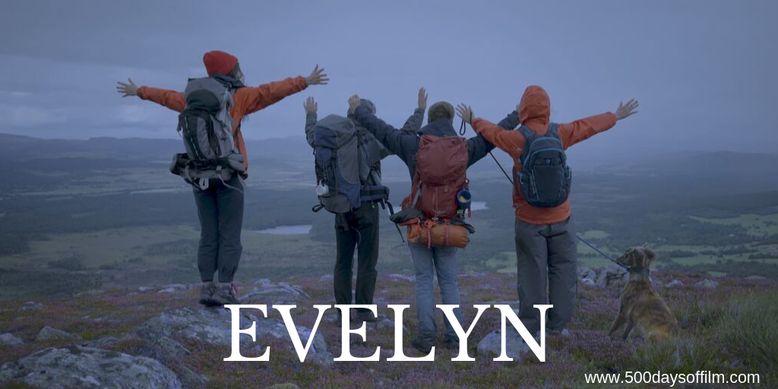 Evelyn is a powerful and deeply moving documentary about suicide and its lasting impact on the family and friends left behind. This film is both a deeply personal story and a movie that inspires wider discussion of an important issue that is still considered taboo.
13 years after the death of his younger brother Evelyn, director Orlando von Einsiedel could barely even say his name. It was just too painful. Far better to bury all feelings of grief and sadness and move forward. 
Orlando went on to make stunning documentaries such as Virunga (about a small team of incredibly brave rangers in eastern Congo's Virunga National Park who risk their lives to protect the land and the last remaining mountain gorillas) and Oscar-winning short doc The White Helmets (about the volunteer rescue workers who put their lives on the line to save civilians amidst the turmoil and violence in Syria and Turkey).
In making these films, Orlando put himself in dangerous situations full of conflict and violence. However, confronting the void created by Evelyn's death proved to be the greatest challenge for the director by far. 
The opening scenes of the documentary see Orlando sitting in a chair, facing the camera. He has a large envelope in his hands. The envelope contains a letter from his brother Evelyn. A letter that was found in Evelyn's pocket after he died. "I'm absolutely terrified to look at this," Orlando admits and we feel the overwhelming power of his grief. 
The film then cuts to footage taken by Evelyn himself. It is Evelyn who introduces us to his family - to his sister Gwennie, his younger brother Robin and to his mother, Beta. Like Orlando, Gwennie and Robin have avoided painful discussion about Evelyn. Like Orlando, avoidance has not made their grief any easier. 
Orlando tells us that his brother loved walking. As a result, over five weeks, the siblings decide to revisit the walks that Evelyn loved to try to face their grief and talk about their loss. Along the way, he explains, they will be joined by family members and Evelyn's best friends.
It is heartbreaking to watch Orlando struggle with the death of his brother. His pain is so close to the surface and, yet, he cannot face his loss. Only moments into the documentary, you feel how incredibly hard this process is going to be on the family. Gwennie's struggle with her grief is absolutely devastating. 
Thankfully, the breathtaking scenery and the physical exertion of the walk help them to open up and explore their memories and experiences. As Gwennie explains, the journey provides them all with a rare opportunity to talk, to remember Evelyn and, perhaps, make sense of what happened.
It is a deeply moving journey - this is a raw and incredibly intimate documentary. It is such a personal story that I began to question whether I should be watching Orlando and his family deal with their overwhelming grief. 
However, this is exactly the point.
In the course of their walks, Orlando and his family meet many people whose lives have been touched by suicide. These interactions prove that suicidal thoughts are far more common than perhaps we might think. Worldwide, an estimated 20 million people attempt suicide every year.
By sharing his experience, Orlando is encouraging us to be more open about suicide - we all need to talk about this issue. No one benefits from silence.
There is something incredibly inspiring to see Orlando and his family brave something so emotionally difficult, confront the stigma of suicide and find that they are not alone in their grief. I was completely invested in their journey - desperately hoping that it will bring them all peace.   
Legacy
Since its release, the documentary has helped to raise awareness about suicide and the support that is available. The film's website (www.evelynmovie.com) contains information about a range of charities and organisations that are dedicated to supporting anyone who is experiencing suicidal thoughts and anyone who has been bereaved or affected by suicide.
In addition, Evelyn's website also features a page with information to help us learn more about suicide and how we can take action. For example, the filmmakers are trying to secure 100 people to volunteer for just two hours a week with Shout (visit www.giveusashout.org), a UK crisis text line available for anyone, anytime, anywhere.