500 Days Of Film Reviews… Netflix!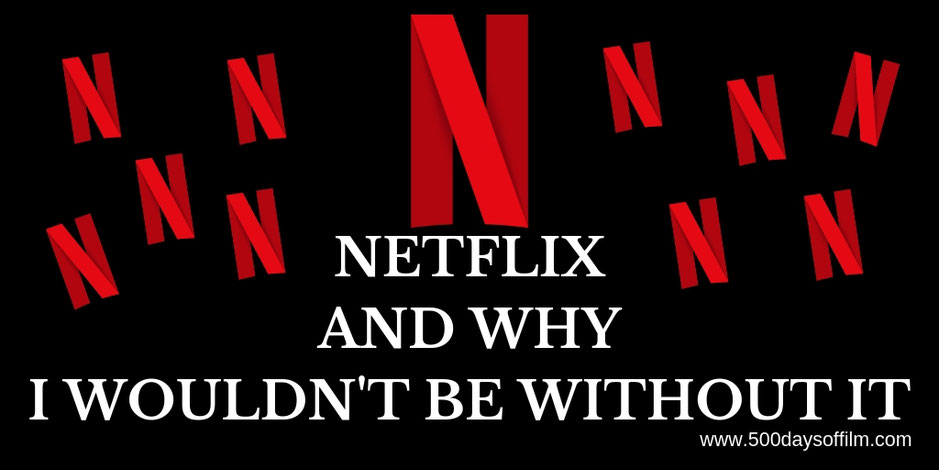 A few years back, I began to wonder about Netflix. Sure, the streaming service offered plenty of box sets but new high quality movies? Well, not so much. The films available were largely older releases and fresh additions to the site did not inspire huge excitement. As a result, at that time, I seriously considered giving up my Netflix subscription. 
What a difference a few years makes. Now I (really) wouldn't want to be without Netflix. It seems that every week (and sometimes even more often) sees the release of a must-watch movie or a highly anticipated Netflix Original film. 
I am, of course, not alone. There are over 130 million Netflix members worldwide. In the third quarter of 2018, Netflix added a further 6.96 million global subscribers and posted a 36% increase in revenue to $4 billion.
The company attributed this growth to the release of its endearing romantic comedy, To All The Boys I've Loved Before - part of its Summer Of Love season. Indeed, with this film and the brilliant Set It Up, Netflix appears to be rejuvenating the rom com genre. 
Netflix is impressive in the way it allows filmmakers to experiment. For better (and, admitedly, sometimes worse) it doesn't appear to interfere with a director's vision. So far, this approach has had varying degrees of success. For every Mudbound, there has been a Mute. For every Annihilation there has been a Bright.
Of course, the value of these Netflix Original films is subjective. The point is that Netflix is willing to take a risk on films that may well prove divisive. In recent weeks, for example, the streaming service has released a number of potentially divisive movies - including Hold The Dark, 22 July and Apostle - prompting debate and discussion that (just on its own) more than justifies the subscription fee.
Netflix is also hugely valuable to me because of its support of the documentary genre. The company offers an incredible range of documentaries from Black Fish to Amanda Knox, from Into The Inferno to City Of Joy, from Reversing Roe to The White Helmets. I could go on...
Without Netflix, many of these incredible films just wouldn't be seen. How often does your your local multiplex screen documentaries? Sadly, if yours is anything like mine, it is not often at all - if ever.
Meanwhile, I love Netflix's growing horror collection. Last year saw the release of two Stephen King adaptations: Mike Flanagan's Gerald's Game and Zak Hilditch's 1922. Meanwhile, while not a film, Netflix's The Haunting Of Hill House has been a wonderful scary success.
Global audiences are not the only ones to realise the spike in quality at Netflix. The major festivals and film awards are also starting to take notice. It took Netflix a couple of years to learn how to play the game but now it is seriously cooking. 
Last year, for example, the streaming service received four Oscar nominations (for Icarus, Heroin(e) and Mudbound) and celebrated its first Oscar win for a feature film with Icarus - a gripping documentary exploring the alleged Russian Olympic doping programme.   
This year, Netflix has another potential awards winner on its hands. Alfonso Cuarón's Roma - a story that chronicles a year in the life of a middle-class family in Mexico City in the early 1970s - looks set to win some big prizes. There is already talk of Oscar nominations for this film in the best film, best foreign language film, best director and best actress categories.
The future certainly looks good for Netflix and, on the strength of the last couple of years, I'm more than happy to continue my subscription.
Could You Be Without Netflix?
Do you have a Netflix subscription? Could you be without it?
If not, what do you love most about Netflix?
Let me know in the comments section below or let's chat over on Twitter. You can find me @500DaysOfFilm.