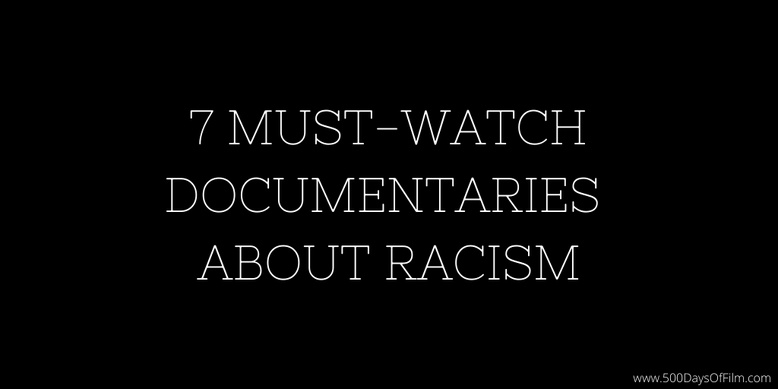 We can confront racism in many ways - joining protests, making donations to worthy causes and speaking out when we see something that is unfair and unjust. Documentary films can also help to raise awareness and give us important insights.
Here are seven documentaries that examine the impact of racism around the world.
13th
Ava DuVernay's powerful documentary, 13th, begins by addressing a devastating statistic. The US - often called the land of the free - has the highest incarceration rate in the world. Even more shocking is the fact that one in three black males in America will go to prison at some point during their lives. That is in comparison with one in 17 white men.  
DuVernay examines what lies behind this discrepancy. In her superb film, experts and academics explain why, after years of fighting for freedom and equality, African American communities are still waiting for change. 
Click here to read my review of 13th.
The Australian Dream
The Australian Dream uses the remarkable and inspirational story of indigenous AFL legend Adam Goodes to tell a powerful story about race, identity and belonging. Daniel Gordon's film asks fundamental questions about the nature of racism and discrimination in Australian society.
Click here to read my review of The Australian Dream
Be Water
Be Water is a fascinating and intimate exploration of the life of Bruce Lee - focusing on his belief that "under the sky, under the heavens there is but one family". In examining the devastating racism that Lee faced, Bao Nguyen's film goes deeper than many traditional bio-pics and offers important insights that couldn't feel more timely.
Click here to read my review of Be Water
The Hard Stop
In August 2011, 29 year-old Mark Duggan was shot and killed while being arrested by armed police in Tottenham, London. The incident ignited a riot that escalated into a week of civil unrest.
George Amponsah's documentary follows two of Mark Duggan's childhood friends, Marcus and Kurtis, for two years. We watch them struggle with their grief and, in the aftermath of the violence, try to move forward.
Click here to read my review of The Hard Stop
John Lewis: Good Trouble
Dawn Porter chronicles the life and career of legendary civil rights activist and Democratic Representative from Georgia, John Lewis. Using interviews and rare archival footage,the film examines Lewis' social activism and legislative action on civil rights, voting rights, gun control, health-care reform and immigration. 
Using present-day interviews with Lewis, Porter explores his childhood experiences, his inspiring family and his fateful meeting with Dr Martin Luther King Jr in 1957. Throughout the film, Lewis encourages us to get into trouble "good trouble, necessary trouble and do what is right."
I Am Not Your Negro
In 1979, James Baldwin wrote a letter to his literary agent describing his next project, Remember This House. The book was to be a revolutionary and personal account of the lives and successive assassinations of three of his close friends - Medgar Evers, Malcolm X and Dr Martin Luther King, Jr. 
However, at the time of Baldwin's death in 1987, he left behind only thirty completed pages of his manuscript. In I Am Not Your Negro, director Raoul Peck envisions the book James Baldwin never finished.
The film is a powerful and thought-provoking examination of race in America - from the Civil Rights movement to the present day. It is fascinating to listen to James Baldwin's original words - from archive footage and also via Samuel L. Jackson's narration. 
Click here to read my review of I Am Not Your Negro
Strong Island
Strong Island follows the arc of a family across history, geography and tragedy - from the racial segregation of the Jim Crow South to the promise of New York City; from the presumed safety of middle class suburbs, to the maelstrom of an unexpected, violent death. 
Yance Ford's documentary tells the story of the Ford family: Barbara Dunmore, William Ford and their three children and how their lives were shaped by the enduring shadow of race in America. 
Click here to read my review of Strong Island
Over To You...