500 Days Of Film Reviews The Top 10 Best Romantic Films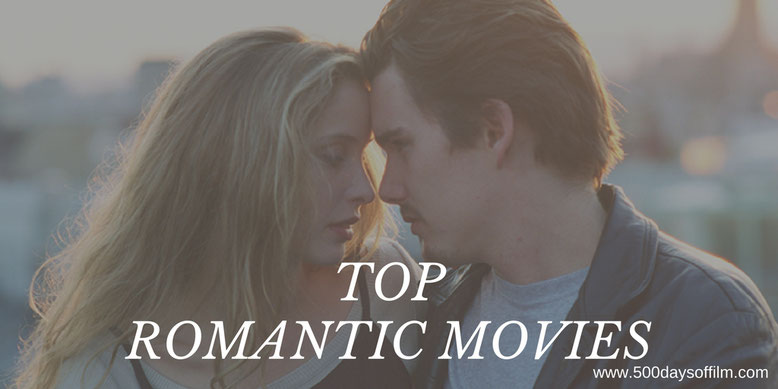 It is around this time every year that I start thinking about the best romantic movies that I have watched over the past 12 months. While Valentine's Day can feel overly commercial, it does serve to remind me of the cinematic love stories that I adore.
In this post, I list my top five favourite recent film romances. I then go on to list my top five cinematic love stories of all time.
Top 5 Recent Romances
5. Love, Simon
Everyone deserves a great love story. But for 17 year old Simon Spier (beautifully portrayed by Nick Robinson) it's a little more complicated: he's yet to tell his family or friends he's gay and he doesn't actually know the identity of the anonymous classmate he's fallen for online.
Click Here To Read My Full Review
4. Cold War
A man and a woman meet in the ruins of post-war Poland. With different backgrounds and temperaments, they are fatally mismatched and yet fatefully condemned to each other.
Set against the background of the Cold War in the 1950s in Poland, Berlin, Yugoslavia and Paris, the couple are separated by politics, character flaws and unfortunate twists of fate - an impossible love story in impossible times. 
Click Here To Read My Full Review
3. Crazy Rich Asians
When New Yorker, Rachel Chu (Constance Wu), accompanies her longtime boyfriend, Nick Young (Henry Golding), to his best friend's wedding in Singapore she is excited about visiting Asia for the first time and also nervous about meeting Nick's family.
However, Nick has neglected to mention a few key details about his life. Not only is he the scion of one of the country's wealthiest families, but also one of its most sought-after bachelors. Being on Nick's arm puts a target on Rachel's back, with jealous socialites and, worse, Nick's own disapproving mother (Michelle Yeoh) taking aim.
2. A Star Is Born
When seasoned musician, Jackson Maine (Bradley Cooper), discovers struggling artist Ally (Lady Gaga), he immediately sees her natural talent and potential. While she has given up on her dream to become a successful singer, he encourages her to reach for her dreams. 
As the pair fall in love, Jack and Ally embark upon a complex and emotional journey through the beauty and the heartbreak of a relationship struggling to survive. 
1. If Beale Street Could Talk
In early 1970's Harlem, Tish (KiKi Layne), a nineteen-year old girl, is in love with a young sculptor, Fonny (Stephan James), the father of her unborn child. When Fonny is falsely accused of rape and imprisoned, Tish and their families race to clear his name before the baby is born.  
Top 5 Classic Movie Love Stories
5. The Princess Bride
A young boy (Fred Savage) is ill in bed when his grandfather (Peter Falk) visits and begins to read him a story - a story called The Princess Bride. Initially suspicious that this is just a boring "kissing" book, the boy is soon gripped by the truly exciting adventure that lies within its pages.
Click Here To Find Out Why I Love The Princess Bride!
4. Roman Holiday
While on a royal visit to Rome, Princess Ann (Audrey Hepburn) escapes her stifling life of duty to spend a liberating few hours with reporter, Joe Bradley (Gregory Peck). Roman Holiday is, of course, an absolute classic and wonderfully romantic film.
3. Casablanca
Featuring the ultimate love triangle, Casablanca is an iconic film and an absolute joy to watch. Set in Casablanca, at the beginning of World War 2, Rick Blaine (Humphrey Bogart) runs a popular nightclub. His world is rocked by the arrival of past love, Ilsa (Ingrid Bergman). Can he forgive her for what happened in Paris?
2. When Harry Met Sally
When Harry Met Sally is one of my all time favourite movies. I have watched this film hundreds of times in many formats (I still love my VHS copy). I simply adore this movie. Who could resist Harry's last speech: "When you realize you want to spend the rest of your life with somebody, you want the rest of your life to start as soon as possible"?
Click Here For More On Why I Adore When Harry Met Sally!
1. The Before Trilogy
I love Richard Linklater's Before Trilogy. My favourite of the three movies is the first in the series - Before Sunrise - which begins with a chance meeting on board a train. The Before Trilogy films are smart, authentic, charming and wonderfully romantic. More than enough to melt the most cynical of hearts.
Click Here To Find Out More About The Before Trilogy 
What Is Your Favourite Romantic Movie?
What do you think of my two lists of romantic films? What movies would you add?
Do let me know! Leave me a comment in the section below!