500 Days Of Film Reviews The Top Documentaries Of 2017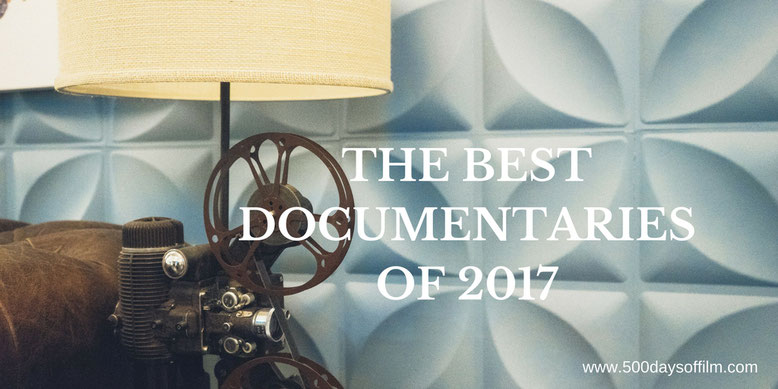 2017 has been a great year for documentary film making. Here are my top five favourite documentaries of the year (based on UK release dates):
5. The Work
Synopsis: 
Set inside a single room in California's Folsom Prison, The Work follows three men who visit the prison to participate in a four-day group therapy retreat with level-four convicts. Over the four days, each man in the room examines his past. This raw and revealing process exceeds the expectations of the free men, ripping them out of their comfort zones - forcing them to see themselves and the prisoners in unexpected ways.
What I Said:
The documentary also reveals the value of shared experience. Many of these men are not only imprisoned because of their crimes, they are also confined by their past. By confronting these issues in a safe, largely non-judgemental space, they can understand their actions and work towards redemption and rehabilitation.
4. Tower
Synopsis: 
On 1st August 1966, a sniper opened fire from the top floor of the University of Texas Tower, holding the campus hostage for 96 minutes. When the gunshots finally ended, 16 people were dead and three dozen were left wounded.
What I Said:
Tower gives real insight into the confusion and chaos on campus that day. It shows the amazing acts of bravery both from the policemen on the scene and the civilians who felt compelled to help. However, the film also looks at those who were, understandably, too terrified to act - and the crushing guilt and regret that, all these years on, they still feel.
3. I Am Not Your Negro
Synopsis: 
In 1979, James Baldwin wrote a letter to his literary agent describing his next project,
Remember This House. The book was to be a revolutionary, personal account of the lives and successive assassinations of three of his close friends - Medgar Evers, Malcolm X and Martin Luther King, Jr. 
However, at the time of Baldwin's death in 1987, he left behind only thirty completed pages of his manuscript. In this documentary, director Raoul Peck envisions the book James Baldwin never finished.
What I Said:
I Am Not Your Negro is a powerful, thought-provoking examination of race in America - from the Civil Rights movement to the present day. It is fascinating to listen to James Baldwin's original words - both from archive footage and also via Samuel L. Jackson's narration. He is an extremely impressive speaker - endlessly eloquent and utterly passionate. 
2. OJ: Made In America
Synopsis: 
Over two decades after the 'trial of the century', director Ezra Edelman's gripping documentary, OJ: Made In America, revisits Simpson's unsettling and yet undeniably fascinating life story.
The film explores Simpson's incredible career, his celebrity status, the allegations of domestic abuse, the murders of Nicole Brown Simpson and Ronald Goldman and the infamous criminal trial.
Drawing on more than 70 interviews - from Simpson's longtime friends and colleagues, the protagonists of the murder investigation and from observers and commentators with distinct connections to the story - Edelman explores why the case attracted so much global attention and what it revealed about America.
What I Said:
OJ: Made In America is an utterly gripping documentary that pieces together the often disturbing elements of OJ Simpson's story, never forgetting the lives that were destroyed along the way. 
1. Cameraperson
Synopsis: 
Kirsten Johnson is one of the most respected cinematographers working in documentary cinema. Her impressive filmography includes Citizenfour, Fahrenheit 9/11, The Invisible War and Audrie & Daisy. 
After 25 years behind the camera, Johnson decided to take pieces of memorable footage and edit them together to form a memoir, an exploration of human connections and a look at what it means to film and be filmed. 
What I Said:
Cameraperson is a cinematic collage - a series of film moments selected from a truly illustrious career. There is no voice over, nothing to tell you what to make of the footage you are watching. An introductory title card explains that, while Johnson "originally shot the following footage for other films", she would like us to see this new film as "my memoir. These are the images that have marked me and leave me wondering still". 
What Is Your Favourite Doc Of 2017?
These are my top five documentaries released in the UK in 2017.
What are yours? Let me know in the comments section below or via Facebook or Twitter (@500DaysOfFilm).