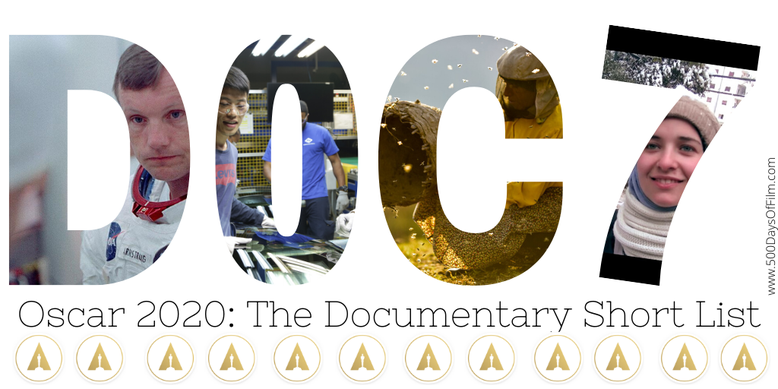 A total of 15 films have made the short list as potential nominees for Best Documentary Feature at the 2020 Academy Awards. 
Here are the contenders...
Advocate
Rachel Leah Jones and Philippe Bellaïche's documentary follows Israeli human-rights lawyer Lea Tsemel as she defends Palastinian clients in Israeli courts. Tsemel is a force to be reckoned with - she may not agree with her client's actions but she believes in their right to fair treatment within the legal system.
However, as a result of the decades old conflict between Israelis and Palastinians, justice is not always found in the courts. That does not stop Tsemel from trying. She has made this her life's work - sometimes at great personal cost.
Advocate is a stunning documentary that raises some complicated and yet vitally important questions. We watch as Tsemel battles a system that does not want to acknowledge the humanity and historical context behind the alleged crimes. 
Tsemel is a relentless warrior for human rights and justice. Meanwhile, her interactions with clients (who remain anonymous thanks to rotoscope animation) are warm and supportive - even when a legal win is the exception rather than the rule.
American Factory
On 3 October 2008, workers at the General Motors factory in Dayton, Ohio received the news they had all been dreading. Their plant was to close for good by the end of the year, with the loss of 2400 jobs. 
Local filmmakers, Julia Reichert and Steven Bognar, were deeply moved by the situation and decided to tell the story of the factory's closure. They were particularly interested in the impact on their community - a community whose lives and livelihoods were intrinsically linked to their place of work.
After speaking to several hundred of the factory's employees, Reichert and Bognar released a documentary short called The Last Truck: Closing of a GM Plant. The film was widely acclaimed and nominated for an Academy Award.
The story did not stop there, however. In 2014, Chinese billionaire Cao Dewang reopened the Ohio plant for his new Fuyao factory, producing glass for the car industry. Suddenly, jobs were there for the taking.
The air was filled with hope, at first. Sadly, all too soon cultures clashed, frustrations mounted and tensions rose to boiling point - the community of Dayton faced an uncertain future once again.
This story is told in Reichert and Bognar's feature documentary, American Factory (now available on Netflix). Created from over 1,200 hours of footage, the film is generous and funny, shocking and emotionally engaging. It is also beautiful to look at - the documentary's opening shots of factories at work are mesmerising.
Click here for my full review of American Factory
The Apollo
Directed by Academy and Emmy award-winning documentary filmmaker, Roger Ross Williams, The Apollo explores the unique history and contemporary legacy of the New York City landmark, the Apollo Theater. The documentary combines archival footage, music, comedy and dance performances, and behind-the-scenes verité with the team that makes the theater run. The Apollo features interviews with artists including Patti LaBelle, Pharrell Williams, Smokey Robinson, and Jamie Foxx.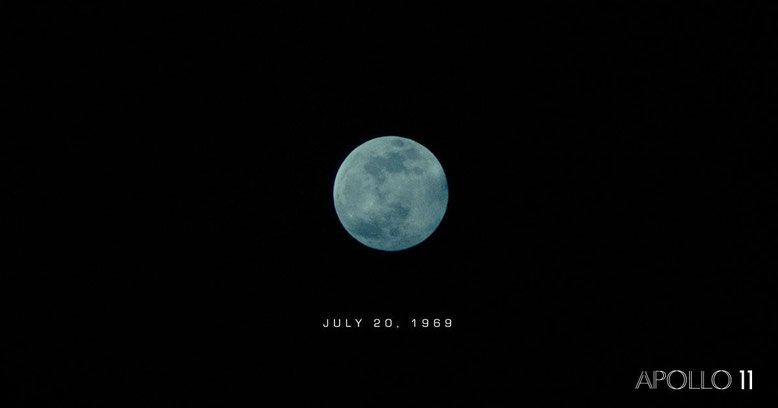 Apollo 11
I wasn't alive when Apollo 11 made its way to the moon. However, thanks to Todd Douglas Miller's superb documentary, I feel like I experienced this iconic event firsthand. Meticulously created from carefully restored, never before seen footage, Apollo 11 is an incredibly immersive film for the eyes and for the ears.
Worth seeing on the biggest screen (with the best sound) possible, Apollo 11 doesn't feature narration or the 'talking head' interviews often used in documentaries. Instead, the film is like a time machine that takes you back to 1969 and gives you a front row seat in mission control.
It is only on leaving the cinema that I started to think about the incredible task of making Apollo 11. Working with Nasa and the US National Archives, Miller and his team went though an astounding 11,000 hours of uncatalogued audio and restored huge amounts of original film - including 70mm forgotten footage.
Apollo 11 is a true event documentary and one for viewers of all ages. It is impressive not just because of its construction but also because it offers us a breathtaking experience of an incredible moment in history.
Click here for my full review of Apollo 11
Aquarela
Aquarela takes us on a breathtaking, immersive and cinematic journey to explore the power of one of Earth's most precious and powerful elements. From the frozen landscapes of Russia's Lake Baikal to Miami during Hurricane Irma via Venezuela's incredible Angel Falls, the documentary's main character is water.
Filmed at 96 frames per second, the film will mainly be shown in cinemas at 48 frames per second - double the typical 24 frames per second usually seen. However, when theatres are ready to project films at 96 frames per second, Aquarela will be one of the first docs to take full advantage.
The Biggest Little Farm
It all started with a promise to a dog. Todd, the dog in question, was rescued by Molly and John Chester. He, in turn, rescued them… by barking incessantly and causing them to be evicted from their home.
Turns out, this was just the nudge that the couple needed to explore Molly's dream of owning a sustainable farm. For just shy of eight years, The Biggest Little Farm follows them on their journey towards this goal.
The result is a visually stunning, emotionally moving adventure. The Biggest Little Farm is compelling and thought provoking, funny and inspirational. Willing to put their egos aside for our greater ecological good, John and Molly record their remarkable achievements alongside their embarrassing mistakes.
For amid the conversation about the environment, nature and sustainability lies a very human story.
Click here for my full review of The Biggest Little Farm
The Cave
Oscar nominee Feras Fayyad (Last Men in Aleppo) brings us another unflinching story of the Syrian war with his documentary, The Cave. For besieged civilians, hope and safety lie underground inside the subterranean hospital known as the Cave.
Here pediatrician and managing physician Dr. Amani Ballour and her colleagues Samaher and Dr. Alaa have claimed their right to work as equals alongside their male counterparts, doing their jobs in a way that would be unthinkable in the oppressively patriarchal culture that exists above. 
Following the women as they contend with daily bombardments, chronic supply shortages and the ever-present threat of chemical attacks, The Cave reveals a portrait of courage, resilience and female solidarity.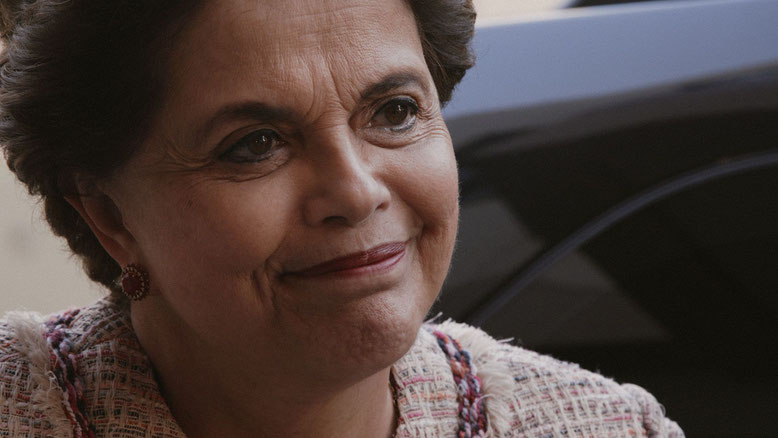 The Edge Of Democracy
In 2016, director Petra Costa started filming a protest calling for the impeachment of President Dilma (Brazil's first female president). She recorded thousands of people, dressed in the colours of the Brazilian flag, singing the national anthem. Some were asking for the return of the military, others wanted the imprisonment of anyone wearing the colour red.
Costa wasn't sure why she was filming, but instinctively she understood that this was a wake-up call - a warning about the ephemeral nature of democracy. Watching the crowds, a sentence came into her mind: "Brazilian democracy and I are almost the same age."
This sentence is repeated early on in The Edge Of Democracy - a film that explores the personal and the political and examines a citizen's relationship to their own democracy in a moment of political crisis.
Click here for my full review of The Edge Of Democracy
For Sama
For Sama isn't the first documentary that I have watched about the devastating conflict in Syria. Over the last few years, there has been a steady influx of films - including The White Helmets, City Of Ghosts and Last Men in Aleppo - depicting the war and the battle for Aleppo. 
However, Waad al-Kateab's documentary is the one I feel will stay with me the most. 
It is For Sama's mix of powerful journalism and intimate storytelling that makes this film an unforgettable experience. The documentary offers both an uncompromising and important account of life in Aleppo between 2012 and 2016 and immersive access to a family under siege.
For Sama's depiction of family life is deeply affecting - this is a mother's heartfelt message to her baby daughter. Waad narrates her own story, explaining to Sama why she and Sama's father decided to stay in such a dangerous place, what it was really like and why, in the end, they had to leave.
Click here for my full review of For Sama
The Great Hack
Powerful, gripping and deeply unsettling, The Great Hack explores how a data company called Cambridge Analytica came to symbolise the dark side of social media in the wake of the 2016 US presidential election.
Honeyland
Honeyland started with one simple idea - to capture the life of Hatidze Muratova, a traditional beekeeper in the remote mountains of North Macedonia, and her elderly mother, Nazife. However, as often happens in the world of documentaries, Honeyland had its own stunning story to tell.
The catalyst for change was the arrival of an itinerant Turkish family and their herd of cattle. They set up home next door to Hatidze's cottage and disrupt her peaceful - if challenging - existence. What was once calm and quiet is now chaotic and noisy.
We fear for Hatidze and her ailing mother because, barely 15 minutes into Honeyland, we have already grown to care about them and become deeply invested in their lives. Honeyland possesses a magical quality - helped in no small part by its captivating score - that draws you in and immerses you in their environment and way of life.
Hatidze and Nazife live lives that are completely removed from my own. They live in a village without roads, electricity or running water. They survive by farming honey in small batches and selling it in the closest city - a four hour walk away for Hatidze. 
It is fascinating to watch - not least because Honeyland's cinematography has epic sweep and is utterly breathtaking. However, there is also sadness here. This is a way of life that is dying. Hatidze is the last female wild beekeeper in Europe. 
Click here for my full review of Honeyland
Knock Down The House
When tragedy struck her family in the midst of the financial crisis, Bronx-born Alexandria Ocasio-Cortez had to work double shifts in a restaurant to save her home from foreclosure. 
After losing a loved one to a preventable medical condition, Amy Vilela didn't know what to do with the anger she felt about America's broken health care system. 
Cori Bush was drawn into the streets when the police shooting of an unarmed black man brought protests and tanks into her neighbourhood. 
Paula Jean Swearengin was fed up with watching her friends and family suffer and die from the environmental effects of the coal industry.
At a moment of historic volatility in American politics, four women decide to fight back, setting themselves on a journey that will change their lives and their country forever. Without political experience or corporate money, they build a movement of insurgent candidates challenging powerful incumbents in Congress.
Their efforts result in a legendary upset.
Click here for my full review of Knock Down The House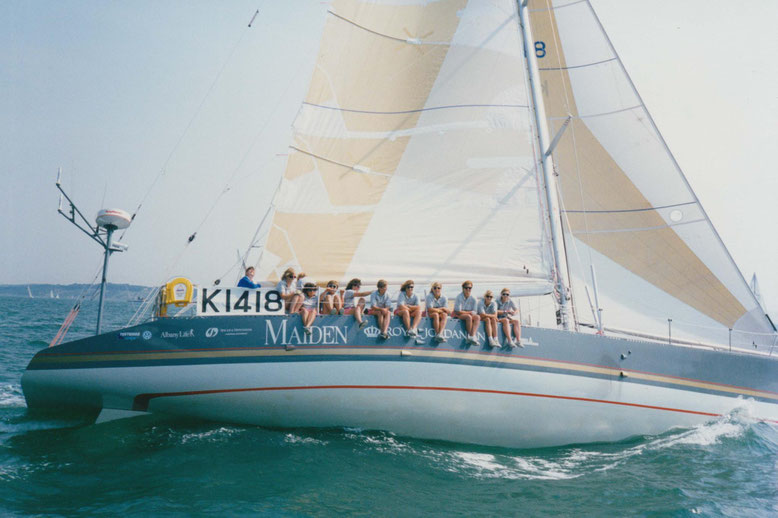 Maiden
Watching Maiden, I experienced a wide range of emotions - fascination, horror, admiration, frustration, rage, relief and pride to name but seven. There were moments when I just wanted to punch something and moments when I couldn't stop the happy tears from falling.
Alex Holmes's documentary tells the epic story of how in 1989 Tracy Edwards became the skipper of the first ever all-female crew to enter the Whitbread Round the World Race. This is an inspirational tale of strength in the face of adversity - both on land and at sea.
Maiden begins with huge rolling waves. Monstrous, breathtaking waves. Voice-over narration tells us that the ocean is always trying to kill you and that in certain locations, whatever happens, you are completely on your own.
In these effective opening scenes, Holmes shows us what round the world sailors have to contend with - it is sobering to say the least. Not since Free Solo (last year's Oscar winner) have I felt so anxious whilst watching a documentary.
Thankfully, we are then given a respite as Maiden moves on land to tell us Tracy Edwards's life story - from her idyllic early childhood where she was inspired by her independent mother, to her troubled teenage years where she was suspended from school 26 times before finally being expelled.
Unable to find her place in the world and seeking escape, Edwards found herself aboard a boat. It was here that she finally felt at home and it was here that she found out about the Whitbread race - a discovery that would change her life forever.
Click here for my full review of Maiden
Midnight Family
Did you know that in Mexico City the government operates fewer than 45 emergency ambulances for a population of nine million? I did not before watching Midnight Family. This tense and gripping documentary explores the underground industry of for-profit ambulances - often run by people with little or no training or certification.
We follow the Ochoa family who face a daily struggle with a heartbreaking moral dilemma. They need money to survive and to run their ambulance service. Battling corruption and fierce competition, the family often loses money when a passenger cannot or will not pay for their care and transport.
As a result, it is hard to blame them when they decide to travel further and take a patient to a private hospital where they will get financial compensation. 
Midnight Family tells an astonishing story. Intimate access to the lives of the Ochoa family shows us just how complicated this problem is and how a solution is literally a matter of life or death.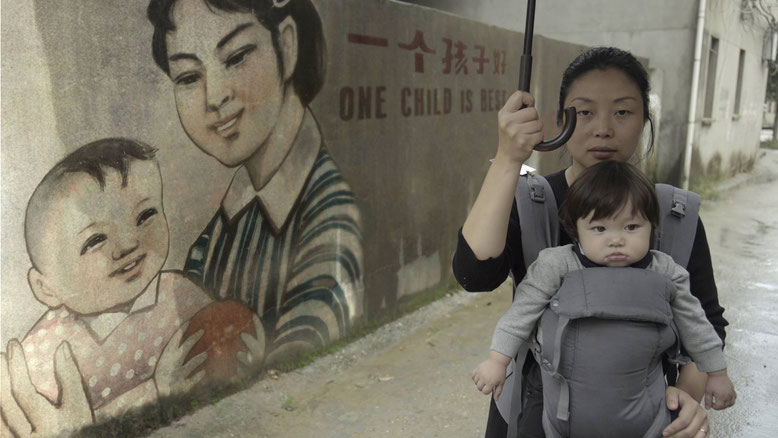 One Child Nation
Nanfu Wang's documentary examines the lasting impact of China's One Child Policy. What she discovers on her journey is as heartbreaking as it is horrific. The policy may have ended in 2015 but its brutal legacy lives on as we discover one shocking human rights violation after another.
What makes Wang's film all the more powerful is just what a personal story this is for her and her family. Having left China, she returns following the birth of her first child to record the firsthand accounts of the policy from her family members. 
One Child Nation is unafraid to explore the most chilling and disturbing aspects of this nightmarish episode in China's recent history. It is often incredibly tough to watch and hard to fathom the mindset that unquestioningly prioritises the national agenda over human life.
As a new mother, Wang cannot imagine being forced to abandon her child. Thanks to her brave and intimate storytelling, the tragedy becomes personal to us too - it is as hard to comprehend that these events took place so recently as it is important to remember. Hopefully, by learning from history, we will not be doomed to repeat it.
What's Next?
The 15 potential nominees will be narrowed down over the next few weeks to become a list of five documentary film Oscar contenders. This list will be announced on 13th January and the ceremony itself takes place on 9 February.
While subject to change, my predictions so far are:
Honeyland
Apollo 11
American Factory
For Sama
Maiden
What about you? What documentaries do you think will make the final cut? Let me know in the comments section below or come find me on Twitter @500DaysOfFilm.