The 2020 BFI London Film Festival (LFF) is over for another year. This year's festival was impressive for many reasons - mostly for the way the LFF team handled the impact of the coronavirus. 
Their impressive efforts ensured that the show went on… albeit, for the most part, virtually. As a result, I experienced LFF from the comfort of my sofa this year, accompanied by my documentary-loving doggo.
The festival featured some absolutely superb documentaries. Once again, in a troubled year for cinema, non-fiction films have blown me away. I don't think a week has gone by without the release of an absolutely stunning and thought provoking documentary.
Here are (in no particular order) ten must watch documentaries from 2020's LFF...
The Painter and the Thief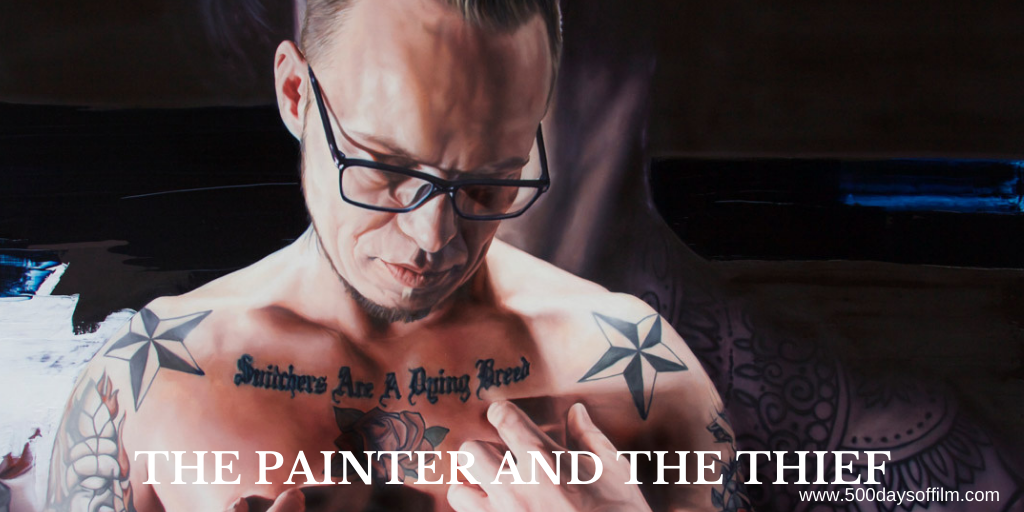 LFF audience award winner for Best Documentary, The Painter and the Thief is a brilliant portrait of how we observe others and of our own desire to feel seen.
The opening moments of Benjamin Ree's documentary almost feel like the beginning of a true crime documentary. CCTV footage captures two men as they break into an art gallery in Norway and steal two large paintings.
However, Ree is not as interested in the crime as he is in what happened next. The director introduces us to the Czech artist, Barbora Kysilkova, whose paintings were stolen and we follow her to the trial of one of the thieves responsible.
Kysilkova feels compelled to attend court because she is haunted by two questions. Why did the two men steal her paintings and what did they do with them? We know nothing of the thief in question and, as a result, are somewhat surprised by his response to her first question: "because they are beautiful".
This will not be the last time that the documentary wrong foots us.
Time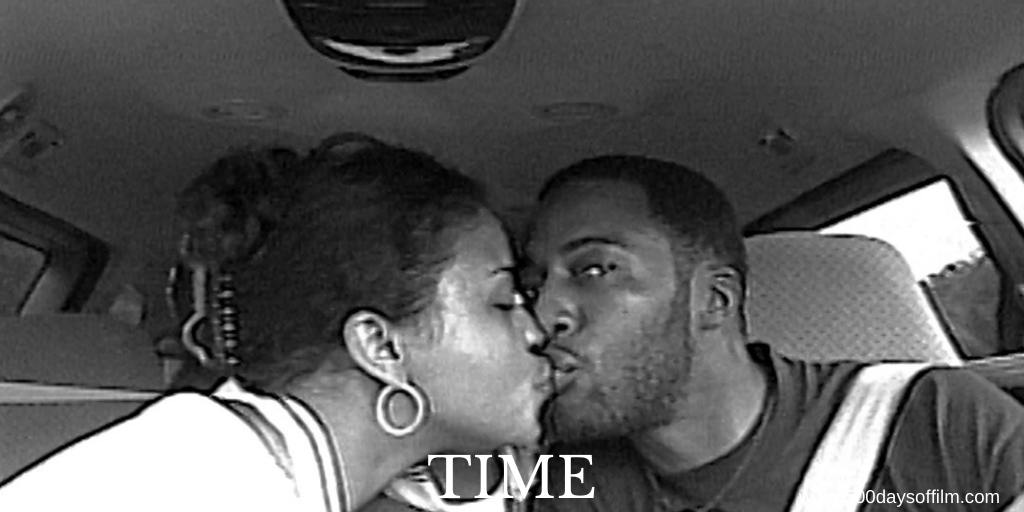 Time is an exquisite portrait of the collateral damage of the US justice system and the powerful resilience of love.
How can you visualise the passage of time? How can you convey the significance of five, ten, twenty years of life? Garrett Bradley answers this question in her powerful documentary.
The film tells the story of Fox Richardson, her husband Robert and their family as they cope with Robert's incarceration in Angola, Louisiana's State Penitentiary. In 1997, a lapse of judgement born out of financial desperation led Robert, his nephew, and Fox to commit armed bank robbery.
All three were caught and no one was physically hurt during the incident. Fox's punishment was a five-year jail term. Robert was sentenced to 60 years in prison with no possibility of probation, parole or chance of a suspension of sentence. 
60 years - in the context of a human life - seems almost impossible to comprehend. 
Time takes up the Richardson's story 20 years into Robert's incarceration. Beautifully shot in black and white and featuring a wonderful blues score, Bradley explores how the family has coped with Robert's long absence by combining clips from Fox's home videos with 'present day' footage. 
Stray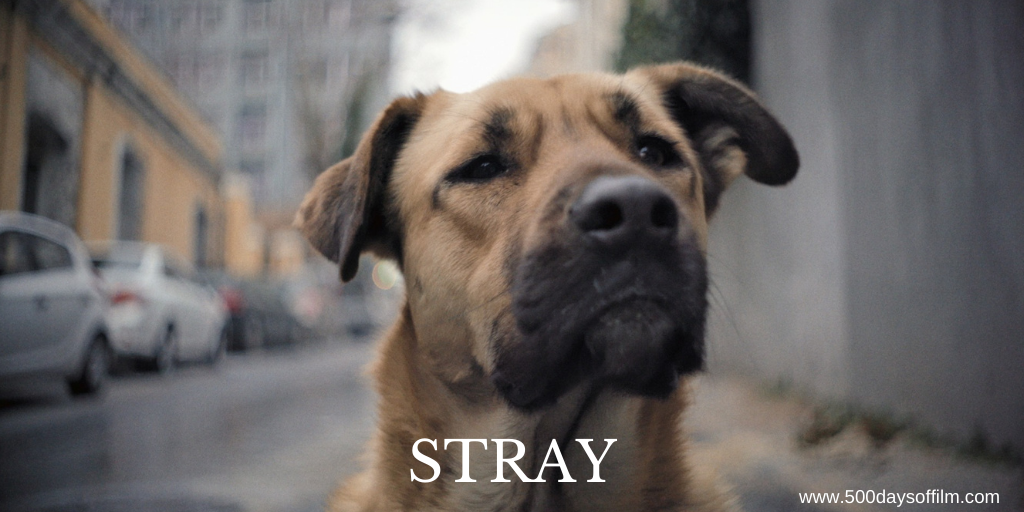 Following three stray dogs through the streets of Istanbul, Stray takes us on a beautiful, thoughtful and soulful journey.
Elizabeth Lo's wonderful documentary begins with a quotation from the Greek philosopher, Diogenes of Sinope (360 BC): "Human beings live artificially and hypocritically and would do well to study the dog". 
Filmed in Istanbul and across Turkey between 2017-2019, Lo does just that - studying Zeytin, Nazar and Kartal and considering what their daily (and nightly) experiences reveal about humanity.
Without the need for exposition or narration, Lo creates an intimate portrait of the city. Stray also highlights some of society's most overlooked areas. A wife laments her loveless marriage, a street protest demands equality for women, young refugees exist without sanctuary.
Through these observations, Stray explores what it means to live - like Zeytin, Nazar and Kartal - without status or security. 
Ultraviolence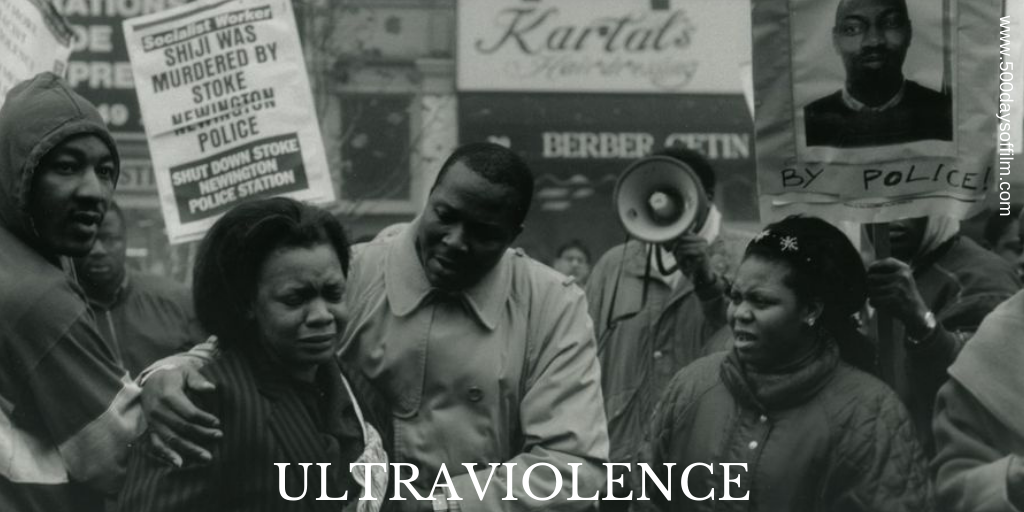 Ultraviolence is an incredibly powerful film. It examines the 2000 deaths that have occured in UK police custody since 1969, explores state-sanctioned violence and gives voice to the incredible families who fight and fight and fight for justice. 
A cinematic letter to his son, Ken Fero's film exposes dark and disturbing truths and asks tough and uncomfortable questions. 
Combining moving interviews and unflinching archive footage, Ultraviolence memorialises the victims of police brutality. The film features many tragic and distressing stories - including that of Fero's classmate Brian Douglas, who was killed after being hit by a police officer using a long-handled baton.
Death is not cinematic, Fero observes. He uses the case of Christopher Alder as an example. Restrained and left lying face down on the floor of Hull Police Station, Alder's death is captured on film - all 11 unbearable minutes. 
We are also asked to remember Paul Coker, who died horrifically in police custody, Roger Sylvester who died after being restrained by eight police officers, and Jean Charles de Menezes, who was shot and killed whilst travelling on the London underground.
A powerful, urgent film, Ultraviolence issues a rallying cry. Fero fears that these individuals (almost all are people of colour) and the events that led to their deaths will be forgotten. Memory is fragile, he reminds us, it needs to be spoken to be kept alive.
The Reason I Jump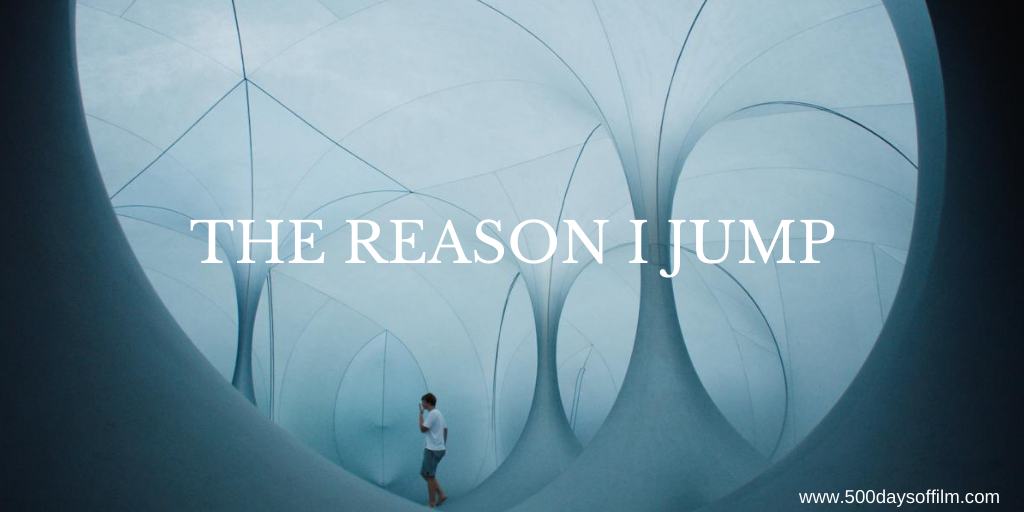 The Reason I Jump is a powerful and insightful exploration of autism. It opened my mind and stole my heart. 
In 2007, 13 year old Japanese boy, Naoki Higashida, published his memoir. Called The Reason I Jump: One Boy's Voice From The Silence Of Autism, the book describes Higashida's experiences of living with severe autism. 
In 2013, the book was translated into English by Keiko Yoshida and her husband, author David Mitchell. It went on to become a best-seller and something of a global phenomenon (the book has been translated into 30 languages).
Using Higashida's book as both narrator and guide, Jerry Rothwell's outstanding documentary combines intimate observations with stunning visuals (full of colour and light) and immersive sound.
Challenging what we think we know, Rothwell gives us a wonderfully cinematic insight into autism.
African Apocalypse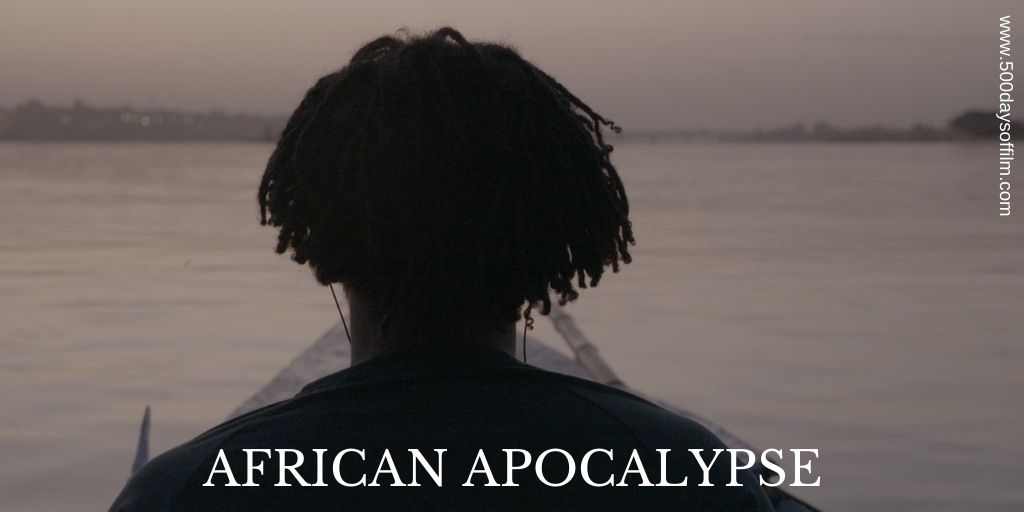 Reaching across time, African Apocalypse takes us on a disturbing journey into the heart of darkness. Rob Lemkin's gripping and compelling documentary reveals the horrors of colonial history that remain painfully relevant today.
Lemkin follows British-Nigerian poet and activist Femi Nylander as, inspired by Joseph Conrad's iconic novella, he embarks upon an emotional and spiritual journey to Niger.
Nylander is on the trail of a man who could well be one of the real-life sources for Conrad's Kurtz. That man is French Captain Paul Voulet. In 1898, he led a French military expedition to conquer the Chad Basin and unify all French territories in West Africa. 
Voulet's expedition, we discover, descended into horrific, senseless violence. The scale and depravity of his actions are hard to comprehend. Visiting the locations most affected by Voulet's genocidal mission, Nylander discovers that his devastating legacy is still felt today.
Lemkin combines Nylander's journey with narration from Heart Of Darkness and an unflinching use of archive materials. Meanwhile, African Apocalypse's cinematography is stunning - occasionally reminding us of Francis Ford Coppola's adaptation. The mix makes for a tense and disturbing cinematic experience. 
Bloody Nose, Empty Pockets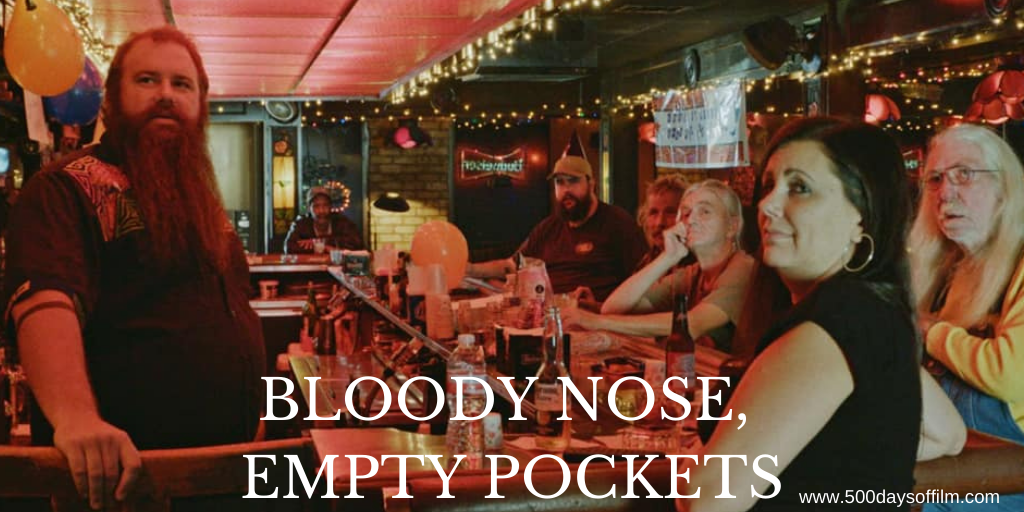 I have a complicated relationship with Bloody Nose, Empty Pockets. One the one hand, Bill and Turner Ross' film takes us on a raucous and poignant journey through the last night of a bar in Las Vegas that is shutting down.
On the other hand, the film crosses the line between fact and fiction. Not knowing the story behind the documentary until after I had watched the film, I felt rather deceived - at least initially. 
I then found that I could not stop thinking about Bloody Nose, Empty Pockets. It not only  made me examine the joys and sadness associated with bar life, it inspired me to consider my relationship with the documentary genre. 
And, for that, I will raise a glass and toast a truly entertaining and thought provoking film. 
I Am Samuel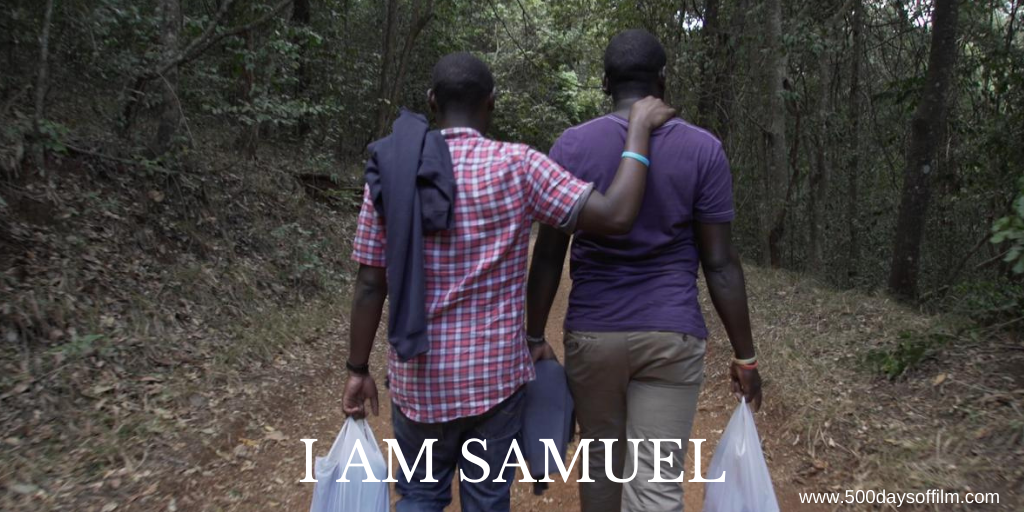 While much progress has been made around the world in LGBTQ+ civil and human rights, it is sobering to consider that, in some countries, a person's sexuality is still judged to be a crime.
In Kenya, for example, Penal Code 162 (unnatural offences) and 165 (indecent practices between males) makes homosexuality a felony. Those found "guilty" can expect a prison sentence of up to 14 years.
Pete Murmi's intimate and compelling documentary, I Am Samuel, examines what life it is like to be a gay man in Kenya and live with such discrimination, repression and fear. 
One Man And His Shoes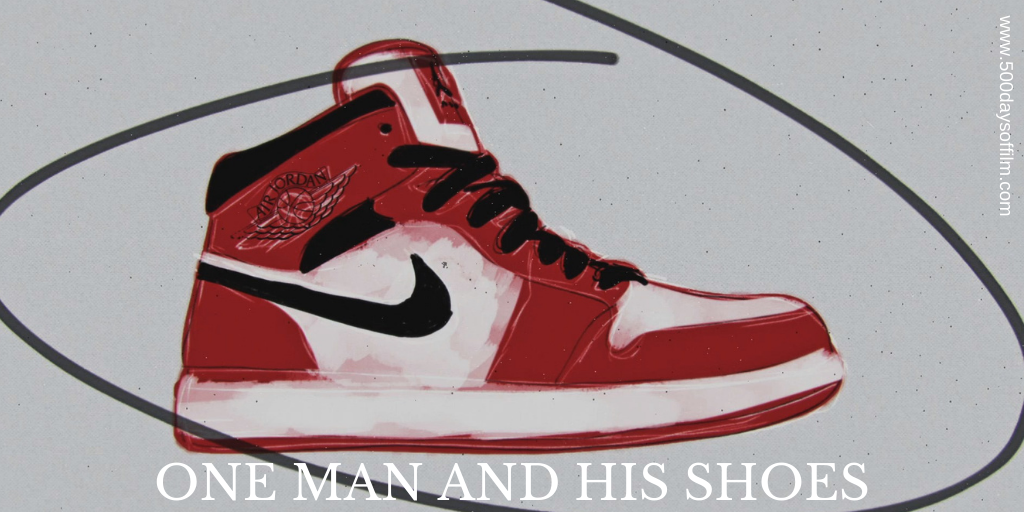 One Man And His Shoes charts Nike's legendary collaboration with Michael Jordan. Yemi Bamiro's film features many of the key figures involved in the partnership, which elevated what sports writer Jemele Hill calls "a step child in the shoe game" and created a cultural phenomenon. 
However, while Jordan's story is central to One Man and his Shoes, Bamiro is not interested in exploring traditional biopic territory. This fascinating and compelling documentary is at its most powerful when examining the toxic side of consumerism
Delia Derbyshire: The Myth and the Legendary Tapes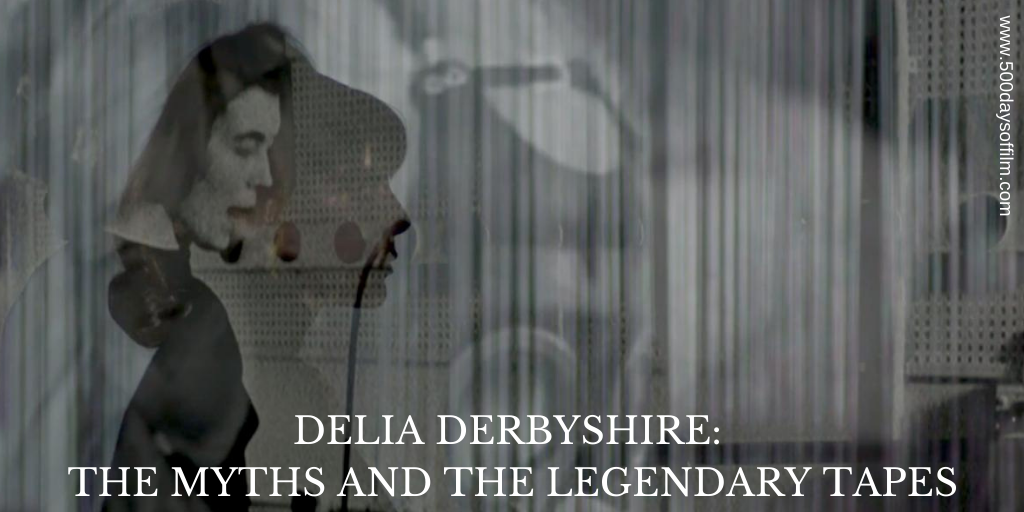 "A phantom collaboration", "an exchange of ideas over time", Delia Derbyshire: The Myths And The Legendary Tapes takes us on a fascinating journey through visuals and sound, telling the story of an incredible woman who was ahead of her time.
Caroline Catz (expanding on her documentary short of the same name) explores the composer's life and career via archive materials, interviews and dramatic recreations.
The "legendary tapes" also play an important role. 267 reel-to-reel tapes were found packed in cereal boxes after Delia Derbyshire died in 2001 (alongside a box containing a vast archive of her papers). The documentary's soundtrack features music from these tapes - a rich audio concoction that has been sampled and manipulated by musician Cosey Fanni Tutti.
The result is a comprehensive and compelling film about a pioneering musician who should, by rights, be a household name (not least because she created the iconic electronic arrangement for UK science-fiction series, Doctor Who).
Over To You...
Did you see any of these documentaries at LFF this year? If so, what did you think? What other festival films (fiction or nonfiction) would you recommend? 
Let me know in the comments section below or over on Twitter. You can find me @500DaysOfFilm.