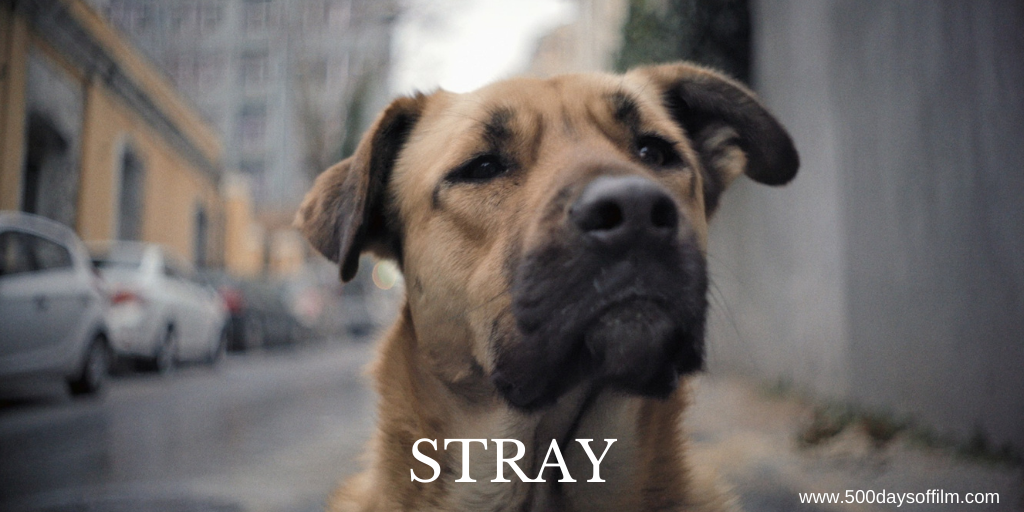 Following three stray dogs through the streets of Istanbul, Stray takes us on a beautiful and soulful journey.
Elizabeth Lo's stunning documentary begins with a quotation from the Greek philosopher, Diogenes of Sinope (360 BC): "Human beings live artificially and hypocritically and would do well to study the dog". Filmed in Istanbul and across Turkey between 2017-2019, Lo does just that - studying gorgeous floofs Zeytin, Nazar and Kartal and considering what their daily (and nightly) experiences reveal about humanity.
Without the need for exposition or narration, Lo creates an intimate portrait of the city. Stray also highlights some of society's most overlooked areas. A wife laments her loveless marriage, a street protest demands equality for women, young refugees exist without sanctuary.
Through these observations, Stray explores what it means to live - like Zeytin, Nazar and Kartal - without status or security. 
Using stray dogs to examine these issues is no mean feat. Lo's work is incredibly impressive - particularly as she directed, produced, filmed and edited her documentary. Stray left me in awe, wondering how she had achieved many of her stunning shots. 
The camera is positioned to give us a dog's eye view of the world (reminding me, of course, of Kedi - Ceyda Torun's brilliant documentary about the thousands of cats who also roam Istanbul). The experience - accompanied by the film's wonderful score - is joyous, uplifting and surprisingly moving.
Meanwhile, Stray features mesmerising close-ups of Zeytin, Nazar and Kartal. They have such soulful eyes, such expressive ears. Scenes of stillness are combined with propulsive moments of motion - following the dogs as they run through the streets in search of food and company.
In no time at all, we are fully invested in Zeytin, Nazar and Kartal's lives. Of course, any film featuring a dog can cause no small amount of anxiety about their wellbeing. There's an entire website devoted to the issue (doesthedogdie.com). It is a relief, therefore, to read the onscreen text at the beginning of Stray. It informs us that Turkey is one of the few countries in the world where it is illegal to euthanize or hold capture any stray dog. Phew. 
It is also a relief to witness the film's many heartwarming moments of kindness. A hand pats Zeytin's head, a refuse collector ensures that bones are fairly distributed, construction workers prepare food for a group of puppies. By the end of Lo's wonderful documentary, we desperately want a happy ending for Zeytin, Nazar and Kartal. We want them to find a place of safety - a warm place to shelter with food and water. 
Then, as Lo's camera returns to the group of young refugees living on the streets, we are encouraged to remember that these stray dogs are not the only ones in need of such basic care.