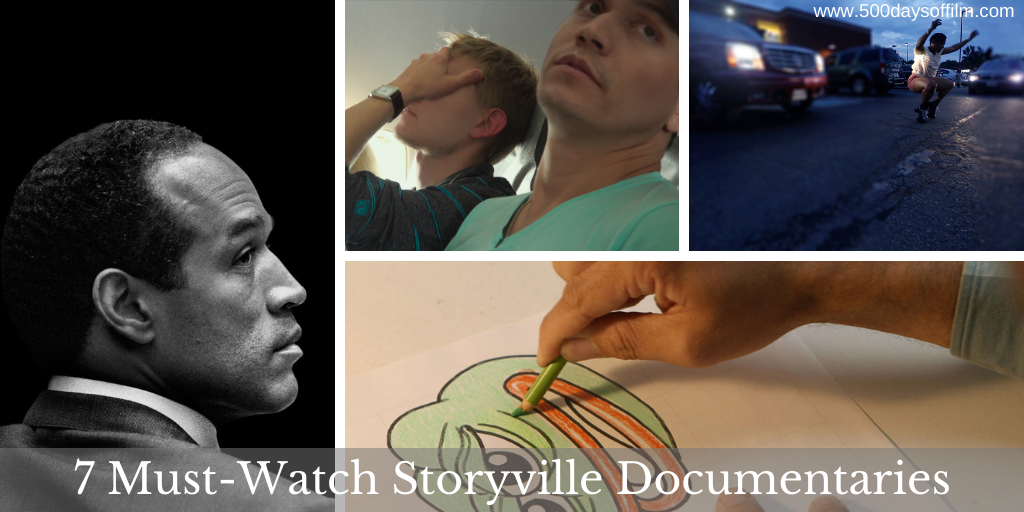 Created by Nick Fraser in 1997, Storyville is a BBC documentary strand that features some of the world's best non fiction films. With over 700 docs from 70 countries, Storyville has an impressive track record for producing award winning, critically acclaimed titles. 
Storyville films include Hoop Dreams, Olympic Massacre: One Day in September, Death on the Staircase, Blackfish, Queen of Versailles, One Child Nation, Last Men in Aleppo and Eagle Huntress.
Three Storyville documentaries were included in the 2020 Sundance Film Festival. Both Welcome to Chechnya and Softie (also known as The Underdog and the Battle for Kenya) won prizes in the World and US competitions and received widespread praise from audiences and critics.
While BBC Four is the home for Storyville on linear television, I typically watch Storyville docs via the BBC iPlayer platform. As the films are often only available for a limited time, it is a good idea to keep an eye on the Storyville collection - some of these docs are too good to miss.
To get you started, here are seven must-watch Storyville documentaries. Each one has more than six months left on BBC iPlayer and each one is well worth your time.
Feels Good Man
For a film about a cartoon frog, Feels Good Man takes us into some pretty dark corners of society. Arthur Jones' documentary will make your head spin, your stomach turn and your heart ache for the state of humanity. Do not despair, however. Feels Good Man is, at its core, an optimistic tale - a story of hope, friendship and love.
The cartoon character in question is Pepe the Frog. He was created by Matt Furie, the somewhat reluctant hero of this surreal story. At the beginning of the film, we watch as Matt draws Pepe - always starting with his little froggie eyes.
"It takes tonnes of time to come up with a character that you like enough to draw over and over again," Matt says. He recalls that there has been a "slow drip of frogs" over his entire life - one little frog after another. "Eventually," he explains, "it was Pepe. A happy little frog."
Matt, a soft spoken artist with a positive attitude and inherent sweetness, poured much of himself (and even aspects of his partner, Aiyana) into Pepe. The frog featured in his comic, Boys Club, with four other cartoon characters - Landwolf the party dog (possibly inspired by his roommate Chris), Andy the joker and Brett, who loves to dance. 
The humour in Boys Club focused on post-college life and, according to Matt, Pepe was the little brother of the group. The jokes were silly, harmless. How then did Pepe the Frog become a symbol of white nationalist hate by the alt-right?
Click here to read more about Feels Good Man
Welcome To Chechnya
David France's powerful and urgent documentary, Welcome To Chechnya, is an extremely tough but absolutely necessary watch. The film exposes the treatment of LGBTQI+ people in Chechnya who, since 2017, have been subject to an unbelievably violent campaign of persecution and extermination. 
Click here for more about Welcome To Chechnya
United Skates
United Skates is an immersive and poignant tribute to the African American roller skating communities in the US - looking at their history, examining their importance and questioning why they are under threat. 
Click here for more about United Skates
OJ: Made In America
This five-part documentary series won the Academy Award for Best Documentary in 2017. It chronicles in impressive - and devastating - detail the rise and fall of OJ Simpson. As the title of Ezra Edelman's documentary suggests, this is a comprehensive look at the country that made OJ Simpson and the circumstances that led to the brutal murders of Nicole Brown Simpson and Ronald Goldman.
Jonestown: Terror In The Jungle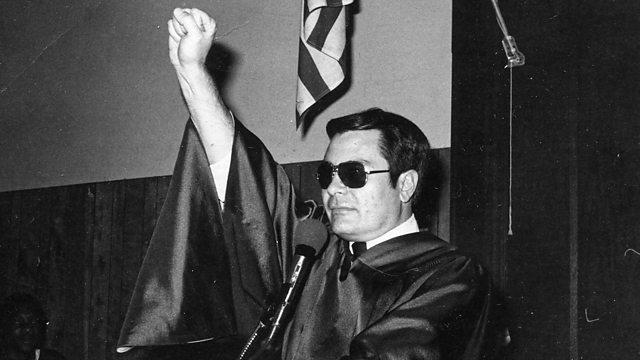 On 18 November 1978, over 900 men, women and children lost their lives at Jonestown, a remote settlement established by the People's Temple in northern Guyana. They were led to their deaths by cult leader Jim Jones, a charismatic preacher who turned into an egomaniacal demagogue. Jones had insisted his followers perform 'revolutionary suicide' by drinking poison - either voluntarily or by force. 
Jonestown: Terror In The Jungle is a two part series that tells the horrific and deeply disturbing story of the People's Temple. Like OJ: Made In America, this is a comprehensive account - one that features unreleased recordings, photographs taken by members of the People's Temple, previously classified FBI documents and new testimony from survivors and Jones's own family members. 
Scandalous! The Tabloid that Changed America
Over the course of 60 years, the National Enquirer became the most infamous tabloid in America, publishing salacious stories, stretching the limits of journalism, blurring the lines between truth and fiction and changing the cultural landscape forever. 
I did not know what to expect from Scandalous. However, within minutes, I was hooked. This is a fascinating tale and covers some of the biggest stories of recent years - including the deaths of Elvis and Princess Diana, the OJ Simpson trial and the Clinton impeachment saga. It is fascinating and disturbing in pretty much equal measure.
Pussy Riot: A Punk Prayer
This Sundance award-winning documentary tells the compelling story of how a group of young, feminist punk rockers known as Pussy Riot captured the world's attention by protesting against Putin's Russia. 
The film features first-hand interviews with band members, their families and the defence team and exclusive footage of the trial. It examines how these women went from being playful political activists to modern-day icons.