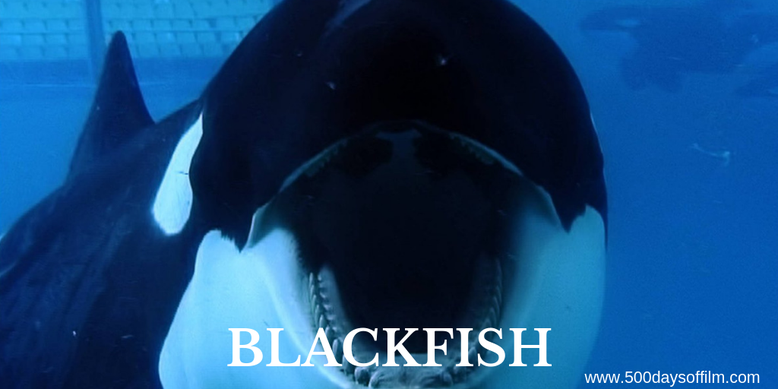 In the summer of 2010, Dawn Brancheau was killed at Orlando's SeaWorld marine park. Her killer was the 12,000 pound orca called Tilikum that Brancheau - an extremely experienced trainer - had helped train and had performed with for years.
The tragedy did not sit well with director Gabriela Cowperthwaite. "Something wasn't right," she recalls. "Why would a highly intelligent animal attack its trainer – in effect, bite the hand that feeds it? I set out to understand this incident not as an activist, but as a mother (who had just taken her kids to SeaWorld) and as a documentary filmmaker (who can't let sleeping dogs lie)."
Looking for answers, Cowperthwaite read Tim Zimmermann's (brilliant) article about the treatment of orcas in captivity by SeaWorld and other parks. She knew that she had to tell the story, to explore why Tilikum had killed Dawn… and been involved in the deaths of two other people.
However, what story did Cowperthwaite set out to tell?
At the start, the director really didn't know. "For two years we were bombarded with terrifying facts, autopsy reports, sobbing interviewees, and unhappy animals – a place diametrically opposite to its [SeaWorld's] carefully refined image," the filmmaker recalls. "But as I moved forward, I knew that we had a chance to fix some things that had come unraveled along the way. And that all I had to do was tell the truth."
The truth hurt.
It hurt Brancheau's friends and family. It hurt her SeaWorld colleagues. 
It also hurt every single person who had ever gone to SeaWorld and bought into the park's environmental and ecological message. Blackfish was a wake up call - the era of Shamu needed to come to an end.
Unfortunately, SeaWorld did not get the message. The park failed to understand the lasting power of Cowperthwaite's documentary and it failed to recognise just how the film was resonating with audiences worldwide. Big mistake. Huge.
Instead, SeaWorld carried on… not as normal - changes were made as a result of Brancheau's death - but as if it felt that the controversy would soon blow over. Needless to say, it did not.
Blackfish was released in 2013. Mere months after, Twitter was awash with people calling for change. A series of bands, scheduled to perform at SeaWorld, cancelled their gigs. Joan Jett wrote to the park to ask it to stop using her songs and the story of Pixar's Finding Nemo sequel was changed.
In March 2014, a piece of Californian legislation inspired by the film (and called the Blackfish bill) amassed over a million signatures of support online and the first stage of a similar New York bill was approved by the Senate committee.
The Californian legislation called for a ban on the use of orcas for entertainment purposes in amusement park acts. Meanwhile the New York bill proposed a ban on keeping orca whales in captivity.
Did SeaWorld recognise that the tide was turning against its treatment of marine animals? Did it acknowledge the concerns about the safety of its trainers? Did it accept the invitation from the makers of Blackfish to become partners in an open discussion about the development of a new business model? 
It most certainly did not.
Instead, the park lashed out against Blackfish. SeaWorld continued to deny - despite all the evidence to the contrary - that its trainers were exposed to an inappropriate amount of risk and that the welfare of its killer whales was compromised by captivity. 
Big mistake. Huge.
By August 2014, SeaWorld stock dropped 30 percent. Audiences were voting with their feet and choosing not to visit the park. Southwest Airlines then ended its partnership with SeaWorld. It wouldn't be the last company to do so in a trend that came to be called the Blackfish effect.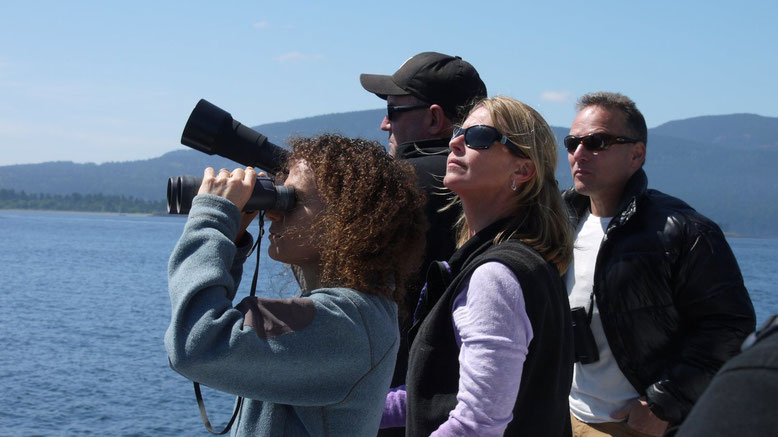 The earnings drop prompted SeaWorld into action. However, once again, the park woefully misunderstood the strength of feeling. SeaWorld announced that it would build new, larger environments for its captive orcas.
Responding to the news, Cowperthwaite said: "I do appreciate the fact that SeaWorld is willing to admit that something is wrong, for the first time, but the problem is, instead of changing their business model, they're doubling down."
The director explained that "None of this would change in a bigger pool. What people are upset about is that whales are not suitable to captivity." Cowperthwaite suggested that SeaWorld should instead create oceanic sanctuaries that would let the whales live out their lives in more natural environments.
Attendance at SeaWorld continued to plummet and its chief executive, Jim Atchison, resigned. However, by August 2015, the park did not recognise the inevitable - its orca shows and breeding programme needed to end. As a result, SeaWorld recorded an 84 percent drop in profits.
By November, the Blackfish effect finally prompted SeaWorld to change its orca strategy. SeaWorld San Diego announced the end of its orca shows. However, the Blackfish team looked behind the headline and realised that the park was only planning to phase out the current version of its show - a new orca experience was set to be introduced.
Seaworld's profits continued to slide. The park continued to fight the inevitable. Until in March 2016 - days after revealing that Tilikum was seriously ill with a chronic disease - SeaWorld made a historic statement. It was to end its orca breeding programme.
Tilikum's Tragedy
Tragically, in January 2017, Tilikum died. He was believed to be 36 years old and had been at SeaWorld for 25 years. 
"Tilikum's life was so incredibly tragic," said Cowperthwaite in a statement. "He experienced unspeakable pain, he caused unspeakable pain, so at least his chapter is over. Now we have to turn our attention to retiring the other whales to an ocean sanctuary. Because this business of holding whales in concrete tanks is so clearly a model where no one wins."
Despite Tilikum's death, SeaWorld continued to resist the option of creating an ocean sanctuary. Attendance continued to decline. The park made a net loss of $20.4 million in the fourth quarter of 2017 and SeaWorld Entertainment's Joe Manby became yet another chief executive to resign.
Meanwhile, the Blackfish effect showed no signs of abating. In July 2018, UK travel agent, Thomas Cook, announced that it would no longer be supporting SeaWorld and withdrew all marketing about the park. 
In February 2019, SeaWorld announced the appointment of a new chief executive, Gus Antorcha. Rumours began to surface that the park was to change its business model to move away from Shamu and focus on theme park rides. In June, the park teased its new Break The Ice ride.
However, as I write, SeaWorld still hasn't announced any news about the care of its orcas. As these animals age and, sadly, die so the Blackfish effect will resurface time and time again.
Meanwhile, animal activists are also turning their attention to SeaWorld's other animals - specifically dolphins. At a news conference in June, People for the Ethical Treatment of Animals (Peta) issued a report documenting physical and behavioural harm that it says dolphins suffer from their use in live shows and confinement in captivity. 
The Blackfish effect goes on… proving that documentaries can change the world.
World-Changing Doc Recommendations
Blackfish is part of the documentaries that change the world sub-genre of Documentary 7.
If you enjoyed this movie, I would also recommend:
I would also like to include the following honourable mentions: Dear Zachary, Food Inc., An Inconvenient Truth and Bowling For Columbine.
Do you have any filmmaking documentaries that you would like to recommend? If so, do let us know in the comments section below or over on Twitter. You can find me @500DaysOfFilm.