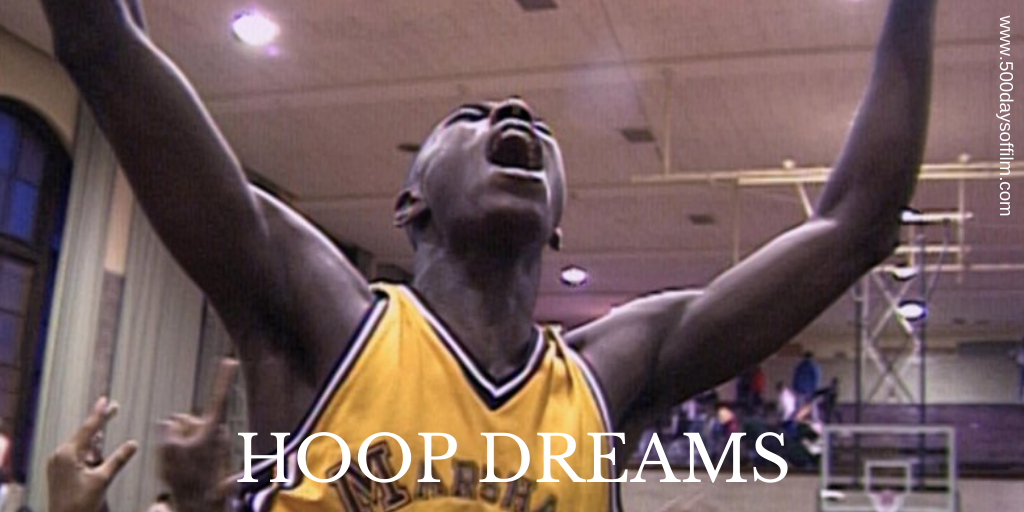 That Hoop Dreams is a stone cold documentary classic really goes without saying.
As powerful today as when it was released in 1995, Hoop Dreams is just so damn good that it remains impossible to fathom why Steve James, Frederick Marx and Peter Gilbert's phenomenal film was snubbed at the Academy Awards (it didn't even get a nomination).
Not for the first - or last - time, the Oscars got it wrong. No matter. Nothing was going to stop this film from finding an audience and earning its rightful place in cinema history.
Filmed over five years, Hoop Dreams follows two inner-city Chicago teenagers - William Gates and Arthur Agee. We watch as the two boys work towards their ultimate dream: playing for the NBA (National Basketball Association).
Hoop Dreams is, of course, so much more than a simple basketball story. Redefining the sports documentary genre, the film explores issues of race, class and privilege. It also offers behind the scenes (and often unsettling) insights into how the world of professional sport treats its young.
We first meet Gates and Agee when they are just 14 years old. Their breathtaking talent on court is already obvious and it is no surprise to see both boys being recruited by St Joseph High School in Westchester, Illinois. 
A predominantly white suburban school famed for its basketball programme, St Joseph's was on the lookout for its next Isiah Thomas. Under colourful coach Gene Pingatore, Thomas led the school to the state finals in his junior year and was considered one of the top college prospects in the country. 
While Pingatore recognised Agee's potential, he focused on Gates. This was the player he felt could follow in Thomas' footsteps. Watching Hoop Dreams you can see why Gates would attract attention - his natural, balletic style is simply mesmerising. However, Agee is far from content to live in Gates' shadow. His tenacity and self-belief - often in the face of challenging circumstances - are both powerful and inspirational.
Hoop Dreams takes us through the triumphs and struggles of Gates and Agee's journey. The documentary takes its time and we soon become immersed in their stories. They experience so much so young - success and validation, disappointment and regret.
Meanwhile, Hoop Dreams also gives us intimate (and often very moving) access to Gates and Agee's families. We soon become incredibly invested in their lives. As a result, we feel every loss and celebrate every win in Hoop Dreams - on and off the basketball court.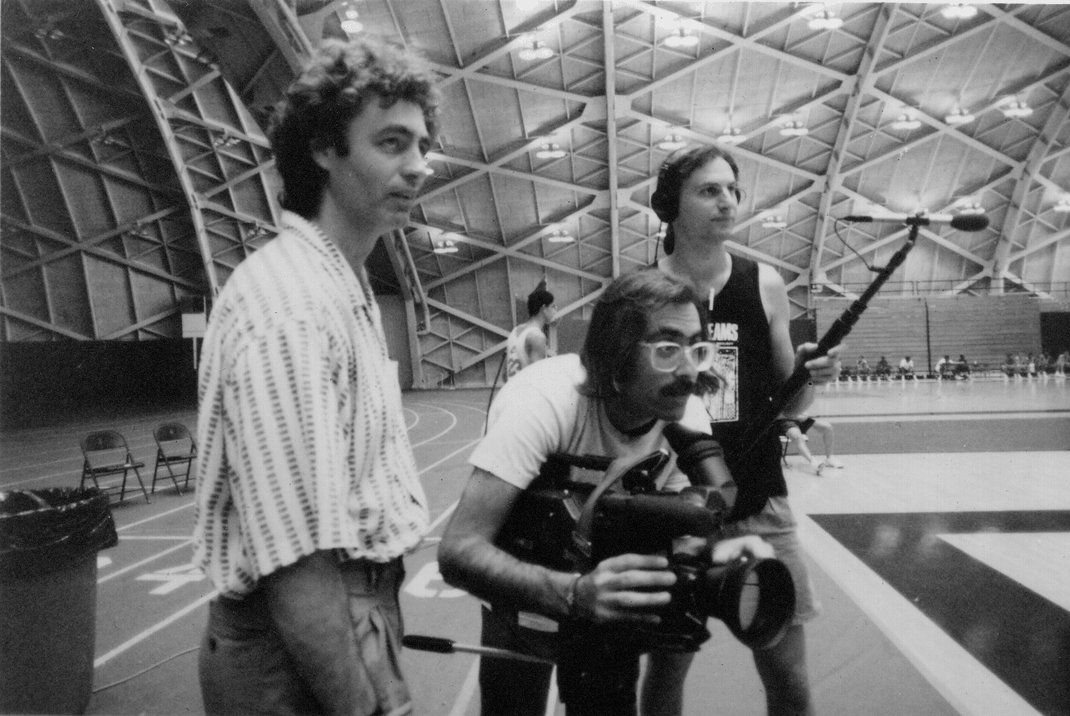 If you haven't watched Hoop Dreams or feel that it is high time to revisit this masterpiece of documentary filmmaking, good news. Dogwoof, in partnership with Violet Pictures, is releasing the 20th Anniversary restoration of Hoop Dreams to UK audiences for the first time on Blu-ray.
The 20th Anniversary restoration of Hoop Dreams features special features including additional scenes, an exclusive introduction from Steve James, the original 1994 music video and a newly commissioned essay from moving image curator and writer Karen Alexander.
The 20th Anniversary Blu-ray will be released in the UK on 2nd November, 2020.