Napster founder, Sean Parker, has turned his focus onto the movie industry. He is working on a service that will make new films available to watch at home on the day of their theatrical release. This new initiative is called Screening Room.
Parker's plan is to make these movies available to rent (via a special anti-piracy equipped set-top box) for 48 hours with a proposed cost of around $50 (£35) per movie rental. The box itself will cost approximately $150.  
Inevitably, news of Screening Room caused a stir in the film world. Some industry insiders voiced their horror at the proposal - warning that it would increase piracy and (yikes) bring about the death of cinema. 
Conversely, other observers welcomed Screening Room - stating that it will benefit the film industry by exposing a movie to a much wider audience and arguing that such a system would actually reduce the amount of piracy.
Open The Window?
At the moment, most films are released via a schedule called the window system.
After a film's theatrical (cinema) release, there is a window of time before it can be made available on DVD or VOD (video on demand). There is then another window of time before that movie can be released for Pay TV and yet another window before it is free to air.  
The window system was established to protect box office profits and the financial interests of cinema chains and film distribution companies. At the start of the agreement, viewers had to wait over five months before they could watch a film at home. Five months! 
The distribution window has decreased over the years and is typically now about 90 days. However, many in the film industry question the validity of having a window in place at all. 
Screening Room has reportedly been backed by the likes of Steven Spielberg, Ron Howard, Brian Grazer, Martin Scorsese, Taylor Hackford, Frank Marshall, J.J. Abrams and Peter Jackson. 
Screening Room
According to a report by Variety, Jackson believes that Screening Room will expand the audience for a movie and not shift it from a cinema to a living room.
According to Jackson, "it does not play off studio against theater owner. Instead it respects both, and is structured to support the long term health of both exhibitors and distributors – resulting in greater sustainability for the wider film industry itself."
The health of the exhibitors and distributors will be ensured via Screening Room's plan to give as much as $20 of the $50 rental fee to the film exhibitors. In addition, as an added incentive, Screening Room will offer customers two free tickets to see the movie at a cinema of their choice. Meanwhile, distributors would get about a 20% cut of the rental proceeds.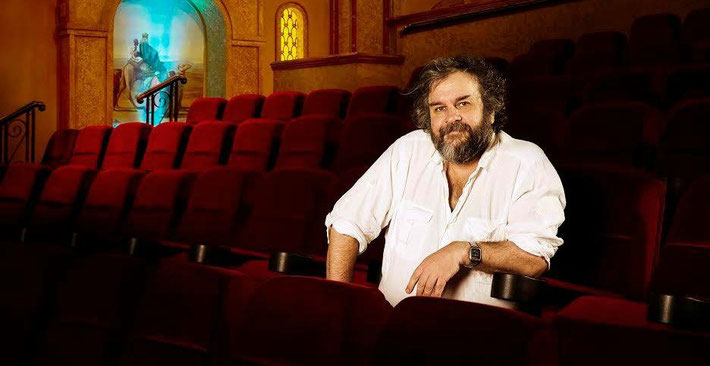 However, not everyone has welcomed the arrival of Screening Room. Filmmakers James Cameron, Christopher Nolan and John Landau have criticised the proposal. 
In an interview with Deadline Landau explains that "Both Jim [Cameron] and I remain committed to the sanctity of the in-theater experience. For us, from both a creative and financial standpoint, it is essential for movies to be offered exclusively in theaters for their initial release.
"We don't understand why the industry would want to provide audiences an incentive to skip the best form to experience the art that we work so hard to create. To us, the in-theater experience is the wellspring that drives our entire business, regardless of what other platforms we eventually play on and should eventually play on. No one is against playing in the home, but there is a sequencing of events that leads to it. The in-theater communal experience is very special."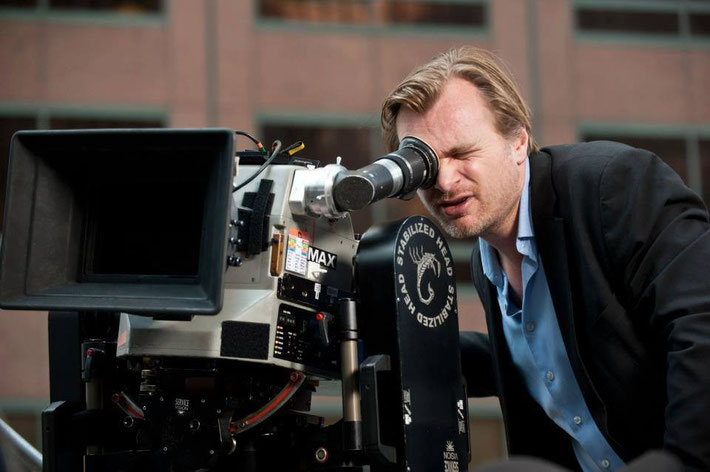 Meanwhile, Art House Convergence, a specialty cinema organisation representing 600 theaters and allied cinema exhibition businesses, has published an open letter in opposition to the development of services such as Screening Room. 
The letter states that the organisation "strongly believe if the studios, distributors, and major chains adopt this model, we will see a wildfire spread of pirated content, and consequently, a decline in overall film profitability through the cannibalization of theatrical revenue.
"The theatrical experience is unique and beneficial to maximizing profit for films. A theatrical release contributes to healthy ancillary revenue generation and thus cinema grosses must be protected from the potential erosion effect of piracy."
Is Day-And-Date Dangerous?
Long before the news about Screening Room broke, film companies have been experimenting with simultaneous film distribution. For example, movies such as Margin Call, Arbitrage and 45 Years all opted for simultaneous distribution, which is also called day-and-date release. 
What can we glean from these distribution experiments? The Hollywood Reporter examined Margin Call's experience and found that "rather than undercutting its theatrical release, its VOD availability and the resulting buzz it created is credited with giving the movie a boost in cinemas".
However, the decision to go with day-and-date release is not without risk. When Netflix chose to release Beasts Of No Nation simultaneously its decision was met with an angry boycott from major cinema chains such as AMC, Regal, Cinemark and Carmike who refused to screen the film. 
In an interview with NPR, Phil Contrino, the vice president and chief analyst for BoxOffice.com, warned that "If you value the theatrical experience and you want to protect it and you like to go see movies in theaters, this can't be chipped away at...Too much experimenting can lead to dangerous consumer expectations where they're gonna say, 'Well, I just expect movies to be at home right away, why do I have go to theaters to see that?' "
The same fate was to befall another Netflix day-and-date release - Crouching Tiger, Hidden Dragon: Sword of Destiny and this has, perhaps, led to Amazon's decision to preserve the traditional distribution window for its film ventures.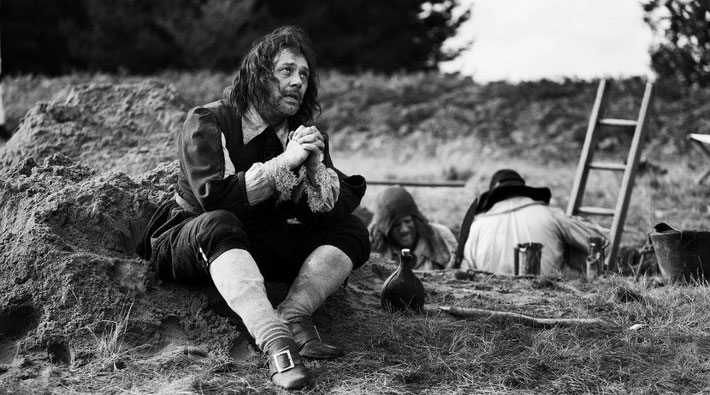 The first instance in Britain of simultaneous film release was Ben Wheatley's A Field In England.
The movie was made with this innovative distribution model in mind. It was released on the same day in cinemas, on DVD on TV and VOD as part of the BFI Distribution Fund's New Models venture, which seeks to explore new ways to bring films to audiences.
After the film's release, the BFI published a report looking (among other things) at the impact of simultaneous film distribution. The results of the film's opening weekend found that there were no obvious signs of fragmentation of the audience to the detriment of any platform. In fact, the results for all platforms were close to or above expectations.
Meanwhile, cinema polling found that the day-and-date release would not damage repeat viewing potential - a major argument against simultaneous film distribution. 68% of the film's cinema audience said that they would be interested in a second viewing (5% above the pollsters UK norm).
Crucially, the BFI's report states that traditional distribution models are "clearly not working for a very large number of independents and A Field In England at least offers a demonstration how day and date multimedia launches can be made to work.
"Given the crowded marketplace, this kind of release may become essential for challenging low budget film… the reality is that the generally tiny theatrical release for this kind of work has never been a great way of connecting with audiences."
The BFI report concluded that "the big argument against day-and-date releasing is that it will take audiences away from traditional platforms, particularly cinema and fragment demand (and hence revenues).
"One clear factor, replicated in other day-and-date releases but often lost in the debate about windows, is that there is a significant proportion of the theatrical audience for independent film, which simply loves the cinema and will always go."
I couldn't agree more. Given the choice, I would always prefer to see a film in a cinema - even if that same film was available for me to watch at home.
It doesn't matter to me what type of film it is - independent or blockbuster - I want to see a movie as a director intended: on a huge screen, with an awesome sound system and in a silent, darkened cinema.
The Real Danger
For me, the real danger lies with film availability and the cinema experience itself.
For example, I have been looking forward to watching The Witch for months. I knew that I needed to see this film in a cinema in order to experience its full intensity.
However, my local cinema (which is usually pretty good to be fair) did not screen The Witch. I am left feeling frustrated. I want to be a part of the conversation about this movie but I have been shut out. I now have to wait until The Witch is released on DVD or VOD and that just doesn't feel right. 

As a direct result of distribution frustration, audiences are increasingly turning to torrent websites in order to watch films such as this illegally. This is not a route that I want to take. If The Witch had gone for a day-and-date release structure, I would have paid an extra premium to watch it at home. 
Meanwhile, many people have welcomed Screening Room because of awful past cinema experiences. Complaints range from poor audio to uncomfortable seating. However, the biggest threat to cinema lies with the audience itself. 
I often hear horror stories about poorly behaved audiences and, sadly, have experienced it myself.
There is nothing worse than someone talking, texting, noisily eating or drinking or kicking your seat as you try to enjoy a film. This is a real problem - particularly since cinemas have cut back on ushers.

The Future
Despite the outcry from some areas of the film industry, simultaneous film distribution looks inevitable. We live in an age where we demand choice. We want to watch what we want to watch when we want to watch it. And there is no use trying to stand in the way of progress. 
Back in 2013, Kevin Spacey gave the MacTaggart lecture at the Edinburgh International Television Festival. What he said in this speech (about the Netflix distribution model) is, I believe, relevant to the current film distribution debate:
"The audience wants the control, they want the freedom. If they want to binge as they have been doing on House Of Cards and lots of other shows, then we should let them binge… through this new form of distribution we have demonstrated that we have learned the lesson the music industry didn't learn. 
"Give people what they want, when they want it in the form they want it in at a reasonable price and they will more likely pay for it rather than steal it. Well, some will still steal it but I think we can take a bite out of piracy."  
Surely it would be far better for the film industry to offer audiences this choice and give them what they want. Why not open the distribution window and offer movies to audiences who wouldn't usually visit the cinema? 
Meanwhile, those who love the cinema are unlikely to reject it in favour of home viewing. I know that I wouldn't. And, who knows, services such as Screening Room could encourage cinemas to work harder in making sure their film experiences are just too good to miss. 
What Do You Think?
What do you think about the concept of simultaneous film distribution?
If you could watch a film at home on the night of its theatrical release, would you still visit the cinema?
I would love to know your thoughts, do leave me a comment in the box below!