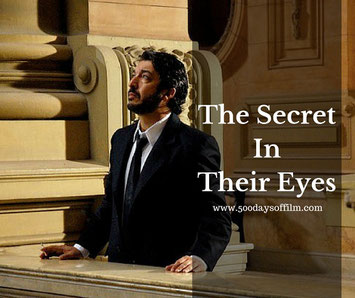 500 Days Of Film Reviews The Secret In Their Eyes And Finds A Tense And Gripping Thriller.
Retired criminal investigator, Benjamin Esposito (Ricardo Darin), is obsessed about the brutal rape and murder of a young woman in 1974. 
He was responsible for investigating this crime and bringing the killer to justice. However, for reasons out of his control, the case was mishandled and the murder unresolved. 
Benjamin knows that justice has not been done. That the victim's husband had such faith in him, makes this knowledge unbearable.
Seeking closure, he decides to write a novel about the case. He visits his old boss, Irene Menendez Hastings (Soledad Villamil), to ask for help and advice. The meeting stirs up old feelings - emotions that refuse to stay buried.
Benjamin wants to move on with his life. However, he cannot move forward without some form of resolution. Until then, he will remain haunted by the past.
Is It Any Good?
The Secret In Their Eyes (or El Secreto De Sus Ojos to give the movie its original title) is an enjoyable, solid thriller. It is tense, atmospheric and gripping. 
The story is told via a series of memory flashbacks and, while flashbacks can often feel jarring, these work extremely well. As Irene and Benjamin remember the murder investigation, so we begin to piece together what happened back in 1974. 
The Secret In Their Eyes features really impressive central performances from both Ricardo Darin and Soledad Villamil.
We are given time to get to know these characters and they are given depth and life. I believed in Irene and Benjamin and in their history. (The story of their relationship, with all of its complexities, could have made for a powerful film on its own.)
As a result, we care about them and want them to find peace and closure. However, the only way for this to happen is if the case is finally solved. Herein lies the tension. Can Benjamin solve the murder after all this time and by memory alone?
Director, Juan Jose Campanella, takes the thriller genre, and our expectation of twists and turns, and injects something new. The film moves in expected and then unexpected ways. At no point did I feel sure of how the story would end.
The Secret In Their Eyes also looks really good and features a stunning tracking shot over a football stadium - one that literally took my breath away.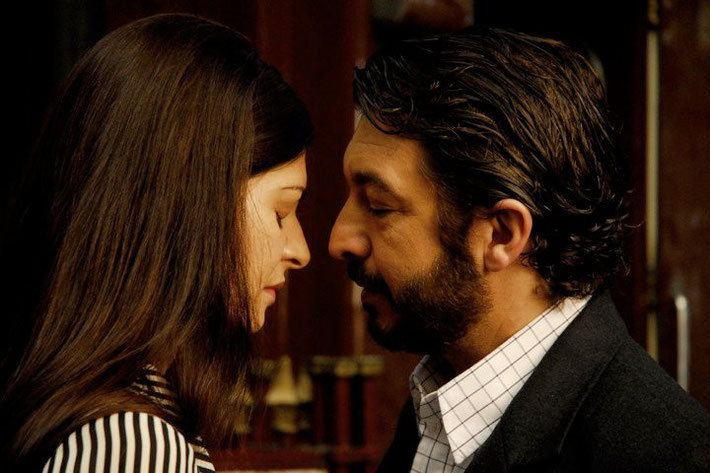 At this point, I should mention that I wasn't blown away by this film. It's solid, but not stunning.
I wonder if my expectations were just too high. Following the release of this movie's American remake (starring Julia Roberts, Nicole Kidman and Chiwetel Ejiofor), I had heard so many great things.
The original is, by all accounts, far superior and it won the 2010 Best Foreign Language Film Oscar. However, while I was intrigued and engaged, the movie won't stay with me in the same way as other award winning foreign language films have (I'm thinking of Amour, A Separation and Ida). 
Despite this, I would still recommend The Secret In Their Eyes. It is a thriller that doesn't disappoint and, let's face it, those don't come along too often.
Random Observations
I no longer have any problem with watching subtitled films (click here to see some of my favourite foreign language movies). However, while watching The Secret In Their Eyes, I did begin to feel frustrated. In a movie where so much can be gleaned from a single look, I didn't want to remove my eyes from the action for a second. 
I was really impressed by the make-up in The Secret In Their Eyes… the characters look convincing in both their younger and older versions. The aging process is often tricky to get right on film and can often look distinctly odd - not so in this film.
Have you seen The Secret In Their  Eyes?
If you have, I would love to know what you thought of this film. Do leave me a comment in the box below!