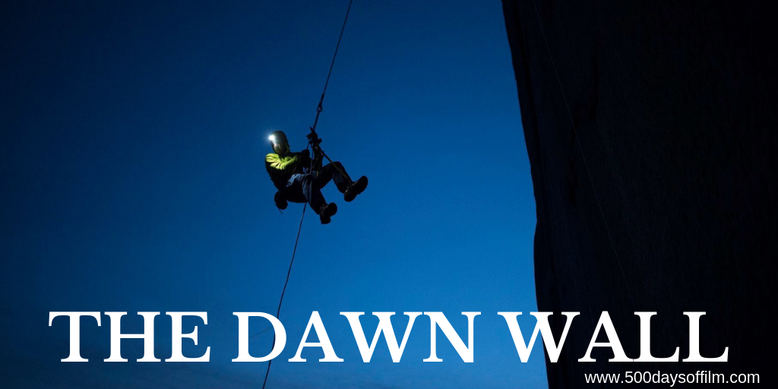 Josh Lowell's fascination with climber, Tommy Caldwell, began in 1989. He was 16 years old and had a climbing lesson from Caldwell's father, Mike, a guide in Estes Park, Colorado. "During a hailstorm we retreated to his family's cabin, and he bragged about his nine year old son Tommy who could do 50 pullups," the director recalls. "A few years later I started entering climbing competitions, and 14 year old Tommy won them all."
By 2003, Lowell was making climbing movies and filmed Caldwell for the first time. He was inspired by Caldwell's humility, his passion for climbing and his optimism. 
"Five years after I first met Tommy, he told me about the Dawn Wall, a theoretical route up the steepest, most daunting section of the 3,000 foot tall El Capitan, in Yosemite National Park," Lowell explains. "He'd spent years re-defining the limits of big wall free climbing on other El Cap routes, but the Dawn Wall represented a quantum leap forward in difficulty."
Together with co-director, Peter Mortimer (who also directed climbing doc, Valley Uprising, with Lowell), Lowell decided to document Caldwell's attempts to free climb the Dawn Wall - a film journey that would last over seven years, culminating in Caldwell's effort to complete the entire climb from bottom to top with his climbing partner, Kevin Jorgeson. 
The Dawn Wall is an incredibly gripping and moving documentary - a film made all the more engaging thanks to Tommy Caldwell's endearing charm. He has led an incredible life (with many ups and downs) and we see how these events have impacted him and driven him to attempt such an astonishing feat.
The documentary is both immersive (thanks to the stunning cinematography from Brett Lowell) and accessible. Lowell takes time to explain the free climbing process (where the climbers use ropes only as protection in case they fall) and we soon understand the varying levels of difficulty inherent in the series of pitches that Caldwell and Jorgeson will need to conquer. 
The level of detailed research that goes into Caldwell's attempt is astonishing. Much like Free Solo's Alex Honnold, he is no devil may care risk taker. Caldwell spends hundreds of hours researching the climb and analysing the pitches (a steep section of a route that requires a rope between two belays). He knows every inch of the rock face, he understands the risks and how to overcome them.
However, it is one thing to plan a climb, it is quite another to move past some of the more challenging pitches. In The Dawn Wall's most emotionally involving scenes, the climb tests Caldwell and Jorgeson's partnership to its absolute limit. 
It was at this stage that I realised just how invested I was in this story. It is no exaggeration to state that I was on the edge of my seat. The Dawn Wall becomes about so much more than a climb - it explores how the two men overcome adversity, face their fears and examines the power and value of friendship. 
Climbing Documentary Recommendations
The Dawn Wall is part of the Climbing sub-genre of Documentary 7.
If you enjoyed this movie, I would also recommend:
Do you have any climbing documentaries that you would like to recommend? If so, do let us know in the comments section below or over on Twitter. You can find me @500DaysOfFilm.