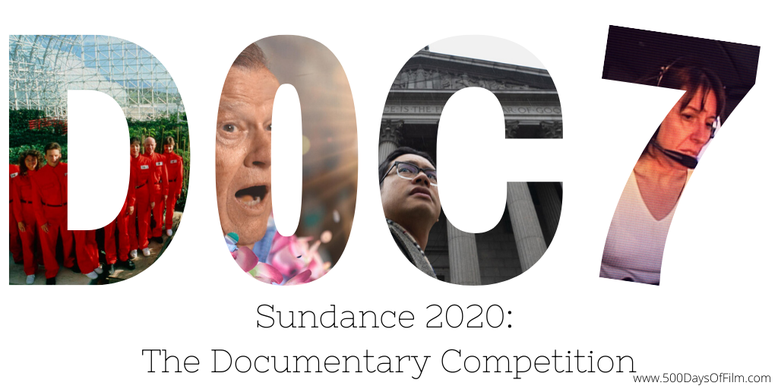 In Park City, Utah the 2020 Sundance Film Festival has opened its doors. From now until the 2nd February a wide variety of films will make their debut. In past years, Sundance has, of course, introduced us to many powerful and thought-provoking documentary films. 
In 2019, for example, One Child Nation won the festival's US Grand Jury Prize: Documentary, American Factory won the Directing Award: US Documentary, Knock Down The House won the Audience Award: U.S. Documentary, a US Documentary Special Jury Award for Cinematography was presented to Midnight Family and a World Cinema Documentary Special Jury Award for No Borders was won by Midnight Traveller.
Meanwhile, the World Cinema Grand Jury Prize: Documentary and the World Cinema Documentary Special Jury Award for Cinematography was given to Honeyland.
Other notable Sundance docs of the past include David France's How To Survive A Plague, Joe Berlinger and Bruce Sinofsky's Brother's Keeper, Werner Herzog's Grizzly Man, James Marsh's Man On Wire, Ross McElwee's Sherman's March and Jennie Livingston's Paris Is Burning.
These films all feel so familiar to us now and this is what is so exciting about the 2020 Sundance documentary line-up. What non-fiction films will become our favourites? What docs will leaving a lasting impression?
I can't wait to find out. Let's take a look at the documentaries that are taking part in this year's Sundance Film Festival Documentary Competition.
A Thousand Cuts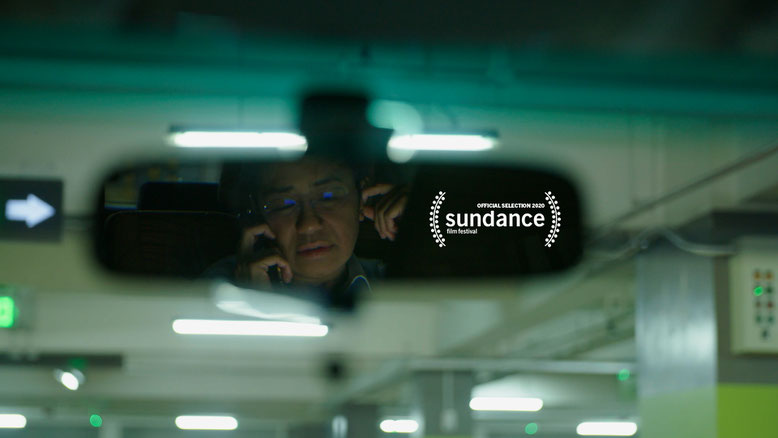 Director: Ramona S. Diaz
Length: 110mins
Sundance Synopsis: 
In 2016, outsider candidate Rodrigo Duterte upset the political establishment in the Philippines by winning the presidency and promising vengeance and violence. Within hours of taking office, bodies piled up in the streets. Rappler, the country's top online news site, investigated the murders and revealed a government-sanctioned drug war targeting poor addicts instead of lucrative dealers. In an attempt to suppress independent reporting, Duterte unleashed a powerful disinformation campaign that spread like wildfire throughout social media.
Filmmaker Ramona S. Diaz follows key players from two sides of an increasingly dangerous war between press and government. Representing the journalists is fearless Rappler chief executive, Maria Ressa, who, despite arrests and harassment, continues to publish articles holding a lawless regime accountable. 
On the other side, influencers such as pop-star-turned-government-secretary, Mocha Uson, start incendiary social media movements and General Ronald "Bato" Dela Rosa spearheads a public execution campaign against addicts. 
As each side digs in, we become witness to an epic and ongoing fight for the integrity of human life and truth itself.
Be Water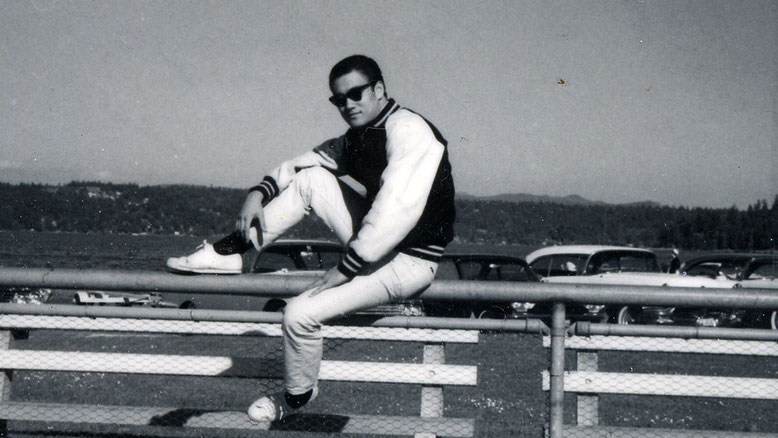 Director: Bao Nguyen
Length: 104mins
Sundance Synopsis:
In 1971, before his superstardom, Bruce Lee returned to Hong Kong to get the opportunities to be a lead actor that eluded him in America. In the two years before his untimely death, Lee completed four films, which changed the history of film and made him a household name. Through rare archival footage, memories of family and friends, and his own words, the story of that time and Lee's prior experiences are told with an intimacy and immediacy that have infrequently been used in earlier tellings of his legend.
Growing up and living between the West and the East, Lee was ahead of his time in thinking about the transnational audience. He experienced the racist reaction of an American film industry inundated by a subservient and menacing image of Asian people - and learned he'd have to tell his own stories to escape it. 
Bloody Nose, Empty Pockets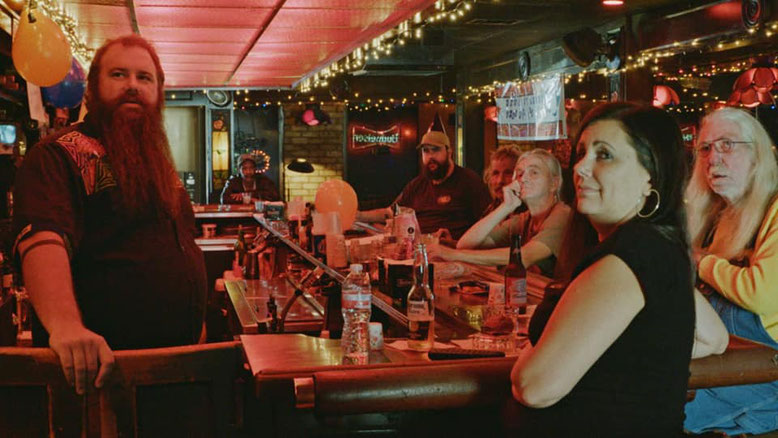 Directors: Bill Ross and Turner Ross
Length: 98mins
Sundance Synopsis:
In the shadows of the bright lights of Las Vegas, it's last call for a beloved dive bar known as the Roaring 20s. Its regulars, a cross section of American life, form a community that is tight-knit yet forged in happenstance, teetering between dignity and debauchery, reckoning with the past as they face an uncertain future. 
That's the premise, at least; the reality is as unreal as the world they're escaping from. Bloody Nose, Empty Pockets is a mosaic of disparate lives adrift in a failed society - disillusioned and reeling, singing while their ship goes down.
Boys State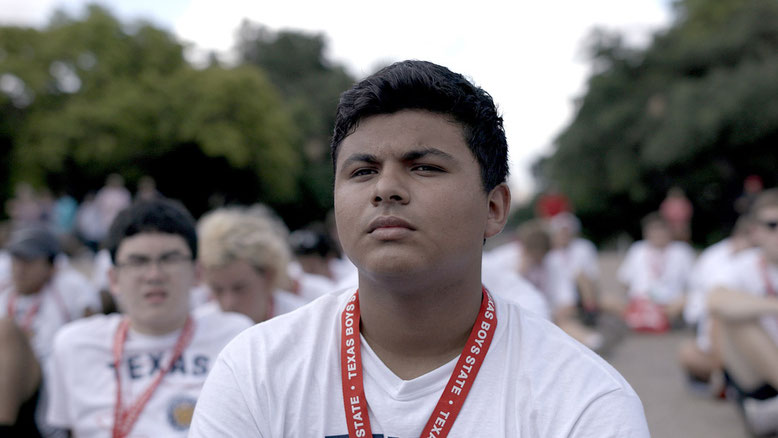 Directors: Jesse Moss and Amanda McBaine
Length: 109mins
Sundance Synopsis:
Boys State is a political coming-of-age story, examining the health of American democracy through an unusual experiment: a thousand 17-year-old boys from across the state of Texas gather together to build a representative government from the ground up. 
High-minded ideals collide with low-down dirty tricks as four boys of diverse backgrounds and political views navigate the challenges of organising political parties, shaping consensus and campaigning for the highest office at Texas Boys State - governor.
Documenting impeachment threats, dramatic debates, underdog victories and even nefarious internet memes, filmmakers Jesse Moss and Amanda McBaine chart the dramatic twists and turns of these intersecting stories to reveal profound truths about our political choices and civic obligations and to remind us, ultimately, that democracy is not a spectator sport. 
Coded Bias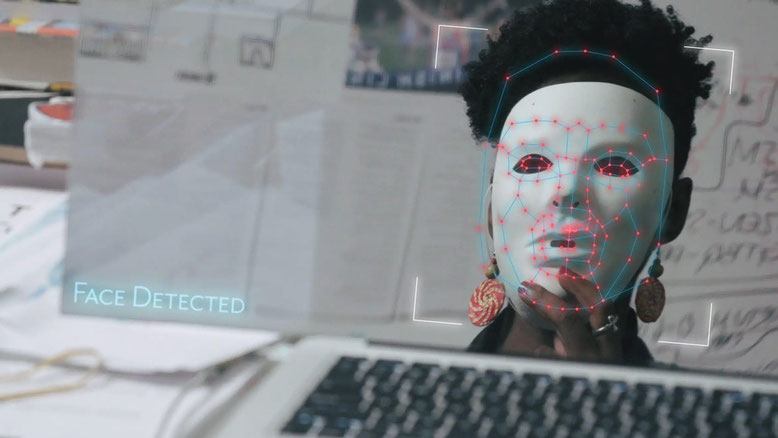 Director: Shalini Kantayya
Length: 90mins
Sundance Synopsis:
Modern society sits at the intersection of two crucial questions: What does it mean when artificial intelligence (AI) increasingly governs our liberties? And what are the consequences for the people AI is biased against? 
When MIT Media Lab researcher Joy Buolamwini discovers that most facial-recognition software does not accurately identify darker-skinned faces and the faces of women, she delves into an investigation of widespread bias in algorithms. As it turns out, AI is not neutral, and women are leading the charge to ensure our civil rights are protected.
Crip Camp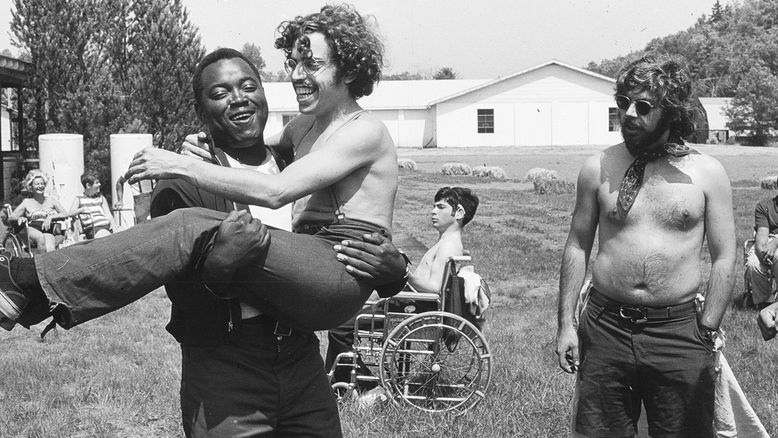 Directors: Nicole Newnham and Jim LeBrecht
Length: 102mins
Sundance Synopsis:
No one at Camp Jened could have imagined that those summers in the woods together would be the beginnings of a revolution. Just down the road from Woodstock, Camp Jened was a camp for disabled teens. Directors Nicole Newnham and Jim LeBrecht (a former Jened camper himself) deliver a rousing film about a group of campers turned activists who shaped the future of the disability-rights movement and changed accessibility legislation for everyone.
Dick Johnson Is Dead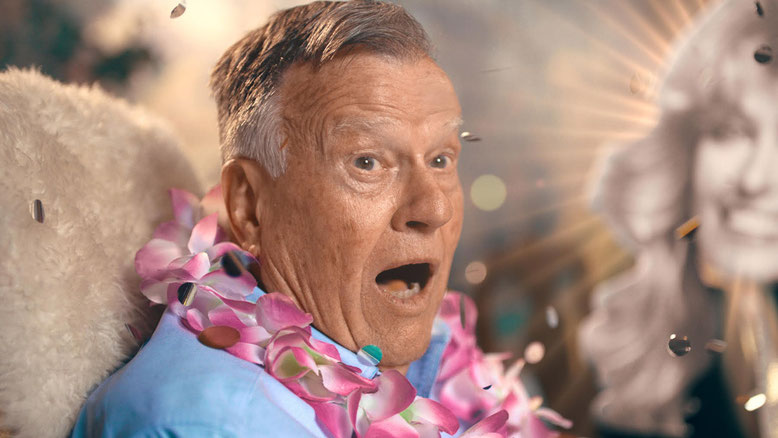 Director: Kirsten Johnson
Length: 89mins
Sundance Synopsis:
What if you could make your loved ones live forever? Dick Johnson Is Dead is Kirsten Johnson's delirious and desperate attempt to keep her aging father alive. In this effort she turns to the magic of cinema to kill him, resurrect him and celebrate his last years on earth.
Toggling between observational documentary and fictional fantasy, longtime cinematographer Kirsten Johnson peels back layers of moviemaking as she and her father share a quest to face his death together.
Their challenge is heightened by the erosive effect of dementia, which menaces Dick Johnson (both the person and the movie), but will not deter their commitment to explore the unlikely ways in which we might love and know each other all the way to the end.
Feels Good Man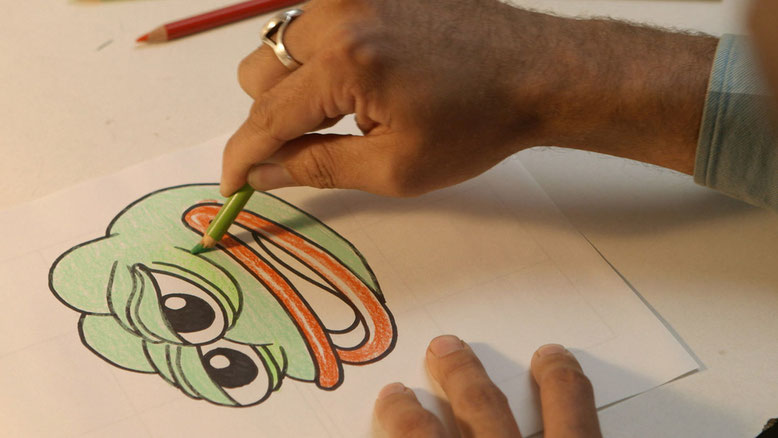 Director: Arthur Jones
Length: 92mins
Sundance Synopsis:
When Matt Furie first created Pepe the Frog, a character in his indie comic Boy's Club, he was an easygoing San Francisco artist and Pepe was a chill frog dude. Through a series of unforeseen events and bizarre connections driven by the internet, Pepe came to be a symbol of hate for the far right. How that exactly happened is a wild journey into the heart of online life today and the memeification of our shared collective culture, where the meanings of images change moment to moment and cannot be controlled even by their creators.
Furie decides to fight to take back Pepe from the dark forces that have turned him from a silly comic-book character into their own symbol. But is it already too late?
Mucho Mucho Amor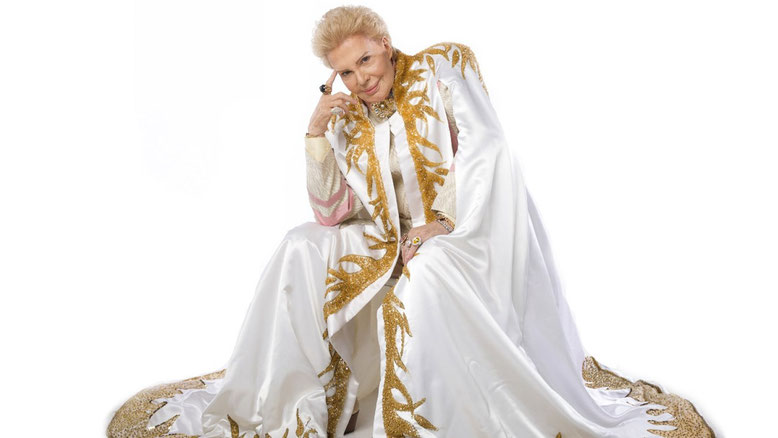 Directors: Cristina Costantini and Kareem Tabsch
Length: 96mins:
Sundance Synopsis:
Extravagant Puerto Rican astrologer, psychic, and gender nonconforming legend Walter Mercado charmed the world for over 30 years with his televised horoscopes. Equal parts Oprah, Liberace, and Mr Rogers, Walter was a celebrated daily part of Latin culture - until one day in 2007 when he mysteriously disappeared. Over a decade later, the filmmakers find Walter and invite us into his home and interior world as he prepares to restore his legacy in the public eye.
Spaceship Earth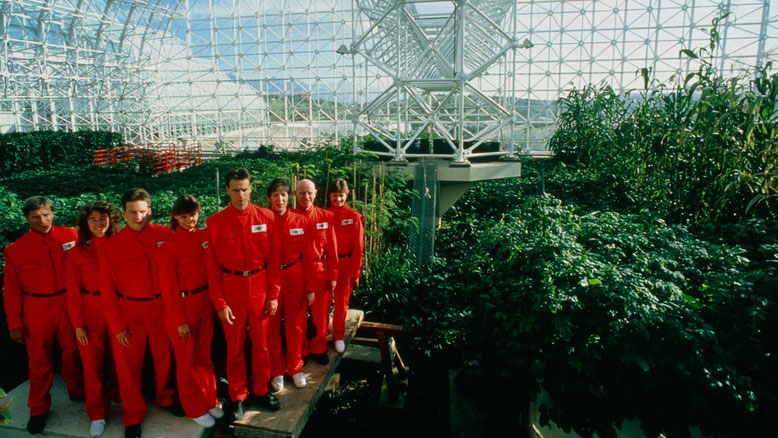 Director: Matt Wolf
Length: 116mins
Sundance Synopsis: 
In 1991, eight capable men and women were sealed into Biosphere 2, an airtight terrarium in the Arizona desert containing a miniature replica of Earth's environment. Funded by a Texas oil tycoon hoping to acquire licensable technologies for space colonisation, the mission of Biosphere 2 was to maintain an isolated, sustainable environment for two years. It was a mission that became a dystopian simulation of ecological crisis, after which a corporate consultant took over the venture - and disappeared the data.
The investors designed Biosphere 2 to generate a lot of press, but little was revealed about the people who created it. Using archive material and present-day interviews with surviving Biospherians, director Matt Wolf brings us this spirited documentary that follows the gregarious and visionary countercultural collective over half of a century, as they conducted experiments around the globe leading up to Biosphere 2.
The Cost Of Silence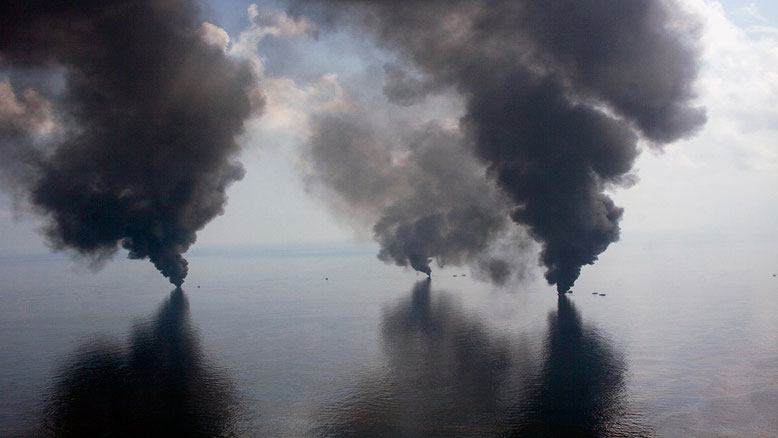 Director: Mark Manning
Length: 84mins
Sundance Synopsis:
On April 20, 2010, a deadly explosion on BP's Deepwater Horizon offshore drilling unit resulted in the largest environmental disaster in American history. To clean up the estimated 130 million gallons of oil that spilled into the Gulf of Mexico over 87 days, chemical dispersants were used in unprecedented quantities, and the public was assured that they were safe. Almost immediately, local residents and workers began to develop health problems. Nearly a decade later, they are still suffering the consequences, with no one held accountable.
The Fight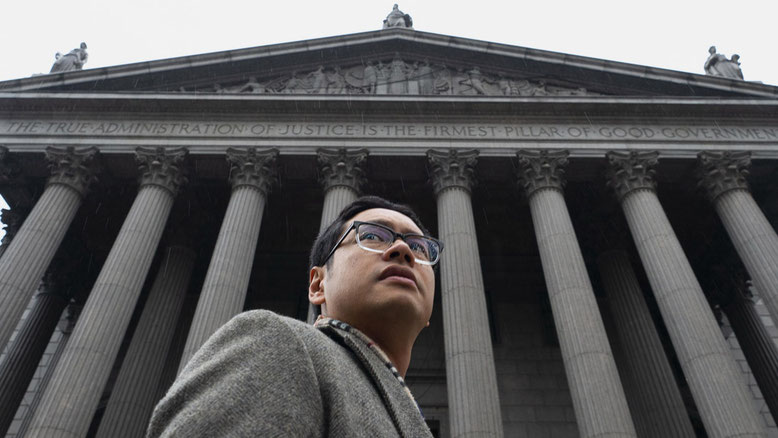 Directors: Elyse Steinberg, Josh Kriegman and Eli Despres
Length: 96mins
Sundance Synopsis:
Seven days after President Trump's inauguration, the country's airports and courthouses were clogged with protesters fighting to protect immigrants facing deportation due to the administration's "Muslim ban" policy. It was to be the opening salvo of a relentless attack on civil liberties - and a tsunami of lawsuits waged against the Trump administration.
What must it be like to be an ACLU lawyer in this day and age?
The Fight is an inspiring, emotional insider look at how these important battles are fought and the legal gladiators on the front lines fighting them. Directors Elyse Steinberg, Josh Kriegman and Eli Despres capture the rollercoaster ride of the thrill and defeat in these deeply human battles. 
Time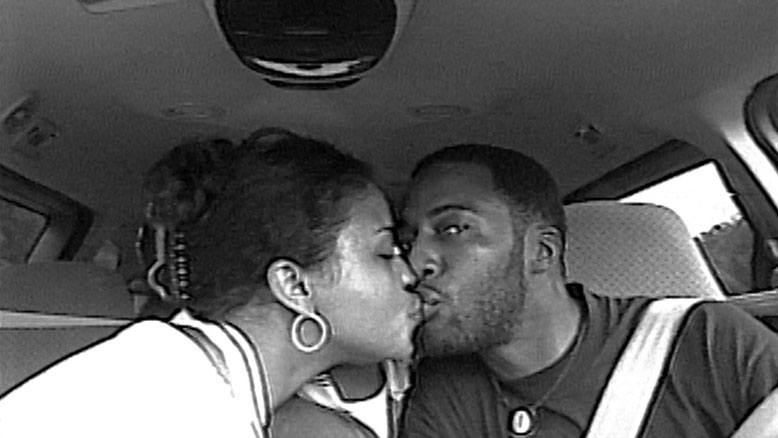 Director: Garrett Bradley
Length: 81mins
Sundance Synopsis:
Fox Rich is an entrepreneur, author and mother of six who has spent the last 21 years fighting for the release of her husband, Rob, who is serving a 60-year sentence for an offense they both committed.
She is assured and committed to sharing their story. When their sons speak about growing up without their father, they do so with a softer vulnerability than Fox can concede to. But home-video diaries she records for Rob offer unfettered glimpses into years of longing, pain, and hopeful anticipation of reuniting.
Us Kids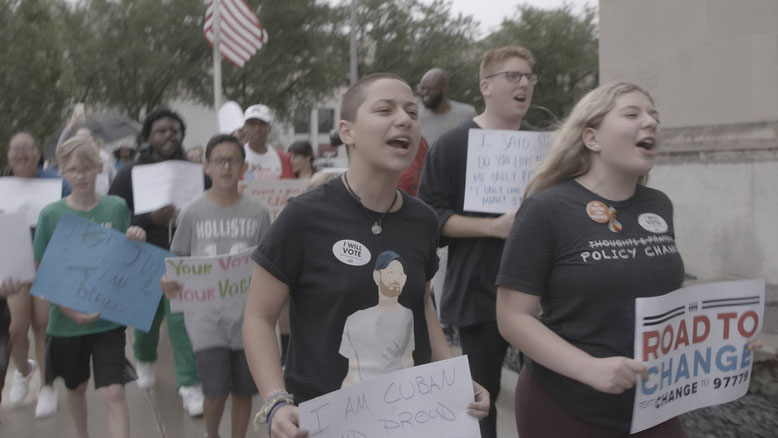 Director: Kim A. Snyder
Length: 98mins
Sundance Synopsis:
After a mass shooting at Marjory Stoneman Douglas High School claims 17 lives, a number of students rally themselves around the tragedy as an opportunity to speak out against the national gun-violence epidemic. As their adrenaline propels a dive into full-on activism, their movement catalyzes, and students impacted by gun violence nationwide join in, giving voice to a generation of traumatized but determined youth.
Welcome to Chechnya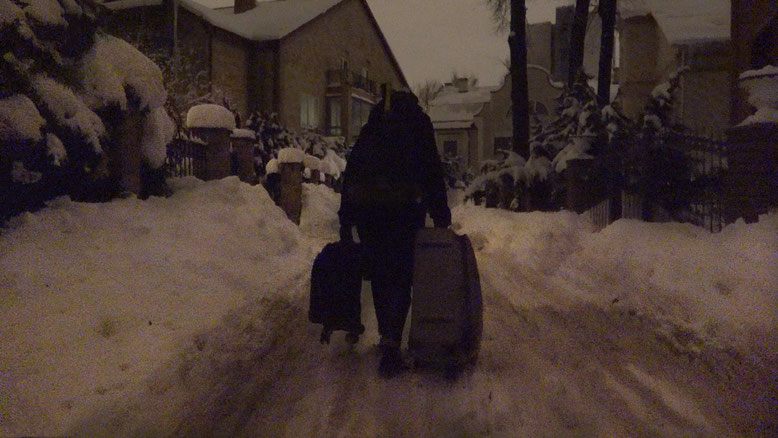 Director: David France
Length: 107mins
Sundance Synopsis:
Welcome to Chechnya shadows a group of activists who risk unimaginable peril to confront the ongoing anti-LGBTQ+ pogrom raging in the repressive and closed Russian republic. Since 2016, Chechnya's tyrannical leader, Ramzan Kadyrov, has waged a depraved operation to "cleanse the blood" of LGBTQ+ Chechens, overseeing a government-directed campaign to detain, torture, and execute them. With no help from the Kremlin and only faint global condemnation of the violence, a vast and secretive network of activists takes matters into its own hands.
Whirlybird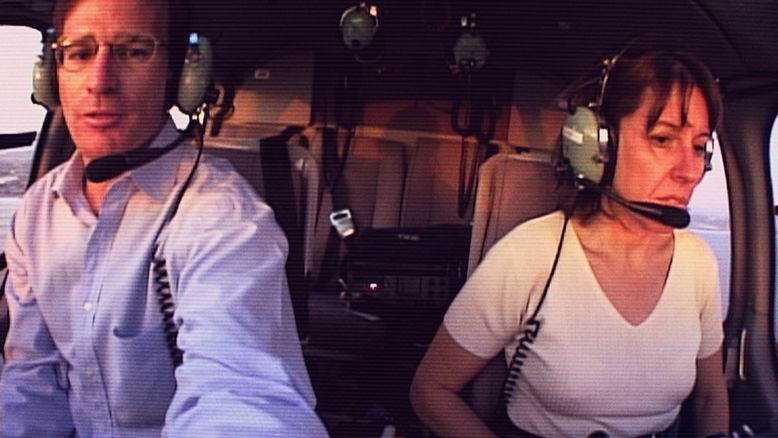 Director: Matt Yoka
Length: 103mins
Sundance Synopsis:
Flying high above Los Angeles in a whirling news helicopter, Marika Gerrard and Zoey Tur (known then as Bob) captured some of the city's most epic breaking news stories. The two recount the salacious details of their career as a husband-and-wife journalist team doing whatever it took to catch an unfolding story. Their camera captured the extreme adrenaline of the culture of live news and, as a result, the strain it took on their relationship- and, ultimately, a major life transition for Zoey.
A wholly unique take on the story of Los Angeles told through stunning aerial footage and remarkable home videos, Whirlybird reframes many of the city's pivotal moments of the 1990s, including the O. J. Simpson pursuit and the 1992 riots.
Over To You...
What do you think of this list of Sundance Film Festival documentaries? Are any on your must-watch list?
For me, I am so excited that we have a new Kirsten Johnson doc to watch. Her previous film, Cameraperson, is superb... indeed, it is my favourite documentary of the last decade.
Meanwhile, after loving Recorder: The Marion Stokes Project, I am so looking forward to Matt Wolf's new doc, Spaceship Earth. In addition, Boys State, The Fight and Whirlybird all look amazing.
Seriously, who am I kidding? They all look brilliant. This is a fantastic collection of documentaries. 2020 is shaping up very well indeed!
Let me know your thoughts in the comments section below or over on Twitter. You can find me @500DaysOfFilm.