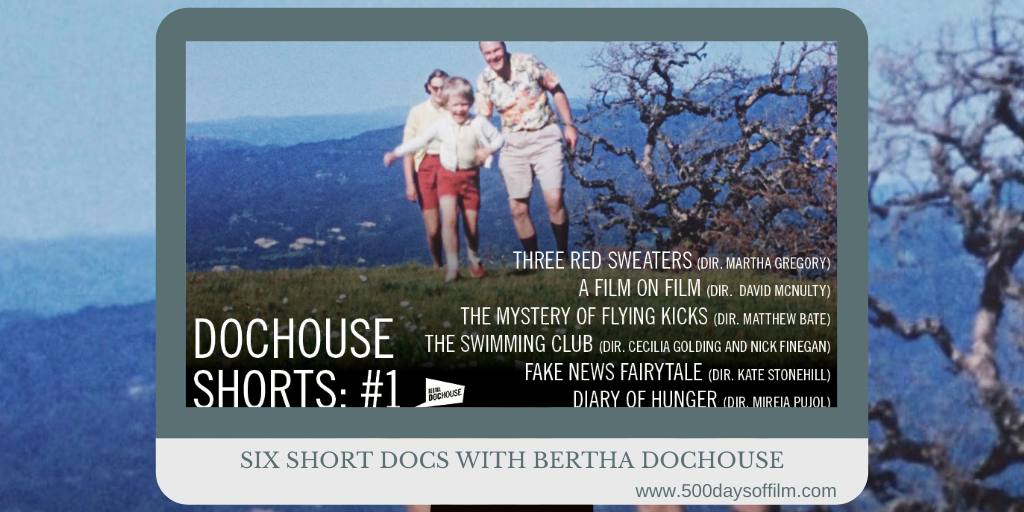 Have I told you lately how much I love documentary shorts? I really hope that I have because I truly cannot get enough of these (all too often underseen and underappreciated) films. 
As a result, I was excited to attend Bertha Dochouse's recent online event: Dochouse Shorts #1. In case you and Bertha Dochouse are not yet acquainted, this is a London based cinema (located in the Curzon Bloomsbury) dedicated solely to documentary film.
During the global pandemic, Bertha Dochouse has organised a number of online documentary screenings - from Three Identical Strangers to Hail Satan?. The idea is to offer doc addicts the communal experience of cinema at home. What's more, the events often include fascinating post doc Q&As.
I enjoyed all of the six films featured in Dochouse Shorts #1. All offer fascinating, thought provoking and moving insights into our complex and imperfect world. Do seek them out if you can, they are well worth your time.
6 Short Docs From Bertha Dochouse
THREE RED SWEATERS 
Dir. Martha Gregory / UK / 10 mins 
Three Red Sweaters gripped me from its very opening seconds. Martha Gregory's documentary explores memory and looks at how we document our lives via photographs and film. How has the age of camera phones and cloud storage impacted the power of images? 
Gregory uses her own family as a framework to examine memory - we hear recorded conversations with her grandfather and watch his incredible archive of 16mm film. As a result, Three Red Sweaters is an intimate and deeply poignant experience.
A FILM ON FILM 
Dir. David McNulty / UK / 6 mins 
Shot on super 8mm in black and white, A Film On Film is a wonderful portrait of artist and photographer, Selina Mayer.
It is fascinating to hear Mayer talk about her process and mesmerising to watch her at work. Mayer captures stunning photographs of the naked body. In the film she questions why society sexualises these images - this is in no way her intention.
Meanwhile, like with Three Red Sweaters, David McNulty's documentary explores the power and value of analogue film. Mayer explains that analogue enforces restraint and makes her consider every frame. This process may not be quicker, cheaper or easier… but it gives her vital space to create new ideas. 
THE MYSTERY OF FLYING KICKS 
Dir. Matthew Bate / Aus / 14 mins
Matthew Bate's documentary attempts to solve a global mystery. Why do people tie trainers/sneakers together and throw them over power lines? 
Using a dedicated hotline, Bate searched for answers. He then made his film entirely from donated photographs, phoned-in theories, video, vlogs and animation from people around the world. 
The Mystery Of Flying Kicks takes us on a fascinating journey through theories that are at once charming and also devastating.
---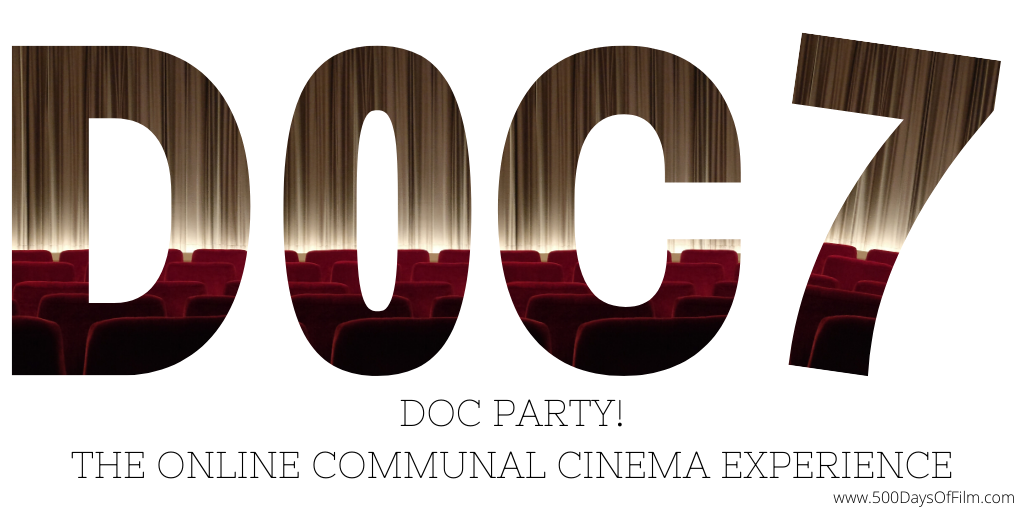 ---
THE SWIMMING CLUB 
Co-Dir. Cecilia Golding & Co-Dir. Nick Finegan / UK / 9 mins 
The Swimming Club introduces us to a UK-based transgender swimming club. Beautifully filmed and featuring the moving accounts of a number of the club's members, Cecilia Golding and Nick Finegan's film is a joy.
In under ten minutes, we appreciate the power and importance of this community. It offers sanctuary in a world where safe spaces for trans people can be few and far between. In the pool, club members have the freedom to be themselves - and it is wonderful to hear their stories.  
FAKE NEWS FAIRYTALE 
Dir. Kate Stonehill / UK / 14 mins 
Fake News Fairytale is an entertaining and thought provoking investigation into the fake news stories that have published online by teenagers in Veles, Macedonia. Kate Stonehill's film plays with fact and fiction as it explores the impact of these lucrative stories, which generated thousands of hits on social media and may well have influenced the 2016 US presidential election.
DIARY OF HUNGER 
Dir. Mireia Pujol / Spain / 2014 / 15 mins 
The Spanish enclave of Melilla in Morocco is one of the most popular places from which migrants leave Africa to make a dangerous crossing to Europe. Diary Of Hunger captures the devastating reality of this journey. 
Filmed in black and white, we see the physical and emotional scars of this crossing. Migrants recount their experiences and ask us for help. They have all suffered on their journey and it is heartbreaking - and yet so important - to watch.
Over To You...
If you enjoy documentary shorts, I would recommend all of these films. My favourites were Three Red Sweaters and The Swimming Club - but all are well worth your time.
Meanwhile, I cannot wait for Bertha Dochouse's next short doc selection. If you would like to be among the first to know about the next event, I would suggest that you sign up to their newsletter. You can find all the details by clicking here. 
Meanwhile, if you would like more documentary short recommendations, just click the images below!