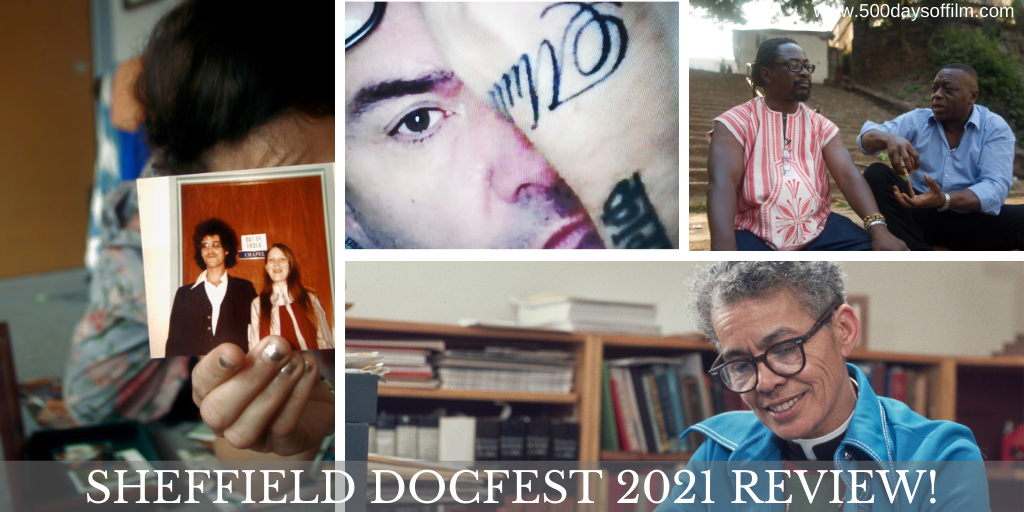 Sheffield DocFest 2021 has come to an end and I am feeling bereft.
What a festival this was -  a hybrid of cinema-based and online documentary screenings and events featuring 55 world premieres, 22 international premieres and 15 European premieres. My only complaint? So many brilliant documentaries and I just didn't have enough time to watch them all!
I gave it a good shot though. Over the course of the festival - which ran from 4th-13th June - I watched 30 films (short and feature-length). These docs made me think and they made me laugh, they inspired me and moved me to tears, they shocked me and they made me want to dance.
I would highly recommend all of the films listed below (many have some fantastic Q&As too). There were, of course, many more brilliant documentaries that I didn't have time to watch (I will promise to try harder next time). Congratulations and thank you Sheffield DocFest team!
DocFest - Feature Documentaries
Summer Of Soul
Ahmir 'Questlove' Thompson's debut film, Summer of Soul (...Or When The Revolution Could Not Be Televised), is an absolute joy. It tells the story of The Harlem Cultural Festival, which took place in Mount Morris Park (now Marcus Garvey Park), just 100 miles south of Woodstock.
The event celebrated Black history, culture and fashion. The festival was filmed but after that summer (unbelievably) the footage was never seen and largely forgotten. Until now. Summer Of Soul features a wonderous treasure trove of never-before-seen concert performances from the likes of Stevie Wonder, Nina Simone, Sly & the Family Stone, Gladys Knight & the Pips, Ray Baretto, Mavis Staples and more.
I dare you to remain seated, much less still while watching these incredibly talented musicians. Summer Of Soul is full of energy - reminding us of the power of communal experience. Indeed, Thompson and his editor, Joshua L. Pearson, take care to include as much footage of the festival's crowd (The Harlem Cultural Festival had over 300,000 attendees) as the performers themselves. This documentary is not just about a festival - it is also about the power of music.
Charm Circle
One of my absolute favourite films of DocFest, Charm Circle is a cinéma vérité portrait of a dysfunctional New York family. Their family home is in Charm Circle in Queens, New York - in a house that is the definition of chaos.
After uncovering a host of home videos documenting the moments of love, laughter and musical expression that punctuated an otherwise tumultuous upbringing, filmmaker Nira Burstein returned to her childhood home to find out whether she and her two sisters could reconnect with her parents, Yuri and Raya. 
Adding to the tension is Burstein's younger sister Adina's forthcoming polyamorous wedding. Yuri's reaction to what should be a joyous event, threatens to destroy what is left of the family's bond.   
Charm Circle is an incredibly intimate, honest and moving film. Watching, I think I experienced every possible emotion. I laughed, I cried, I felt concerned. Burstein's first feature is an absolute gem.  
Charm Circle was the winner of the 2021 DocFest Audience Award. Meanwhile, Burstein's film also received a special mention in DocFest's First Feature competition. 
My Name Is Pauli Murray
I often scribble notes when I watch documentaries (particularly if I plan to write about them). My Name Is Pauli Murray took up the most pages of any film at DocFest. Betsy West and Julie Cohen (the directors of RBG) introduce us to an incredibly influential figure who was ahead of their time.
As West and Cohen's film moves through Murray's fascinating life story, I wondered... why didn't I know more about Pauli Murray? Why don't we all know more about Pauli Murray? Thanks to this insightful and comprehensive I, for one, will not forget their name.
Pauli Murray was a pioneering Black attorney, activist, priest, poet and memoirist who wrestled with gender identity and shaped landmark litigation - and consciousness - around race and gender equity, and fought heavily in the battle for social justice. 
Told mainly using Murray's own words, West and Cohen's wonderful portrait reveals Pauli Murray and explores the lasting impact of their work. A must-watch.
9/11: One Day In America
I watched three documentaries about 9/11 and its impactat DocFest. It feels incredible that we are (as I write) nearing the 20th anniversary of the terrorist attacks.
Daniel Bogado's series 9/11: One Day in America is a powerful record of what happened that day. Produced in collaboration with the 9/11 Memorial Museum and Nat Geo, the series uses devastating archival footage - some of which has never been seen before - and new, original interviews with eyewitnesses who have now had almost two decades to reflect on the events that they experienced. 
I watched the first episode of this series at DocFest. It begins with on-screen text telling us that what follows will show "the life and death events of 9/11". This trigger warning exists for good reason. 9/11: One Day In America is a tough and extremely upsetting watch. 20 years on, the loss of life that day remains unbearable and impossible to comprehend. 
However, as one firefighter recalls, amid the devastation there were also many signs of hope. 
I am very much looking forward to watching more episodes of this series. 
A Pandemic Poem: Where Did The World Go?
To be honest, I am wary of films about Covid 19. I just don't feel willing or ready (although I would recommend 76 Days and loved Rob Savage's horror gem, Host). As a result, I was unsure just what to expect from Brian Hill's documentary, A Pandemic Poem: Where Did The World Go?
I needn't have worried.   
This timely and emotional film features the pandemic experiences of a number of people from across the UK. Their powerful stories are accompanied by archive footage, musical sequences and contemporary dance. Guided by the poems of Simon Armitage, this is a moving record of a devastating year.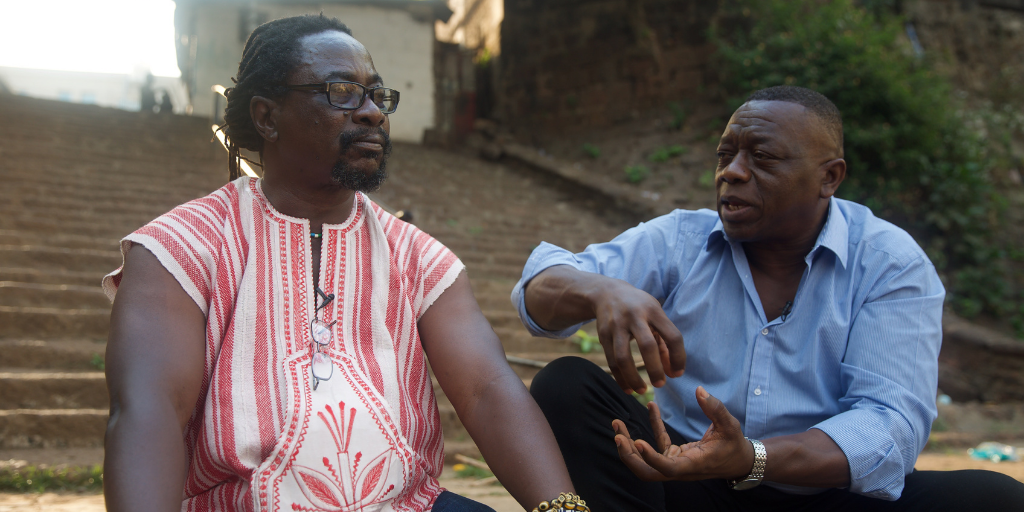 Sing, Freetown
Clive Patterson's documentary, Sing, Freetown, was one of my finds of DocFest. The film follows journalist, Sorious Samura, who travels from his home in London to the place where he was raised - Sierra Leone. Samura wants to go on an adventure and challenge the prevailing narrative about the country - one that has primarily focused on war, corruption and disease. 
Samura decides to create a major new inspirational play to remind people of Sierra Leone's incredible history (it has been called the Athens of West Africa) and restore a sense of national pride. 
He turns to his best friend and mentor, Charlie Haffner, a playwright from Sierra Leone, for help. Theirs is a charming friendship and together they embark upon a journey around the country to conduct research. "I just hope everything goes smoothly," Samura says.
However, things do not always work out as planned and, during the course of the film, their friendship is tested as the Sierra Leone teeters on the brink of civil unrest. 
All Light, Everywhere
All Light, Everywhere is a thought provoking, poetic and often unsettling film about the act of seeing in the context of cameras, weapons, policing and justice.
Theo Anthony's visually striking documentary really crept up on me. At the beginning (after a few rather squeamish moments looking at the optical nerve at the back of an eye), I was interested in its themes. By the end of the film, my head was spinning. For days I just couldn't stop thinking about how we use cameras... and their limitations. How any camera can be used as a weapon (and often is). I couldn't stop thinking about observation, perspective and surveillance.
All Light Everywhere has been described as a documentary essay and with good reason. It explores the history of cameras, of how we look at the world.  However, this is far from a dry "educational" film. There are startling moments of humour and humanity and scenes full of energy and life. 
In The Shadow Of 9/11
Dan Reed's In The Shadow Of 9/11 has an incredible story to tell. After 9/11, the FBI changed from being a reactive agency to performing a more preventative role. Agents were tasked with stopping future attacks, addressing the significant gaps in intelligence and developing human sources of information.
As former FBI agent, Anthony Velazquez explains, the 9/11 terrorists did not use bombs, they used "box cutters and complacency. We got sucker punched". As a result, every lead - no matter how unlikely - had to be investigated. When Narseal Batiste and his group of friends / colleagues / followers came to Velazquez's attention, he largely dismissed their threat potential. However, post 9/11, everything had to be followed up - nothing could fall through the cracks again.
The investigation that followed has to be seen to be believed. With access to many of the main players, Reed examines how Batiste and his group ended up being accused of plotting mass murder with Al Qaeda. 
Surviving 9/11
Surviving 9/11 is a powerful and deeply personal look at the impact of the terrorist attacks. Arthur Cary's film features intimate stories about the day from survivors, first reponders and those who lost loved ones. 
Cary takes us through the shocking and devastating events of the day - focusing on the Twin Towers, the Pentagon and on United Flight 93. As familiar as we are with the images, they never fails to horrify. Thankfully Carey and his editor, Joby Gee, are sensitive in their use of this footage and, as a result, Surviving 9/11 avoids feeling exploitative.
The documentary examines, almost 20 years, the legacy of the day, focusing on the impact of trauma and survivor's guilt and how people have coped with the overwhelming loss of life. There is, Carey reminds us, a big difference between moving forward and moving on. 
My Dear Spies
In contemporary Paris, we watch as filmmaker, Vladimir Léon, brings an old suitcase to his brother, Pierre. The suitcase belonged to their mother. Two years after her death Vladimir hasn't dared to open it... let alone explore its contents.
Inside the suitcase, the brothers find documents connecting their Russian grandparents, Lily and Constantin, with the Soviet secret services working in Paris before the Second World War. Inspired by the mysteries within their family, they decide to investigate further and make their way from Paris to Russia.
The journey is fascinating - full of lost history and memories. It is also incredibly entertaining to watch as the brothers chat, sing and drink (lots of) vodka - a combination that leads to one of my favourite dance scenes in non-fiction cinema.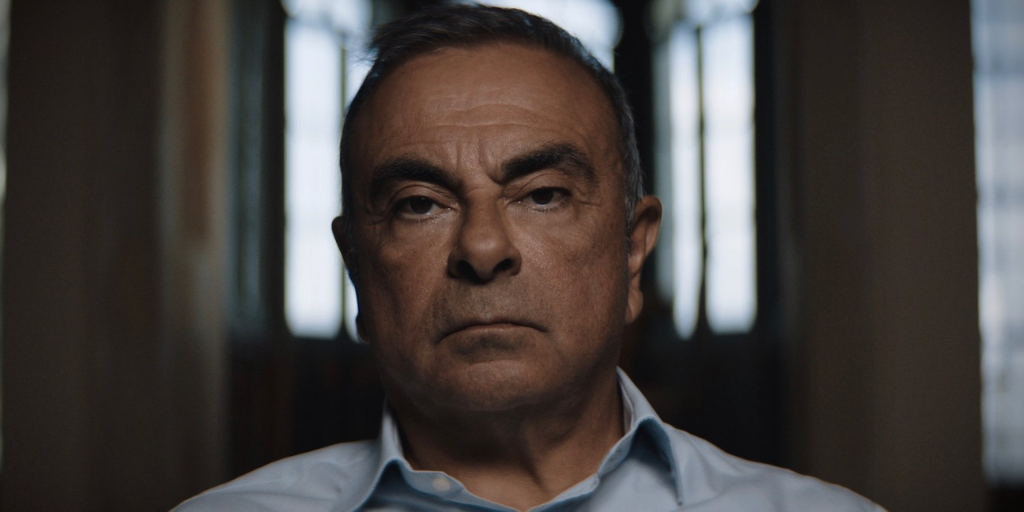 The Last Flight
Another gripping DocFest film, The Last Flight tells the story of Carlos Ghosn, the former CEO of the Renault-Nissan Alliance, who, after being charged with financial crimes, stunned the world with his escape from Japan to Lebanon. 
With remarkable access to Ghosn, his wife Carole, his former colleagues and several key figures involved in Japan's criminal justice system, Nick Green's documentary examines what triggered Ghosn's spectacular downfall from industry leader to international fugitive. Rather than focusing all of its attention on the escape itself, the film questions if there is any truth to Ghosn's claims of a corporate conspiracy. 
It is a fascinating (and, of course, evolving story). While Ghosn dominates, Green also explores the people who became "collateral damage" in his escape. 
The Return: Life After ISIS
Shamima Begum and Hoda Muthana attracted the attention of the world's media when they travelled from their home countries - in the UK and the US - as teenagers and joined ISIS. Now, they want to return to their home.
Alba Sotorra's thought-provoking film takes us to the camp where Begum, Muthana and a shocking number of women and children live in extremely difficult conditions. At the camp, Sevinaz, a young Kurdish woman who has lost family to ISIS, invites the women to write letters to their former selves and tell their stories.
If ever you have felt unmoved by their experiences, The Return is here to challenge your opinions. Their stories are devastating and all express profound regret that they ever decided to join ISIS. Powerfully, the terrorist group is described as a cult in the film - brainwashing and manipulating potential members until they are trapped, perhaps forever.  
Do we feel more sympathetic towards cult victims? I think so. While these women are guilty of making outrageous and deeply offensive statements, none stands charged with carrying out actual acts of terrorism. Nonetheless, you sense that all would happily face the consequences of their decisions if they were allowed to return home. 
However, it is hard to watch Sortorra's film and not feel like they have been punished enough. Shamima Begum reveals that, one after another, all three of her children have died. She was a child herself - just 15 years old - when she left the UK and she has endured horrors. 
The world, it seems, does not know what to do with these women (even though it is clear that they would be the most effective deterrent against future terrorism recruitment). Their home countries refuse to allow them to return and so they stay in nightmarish limbo - no day in court, no rehabilitation. What are the children growing up in these camps to conclude? Do we still feel like the good guys here?
Gorbachev. Heaven
In a secluded estate on the outskirts of Moscow, Mikhail Gorbachev watches news footage about his legacy - about how he changed the course of history forever. Later, as he sits down for a meal, he prepares to talk to director, Vitaly Mansky, about his life. "You can name our conversation 'A Dialogue With A Weirdo'," he laughs.
So begins a series of frank and sometimes challenging conversations. Mansky encourages Gorbachev to talk about the highs and lows of his life and political career. It is clear that the questions are often exhausting - particularly as Gorbachev is suffering from significant health issues. However, this adds a sense of urgency - Gorbachev understands that time might be running out to tell his story. 
The documentary is a fascinating tour through some incredible moments in recent history. Gorbachev reveals many powerful details about his experiences. What is, perhaps, more surprising is his poetic and romantic side. He recites poetry and sings songs. When asked about the meaning of life, Gorbachev pauses and then says "being in love and being loved".
Gunda
I had seen Gunda before Sheffield DocFest but it was a joy to watch again. Viktor Kossakovsky's film observes the daily life of a mother sow (the eponymous Gunda), her piglets, two ingenious cows and a scene-stealing, one-legged chicken. Shot in black and white (with wonderful use of light and shadow) and featuring an incredibly immersive "natural" soundscape, this is one of the most powerful and impressive documentaries of the year.
I use the term "experience" deliberately as Gunda does not follow the traditional template of many non fiction films. There is no narration and no on screen text. There are no talking heads. There is only Kossakovsky's camera and the animals who wander in and out of the frame.
The piglets are, of course, adorable and in no time we are invested in their survival. They seem impossibly small and vulnerable next to their mother. Gunda's one legged chicken and collection of cows are, perhaps, a harder sell. 
However, there is magic in Kossakovsky's lens. By keeping his camera still and focused on these animals (often in startling close up) they transform in front of our eyes to become something far more than mere livestock - we begin to see them as individuals.
Click here to read my full review of Gunda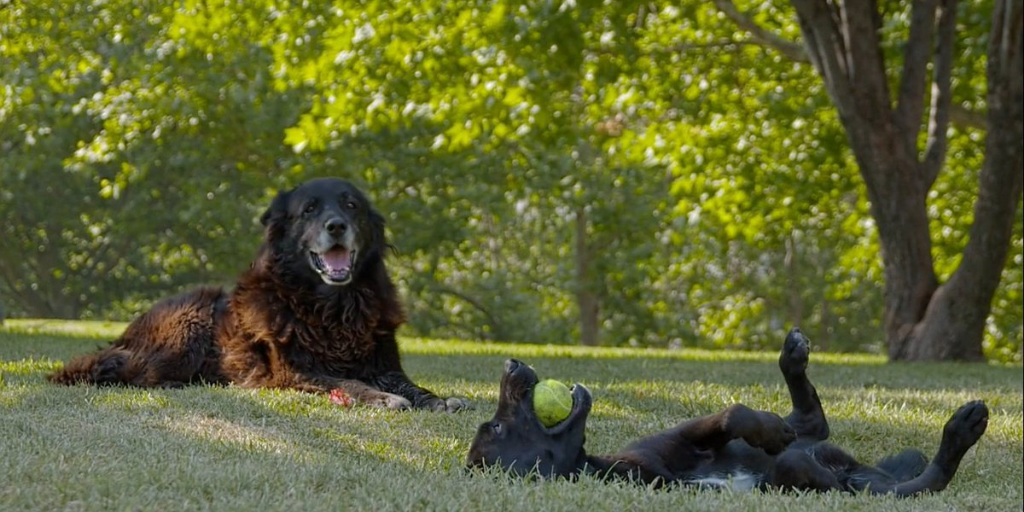 Los Reyes
Ever since first watching its trailer, I have been desperate to watch Los Reyes. I was so delighted that Iván Osnovikoff and Bettina Perut's film was included in DocFest. I absolutely love this documentary. 
Los Reyes follows Fútbol and Chola, two dogs who spend their days at Los Reyes skatepark. Around them coexist insects, motorcycles, donkeys and teenagers (who we hear but never see).
This is a beautifully shot film - the close-ups of Fútbol and Chola, showing an almost foreign landscape of paws and noses, are breathtaking. Meanwhile, the editing - also by Bettina Perut - is stunning. Another documentary gem about the animal world to add to the likes of Stray, Kedi and The Truffle Hunters.
Don McCullin: Almost Liverpool 8
In the early 1970s, photojournalist Don McCullin photographed the area of Toxteth in Liverpool, capturing the place during an era of transition and decline. Focusing on one photograph from his collection, Almost Liverpool 8 explores the area through the eyes of the people who inhabit it today. 
We meet photographers, hairdressers, shopkeepers, beekeepers, urban griots - the people who make L8 such a beloved (despite being so often misunderstood) community. A community where Georgian townhouses are found near social housing and Mosques stand opposite Synagogues.
Making a film inspired by an image taken by one of the UK's most prestigious photographers (who, in charming scenes, also appears in the documentary) sets the cinematography bar high. Daniel Draper and Allan Melia prove more than up to the challenge. As well as being full of wonderful stories, this documentary is absolutely gorgeous to look at - shot after visually stunning shot.
The Story Of Looking
In DocFest's closing film, The Story of Looking, Mark Cousins investigates the visual world - exploring the origins of looking as he prepares for surgery to restore his own vision. This is a deeply personal, revealing (in more ways than one) and inclusive documentary - and one of my favourites of the festival. 
I just love how Cousins makes documentaries - using movie clips to emphasise his cinematic discussions. In The Story Of Looking, he mixes these clips with stunning footage of the world. Meanwhile, he narrates his journey through life's many stages of looking in his signature, beautifully poetic style. (He could read my shopping list and it would feel profound). 
In The Story Of Looking, Cousins asks his social media followers what role looking has played in their lives. He receives some wonderful insightful and moving replies. The film then explores the role of looking during the global pandemic. Is looking a consolation when you can't touch someone? 
At every turn, with every musing, The Story Of Looking makes you slow down and really consider the visual world - past, present and future. 
DocFest - Documentary Shorts
When We Were Bullies
I absolutely loved Jay Jay Rosenblatt's documentary short, When We Were Bullies. It is one of my favourites of DocFest. In this visually inventive and engaging film, Rosenblatt looks back at an instance of bullying that took place in his 5th grade class 50 years ago.
Struggling to understand his role in the bullying incident, he tracks down members of his 5th grade class and their teacher to see what they remember. How has this moment impacted them? What does it reveal?
In The Space You Left
In The Space You Left was the first film I watched at DocFest. It has stayed with me since. Featuring beautiful cinematography, Christine Saab's documentary begins with the mysterious disappearance of an old university friend in Japan. 
This is not, however, a true crime film. Her friend made the choice to leave.
From the confines of her home in England, Saab embarks on a digital quest - first to track down her friend and then to understand why she cannot bring herself to move on. She stumbles upon The Inquirers, a website full of other people who are looking for lost relatives, friends and lovers. 
In this community, no one questions why someone would conduct such a search. And yet, as Saab gets closer to finding her friend, she wonders if she has the right to look for him. In moving scenes she considers whether the time has come to let him go.
Ali And His Miracle Sheep
Maythem Ridha's film, Ali And His Miracle Sheep, mixes fact and fiction to tell the story of nine-year-old Ali and his decision to takes his sheep, Kirmeta, for sacrifice on a strenuous 400km journey across Iraq's war-ruined landscapes to the shrine of an ancient saint. 
Tragically, Ali's father was beheaded by ISIS. Since then. Ali has stopped speaking. He wants to honour his father with this sacrifice, but Kirmeta becomes increasingly poorly and resistant. What happens to Kirmeta is declared a miracle. However, what feels the most miraculous in this film is the people who have survived such unimaginable loss.
Ali And His Miracle Sheep won the DocFest award for the Best Film in the festival's UK Competition.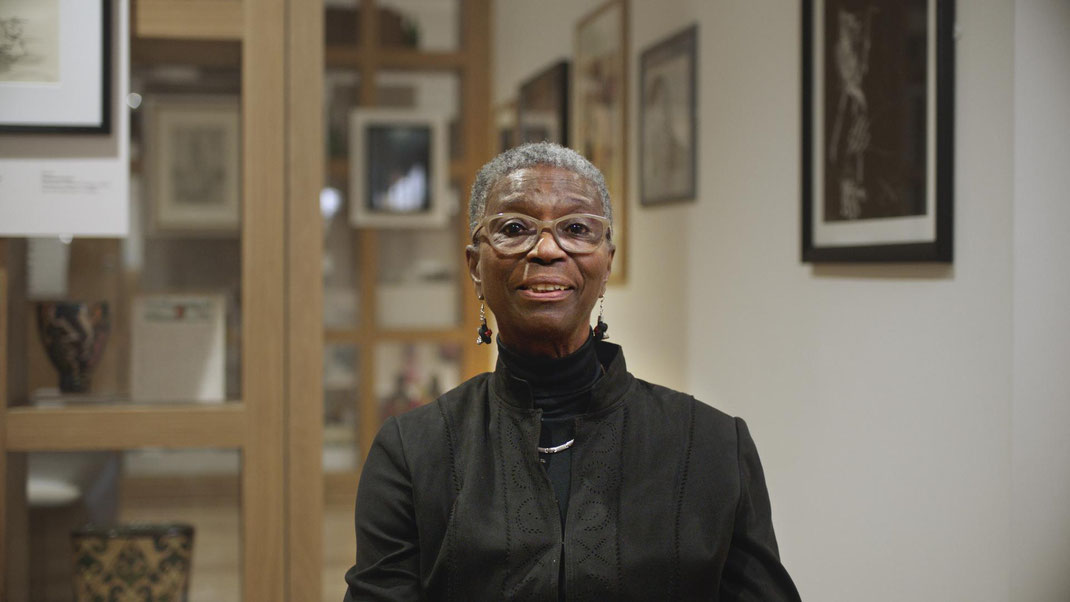 RIP Seni
RIP Seni is an incredibly powerful and thought provoking film. Overnight on 24th June 2020, graffiti reading 'RIP SENI' appeared on a public artwork outside Bethlem Royal Hospital, a psychiatric hospital in South London. The red spray-painted letters called attention to Seni Lewis, a 23-year old black man who died at the hands of 11 police officers while in the care of the hospital in 2010. 
The original artwork had been created by Turner-prize nominee, Mark Titchner (who appears in the film). Its eight placards ask questions about mental capacity and assessment - creating a powerful resonance between the artwork and the new graffiti. 
Daisy Ifama's film explores Lewis's shocking and heartbreaking story by talking to his mother, sister and friends. Ifama also widens her focus to include the experiences of other families who have lost loved ones in police custody, prisons and psychiatric hospitals. Meanwhile, mental health professionals consider their responsibilities within a dangerously, sometimes fatally racist "system".  
A devastating must-watch.
Alive
In just 11 minutes, Makeda Matheson manages to tell the fascinating story of opera singer Marilyn Minns while also revealing the devastating impact of Alzheimer's Disease. Matheson mixes archive photography of Minn's life with narration taken from her 2014 (pre-diagnosis) interview with Minns, in which she talks about music, her childhood and her brief stint in the band Jokers Wild (whose lead singer was a pre-Pink Floyd David Gilmour).
Moving between the past and present, Alive introduces the man who will become her husband, a disgruntled lover (who plays a villainous role in what Minns calls "The Russian Saga") notable performances she took part in and the world that she experienced thanks to her love of music. 
However, these memories are now under threat and the differences between Minns's two interviews are all too clear. When Matheson encourages her to look through the photographs, she cannot explain her relationship to her husband or daughter. The cruelty of dementia is unbearable.
Blondie: Vivr En Le Habana 
In 2019, a 40-year-long dream comes true for Blondie when the band is invited to tour Havana, Cuba. For songwriter and guitarist Chris Stein, growing up in New York, Latin music was always "part of the background of life". For the iconic post-punk group, this trip gives them the chance to collaborate with incredible Cuban musicians, creating some magical musical moments born out of their cross-continental collaborations. 
Rob Roth's film combines Super 8 and 16mm footage of the streets of Havana with small snippets of digital performance footage. Debbie Harry, Chris Stein, and Clem Burke also talk about the passion and beauty they discovered in Havana.
Blondie: Vivr En Le Habana captures a moment in time - more emotion and energy than information and revelation. In other words, this is not a Blondie documentary but a celebration of the impact of Latin music and culture.
TicToc
TicToc is an incredibly powerful and informative portrait of a life lived with Tourette's. Mark Waters's documentary introduces us to Felix. Aged just 16 years old, he has to contend with the overwhelming challenge of living with Tourette's syndrome.
If his symptoms were not difficult enough (and, as the film shows, they are extremely difficult), Felix also has to endure a stream of hurtful comments from people who simply do not understand Tourettes.
As a result, Felix wants to share his story and break the stigma. He is incredibly brave for doing so.
Before The Guests Arrive
In this charming documentary short we watch as two elderly women - Mrs. Bech and Mrs. Christensen - prepare a small beach hotel on the west coast of Denmark for the forthcoming season. As they hang paintings, wash and polish (and smoke and smoke), they talk about life, death and the fascinating history of the hotel. 
Two Minutes To Midnight
Two Minutes to Midnight is another fascinating mix of fact and fiction. Yael Bartana's film places five actors around a circular table on a stage in front of an audience. The set looks like the war room in Dr Strangelove. Only here it is called the Peace Room. 
The actors are playing the all-female government of an imaginary nation. Together, they discuss nuclear weapons, their potential use and disarmament within a male-dominated reality and ask - what if women ruled the world?
Joining the actors are 40 international experts in science, security, diplomacy, law, human rights, politics and the military - again all women. The debate is extremely thought provoking - what does it mean to be a global superpower? Should we use threats as deterrents? Will the patriarchy soon be a thing of the past?
These weighty topics are punctuated with humorous fictional moments - including telephone calls updating the group about the antics of "President Twitler". Two Minutes To Midnight references, of course, the Doomsday Clock and, as befits its title, the documentary also features some unsettling dream sequences.