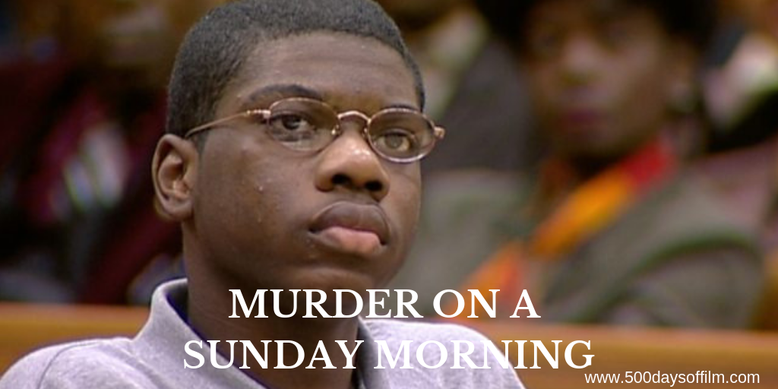 Director, Jean-Xavier de Lestrade, was not looking for a murder when he visited Jacksonville, Florida. Instead, the French filmmaker was hoping to make a documentary about a US law firm. 
However, Brenton Butler's story proved too compelling to ignore - highlighting as it does issues of racism, false confessions and the nightmarish prospect of being in the wrong place at the wrong time.
On 7 May 2000, in the car park of a Ramada Inn in Jacksonville, 65 year old Mary Ann Stephens was walking with her husband when she was shot in the head. Her husband described her attacker as over 6ft tall, aged between 20-25 years and of a skinny build.
A couple of hours later, Brenton Butler was arrested for murder. He was just 15 years old, 5ft 10 and of a stocky build. It didn't matter that Brenton did not fit the description. All that mattered was that he was black and in a location nearby.
Despite having no evidence or motive, Butler's case - based on mistaken identity and a confession made under extreme duress - was brought to court. During the six months that it took for the case to come to trial, Butler was offered a lesser sentence - if he pleaded guilty to murder.
Devastating Consequences
Lestrade uses his gripping and hugely suspenseful documentary, which won an Oscar at the 2002 Academy Awards, to explore racism and examine the inner workings of the US criminal justice system. He takes us on a fascinating and deeply disturbing journey.
The documentary follows Butler's defence team as they try to prove his innocence. We hear from public defender, Patrick McGuinness, about how he intends to get Butler out of jail  and back home to his distraught family.
McGuinness is a brilliantly engaging character. He is immensely capable, straight talking and takes no nonsense. As worried as I was for Butler, I was relieved that McGuinness was fighting in his corner.  
We are never in any doubt of Lestrade's view of Butler's guilt or innocence. Murder On A Sunday Morning does not attempt to tell both sides of this story - and rightfully so. It seems impossible that such a trial could ever have taken place. But it did… and Brenton's is far from an isolated case.
However, thanks to important true crime documentaries such as Murder On A Sunday morning, we are made aware of the potential flaws in our legal systems - flaws that can have devastating consequences.
True Crime Documentary Recommendations
Murder On A Sunday Morning is part of the filmmaking sub-genre of Documentary 7.
If you enjoyed this movie, I would also recommend:
Dear Zachary
The Thin Blue Line
West Of Memphis
The Central Park Five
Do you have any true crime documentaries that you would like to recommend? If so, do let us know in the comments section below or over on Twitter. You can find me @500DaysOfFilm.