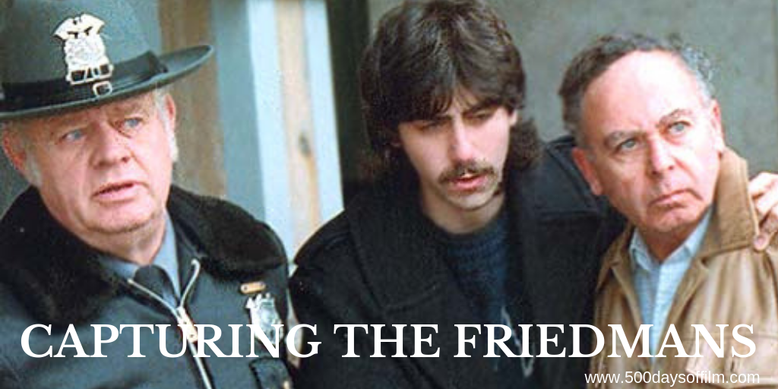 Andrew Jarecki was working on a film about New York's party entertainers when he met a professional clown. The clown's name was David Friedman. After four to five months of conversations about his chosen career, David said something that would change the course Jarecki's documentary - he had a secret.
After conducting some research and having spoken to David Friedman's family, Jarecki discovered something shocking. In 1987, David's father and younger brother had been arrested on suspicision of child abuse. Both had later been found guilty.
Jarecki returned to David and told him that he was no longer making a light hearted film about party entertainers. He was making a documentary about what happened to the Friedman family.
More Questions Than Answers
After conducting a thorough investigation and considering every available piece of evidence, Jarecki realised that he didn't want his film to be solely about the question of guilt or innocence. Controversially, the director does not reveal his opinion on this issue in the film (or in many interviews afterwards) and the documentary raises more questions than it answers.
Instead, Capturing The Friedmans is a deeply troubling film about the difficulty of finding truth and the unreliability of memory. It questions the police investigation and examines the impact of moral panic and group psychology.
Jarecki's film also looks at how the investigation destroyed the Friedman family. After working on his documentary for some months, David came to him with approximately 25 hours of home videos - taken after the police had arrived.
As a result of this remarkable footage, Capturing The Friedmans is an incredibly intimate portrait of a family being ripped apart. Often tough to watch, the documentary is nonetheless gripping as we follow the Friedmans further into their nightmare. 
True Crime Documentary Recommendations
Capturing The Friedmans is part of the filmmaking sub-genre of Documentary 7.
If you enjoyed this movie, I would also recommend:
Dear Zachary
The Thin Blue Line
West Of Memphis
The Central Park Five
Murder On A Sunday Morning
Do you have any true crime documentaries that you would like to recommend? If so, do let us know in the comments section below or over on Twitter. You can find me @500DaysOfFilm.