500 Days Of Film Reviews The Movies To Watch In May 2018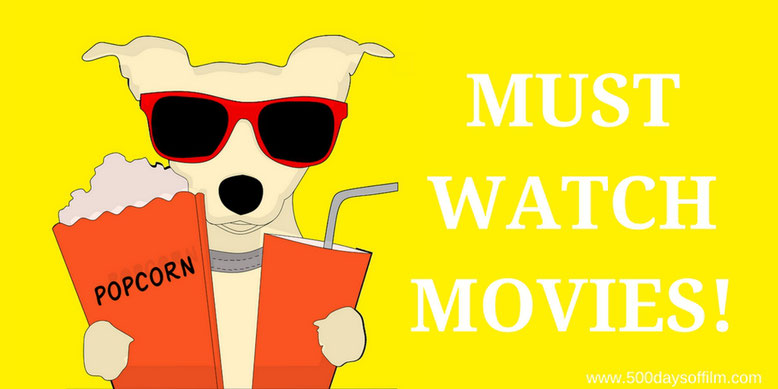 April 2018 proved to be a magnificent month for movies.
We had the wonderful horror surprise that was A Quiet Place, the superb and heartbreakingly poignant 120 BPM, the gorgeous and groundbreaking Love, Simon, the visually stunning Wonderstruck, the quaintest film title in The Guernsey Literary And Potato Peel Pie Society and, of course, Rampage.
All in all, a pretty decent month. 
As we move into the fifth month of 2018, what new films are in store? Let's take a look at 
May's must watch movies…
Friday 4th May
Lean On Pete
Having loved director Andrew Haigh's previous two films - 45 Years and Weekend - I am really excited for his next movie. Lean On Pete stars Travis Fimmel, Steve Buscemi and Chloë Sevigny and tells the story of a teenager who gets a summer job working for a horse trainer and befriends fading racehorse, Lean On Pete.
Tully
I am very much looking forward to Tully, the latest comedy from director Jason Reitman and screenwriter Diablo Cody. Marlo (Charlize Theron), a mother of three including a newborn, is gifted a night nanny by her brother (Mark Duplass). Hesitant to the extravagance at first, Marlo comes to form a unique bond with the thoughtful, surprising, and sometimes challenging young nanny named Tully (Mackenzie Davis).
Friday 8th May
How To Talk To Girls At Parties
Based on the short story by Neil Gaiman, John Cameron Mitchell's film sees Nicole Kidman as a punk alien invading 1977 Croydon. Despite some disappointing reviews, the premise and cast are more than enough to peak my interest.
Life Of The Party
Okay, so Life Of The Party probably won't be in the conversation come awards season, but it is on this list because I love Melissa McCarthy (and also, of course, Maya Rudolph). When her husband suddenly leaves her, longtime dedicated housewife Deanna (McCarthy) goes back to college…landing in the same class and school as her daughter.
The Cured
I'm looking forward to The Cured. David Freyne's film looks like a really interesting take on the zombie movie. Six years after an aggressive virus has spread through Europe, transforming the infected into zombie-like monsters, the great hope of a cure is found. 
The cure, which has a 75% success rate, restores the infected to full physical health. However, the cured remember everything they did while infected. Meanwhile, rehabilitation is a challenge as the cured face societal discrimination and are shunned by their remaining families. 
Tuesday 15th May
Deadpool 2
Who could resist our favourite, irreverent fourth wall-breaking superhero? Prepare for more outrageous comedy from Wade Wilson and his alter-ego.
Friday 18th May
On Chesil Beach
I'm kicking myself for not buying LFF tickets for Dominic Cooke's adaptation of Ian McEwan's book. This film - about a couple on their honeymoon and starring Saoirse Ronan, Emily Watson and Anne-Marie Duff - looks like a must watch.
Thursday 24th May
Solo: A Star Wars Story
A new Star Wars story will always make this list even if it is a tale that was perhaps better left untold. The film (directed by Ron Howard and starring Hail, Caesar!'s Alden Ehrenreich) has been beset by problems. Let's hope that it can rise above these issues and become a worthy addition to the franchise.
Friday 25th May
The Breadwinner
I feel as if we have waited forever to see this animation about a young girl in Afghanistan who disguises herself as a boy in order to provide for her family. However, if all reports are to be believed, this movie will be well worth the wait.
What Are You Looking Forward To Watching?
What films are you most looking forward to watching in May? Let me know in the comments section below or over on Twitter… you can find me @500DaysOfFilm