500 Days Of Film Reviews Custody Starring Thomas Gioria, Léa Drucker And Denis Ménochet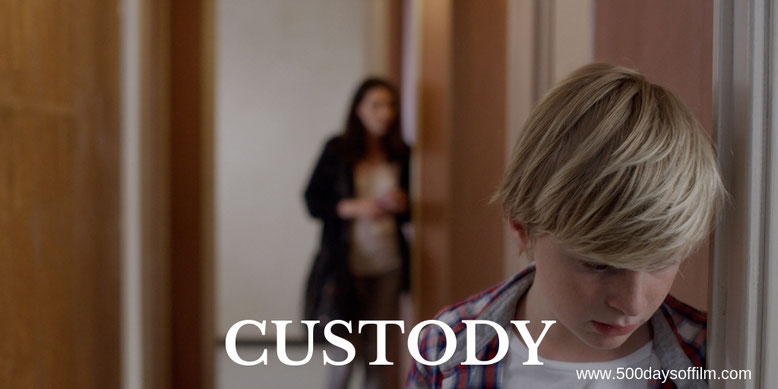 Miriam (Léa Drucker) and Antoine Besson (Denis Ménochet) have divorced. Miriam is seeking sole custody of their son, Julien (Thomas Gioria), to protect him from a father she claims is violent. 
Meanwhile, Antoine pleads his case as a scorned dad who just wants to be a part of his son's life. 
The appointed judge has to decide what is best for 11 year-old Julien - who has become a hostage in the escalating conflict between his parents. 
Is It Any Good?
Custody's opening moments take place in real time between five people in a small, suffocating room. In scenes of intense almost documentary realism, a judge has to attempt the impossible - to decide whether to grant a father joint custody of his son. The resignation on her face tells us that she does not expect to discover the truth. 
Director, Xavier Legrand, places his audience in the position of the judge. The divorced couple are presented on even footing - we are not aware of anything more than the judge herself knows. What would we do? Is this woman using her children as a weapon? Is this man a violent and possessive husband? 
The film's early moments put me in mind of another fractured couple - Nader and Simin in Asghar Farhadi's stunning (and Oscar winning) film, A Separation. However, Custody tells a markedly different tale.
Custody is a portrait of possessiveness and toxic masculinity. Legrand's film explores - in both subtle and overt ways - just how devastating these issues can be and how they can destroy the very relationships that they seek to control.
The toll that the custody battle takes is writ large on the agonised face of Julien. Thomas Gioria is utterly superb in this role - even more impressive given that Custody is his first acting experience.
Mirroring the fact that children in custody cases are barely heard, Julien is given very little dialogue. Gioria tells his story physically - with stressed and panicked facial expressions and fearful movements. In addition, in an attempt to protect his mother, Julien has developed a heartbreaking hyper-vigilance to his situation.
As a result, the moments that Julien spends with his father are filled with almost unbearable tension. In a film with little music, Legrand builds suspense via the use of sound. Everyday sounds feel horrific from the the rising of an elevator to the seatbelt alarm in a car.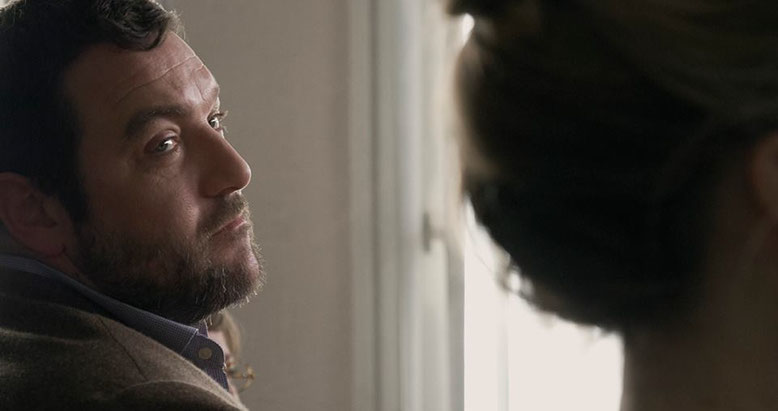 While Gioria gives the most impressive performance in Custody, he is extremely well supported. Legrand wrote the part of Miriam with Léa Drucker in mind. He saw in her many of the qualities that he wanted to convey - particularly, a blend of strength and fragility. She repaid him with a brilliant and nuanced portrayal. 
Meanwhile, Legrand worked closely with Denis Ménochet on set. "It's a hard role which means he has to tackle violence, manipulation, and darkness head on, without the audience losing touch with his character, rejecting him and refusing to understand him," the director explains. "He has to get inside the skin of an unhappy man, caught up in internal conflict, who's trying to be loved but who's living in denial." 
As Custody starts to reveal its secrets (showing us the truth denied to the judge), so Legrand tightens his grip, ramping up the tension degree by horrific degree. It is a gripping and hugely stressful ride - one that raises crucial questions about how custody cases are handled.
Random Observations
Three films guided Xavier Legrand in the writing of Custody - Kramer Versus Kramer, The Shining and Night Of The Hunter. "Kramer Versus Kramer is a film about parental rights which had a big effect on me. For the first time, you see a woman give up exclusive custody rights to her children, and it depicts the pain of separation with terrible acuity. 
"Night of the Hunter illustrates how a person can be uncompromising with children to achieve their ends. The Shining inspired me for the last part of my film in terms of the madness, the isolation, the terror. Domestic violence can lead to pure horror and that's what I wanted to show."
Legrand was inspired to create Custody because domestic violence is an issue that affects him deeply and one he feels is not sufficiently addressed in society. "In France, a woman dies every two-and-a-half days as a result of domestic violence, and although the media talk about it, the topic remains largely taboo," he explains.
"Victims are afraid to come forward, neighbors and family don't say anything, because they don't want to interfere with the couple's relationship. There is heavy secrecy. I didn't want to tackle it like a current affairs subject... I wanted to raise public awareness about this crisis by using the power of cinema."
Have you seen Custody? 
If you have, what did you think of this film? Let me know in the comments section below or via Twitter. You can find me @500DaysOfFilm.