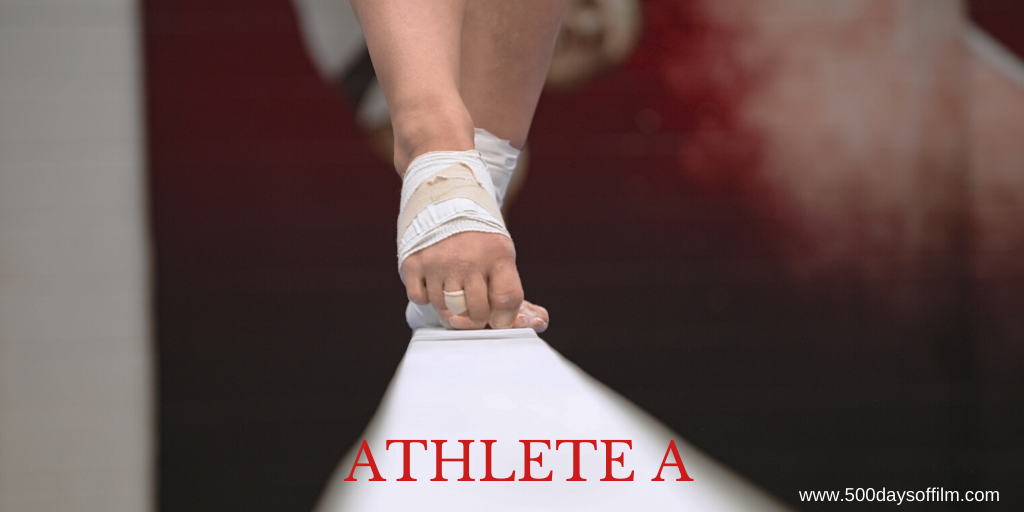 Athlete A follows a group of incredibly talented and courageous athletes who, after suffering devastating abuse at USA Gymnastics (USAG), stood up, told their stories... and refused to be silenced. 
Bonni Cohen and Jon Shenk's powerful and inspiring film focuses on some of the hundreds of gymnasts who came forward. Athlete A also explores the role of the reporters at The Indianapolis Star who investigated the allegations and the work of Angela Povilaitis, the lawyer who held Olympic doctor and sex offender, Larry Nassar, to account.
Athlete A begins by introducing us to Maggie Nicols. Gymnastics was, she tells us, almost her whole life. Her commitment to the sport was absolute. Footage of Nicols in action reveals her breathtaking talent. 
As a result, Nichols' position in the US Olympics team seemed assured. However, USAG took that dream away - in more ways than one. 
First, USAG - the national governing body for gymnastics in the US - cultivated a culture of cruelty within elite-level gymnastics. In this toxic environment, Nassar was able to subject Nicols (and many others) to horrendous sexual abuse. 
When Nichols spoke out about her traumatic experience, USAG sought to discredit her, silence her (and her parents, who also appear in the film) and then, in a final devastating blow, the organisation punished her for her bravery. 
However, USAG's chilling tactics would not work  - not this time. As more gymnasts began to talk about their experiences with Nassar, so more came forward. In addition to Nichols, Athlete A features the stories of other gymnasts - including Jessica Howard, Rachael Denhollander and Jamie Dantzscher. 
Meanwhile, we hear from the journalists at The Indianapolis Star who worked tirelessly to ensure that their story was heard. Not only did these reporters want to expose the disgusting behaviour of Larry Nassar, they also wanted to examine how the sexual abuse was handled by USAG. Who knew what… and for how long?
Cohen and Shenk take us back through the history of US gymnastics to reveal how the sport began to sacrifice its young - creating the perfect environment for a predator like Nassar to thrive. What USAG was prepared to sacrifice in the pursuit of success is deeply, deeply shocking. 
As a result, Athlete A is a tough and upsetting watch. While the film handles its subject matter sensitively, Cohen and Shenk do not shy away from what these girls endured. These are facts that need to be faced.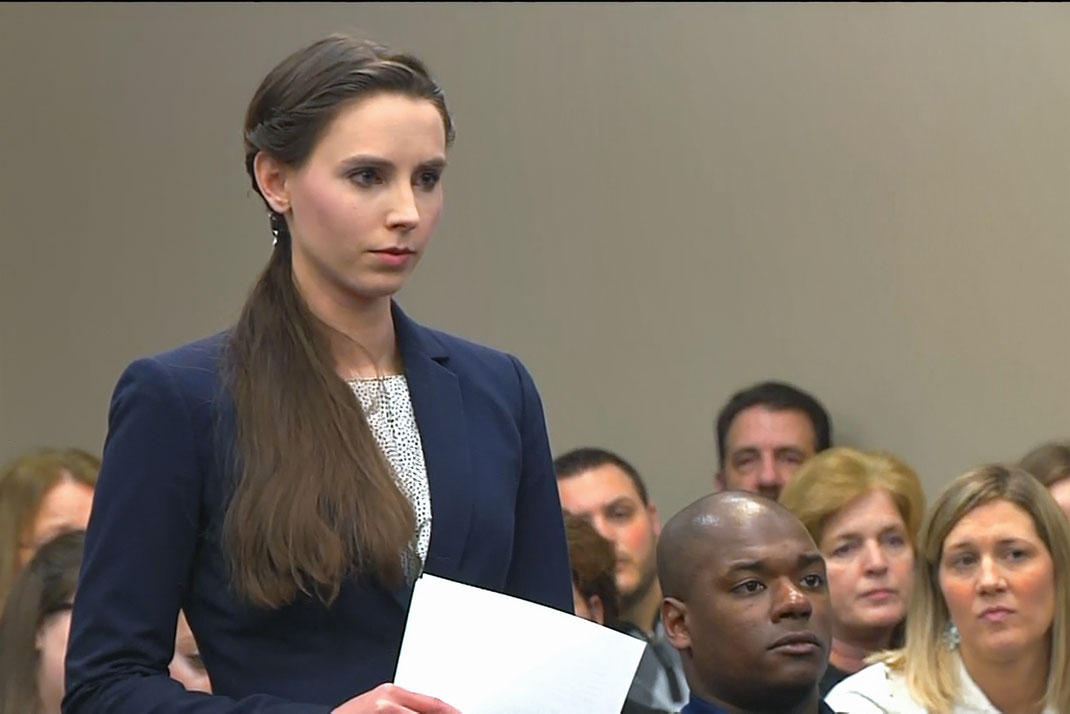 Cohen and Shenk (who also directed documentary Audrie & Daisy about sexual assault and  the effects of online bullying) also explore the power of speaking out. It is incredibly inspiring and deeply moving to see how the voices of survivors (not victims, survivors) grew louder and led to justice. 
Nassar's court case ended in January 2018 with an emotional moment of incredible courage and solidarity. Survivor after survivor told their story - telling Nassar and the world about the lasting impact of sexual abuse. 
At the end of the trial, Denhollander asked Judge Rosemarie Aquilina - and all of us watching - how much is a girl worth? The answer, of course, is that she is worth everything. 
It feels utterly outrageous, therefore, that all these months and years on USAG (and its former chief executive, Steve Penny) has yet to be held to account - denying the survivors their right to move on and heal.
Until USAG accepts its responsibility, the survivors - including Simone Biles, the most decorated American gymnast - are forced to relive their trauma over and over again in their ongoing fight for justice.