500 Days Of Film Reviews All I See Is You Starring Blake Lively And Jason Clarke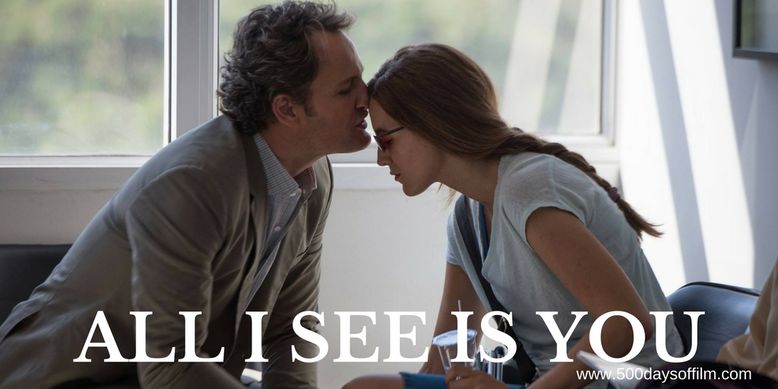 Gina (Blake Lively) and James (Jason Clarke) have the perfect marriage. However, their lives begin to unravel after she regains her sight and rediscovers the world.
Is It Any Good?
Blake Lively is one of the most underrated actresses working today. She is wonderful in The Age Of Adaline, brilliant in The Shallows and she gives a superb performance in Marc Forster's 2016 movie, All I See Is You. 
In this visually stunning film, Lively plays Gina, a young woman blind since childhood who regains her sight. This is a complicated dual role - one that requires her to portray both Gina's blindness and her gradual awakening once her vision returns. 
In lesser hands, Gina could have felt two dimensional - a character that we have all seen in countless thrillers before. However, thanks to Forster's interesting story and Lively's convincing performance, All I See Is You is a largely compelling watch.
It is fascinating to see Gina reassess herself and her life. She embarks upon an unrestrained journey of discovery that unsettles her husband (a great performance from Jason Clarke) - whose "special" role as her carer is now under threat.  
James reacts to Gina's newfound sight with a desire to go back and re-visit the couple's past. However, Gina's eyes are on the future.
All I See Is You takes its time to establish Gina's day-to-day experience of the world. With a running time of one hour 49 minutes, it's slow burn storytelling. However, preventing this film from becoming frustrating, is its stunning depiction of blindness.
Forster and his director of photography, Matthias Koenigswieser, create an impressive (often disorientating) collage of images to convey what Gina can (and cannot) see. (This is a really gorgeous movie to look at.) Sound also plays a key role - just as it does in Gina's life. 
Not since watching James Spinney and Peter Middleton's (superior) documentary Notes On Blindness have I seen a film tackle the experience of blindness in such an interesting and immersive manner. (I was also reminded of Guillem Morales's thriller, Julia's Eyes).
All I See Is You remains restrained in its focus throughout - as if unwilling to succumb to tired thriller tropes. However, in the end, it cannot resist and the film falls victim to a rather rushed and narratively flawed final act.
Despite this, Forster's movie remains admirable - anchored by Blake Lively's impressive and compelling central performance.
Random Observations
Have you seen All I See Is You?
If you have, what do you think about this movie? Let me know in the comments section below or via Twitter (find me @500DaysOfFilm).