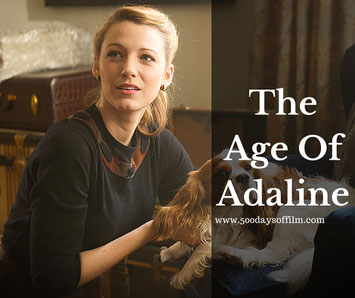 500 Days Of Film Reviews The Age Of Adaline And Finds A Film Full Of Sweet And Timeless Romance
A car accident has left Adaline Bowman (Blake Lively) stuck at the age of 29 years old. She has now been 29 years old for almost eight decades. 
This mysterious condition has forced Adaline to live a solitary existence, never allowing herself to get close to anyone who might reveal her secret. 
A chance meeting with charismatic philanthropist Ellis Jones (Michiel Huisman) tempts her to take a risk and engage with the world once again. 
However, a weekend with his parents (Harrison Ford and Kathy Baker) threatens to uncover the truth about the age of Adaline.
Is It Any Good?
I have watched a number of intense and challenging movies lately and I felt the need for a change of pace. As a result, I decided to watch The Age Of Adaline.
To be honest, I had been skeptical about this movie when it was released in cinemas last year. There was just something about the story that bothered me - goodness knows I didn't need to see anything Benjamin Buttonish (ever) again.
However, since its release, I have heard really good reviews about The Age Of Adaline. Plus I'm always up for watching Harrison Ford so, long story short, I decided to give it a whirl...
… and I loved it.
So here's the thing. To appreciate The Age Of Adaline, you need to be in the right frame of mind. You need to ignore the slightly dodgy premise of this movie and allow yourself to be swept along. If you are in the mood for a sweet, unchallenging romance you will find much to enjoy . 
Blake Lively (Gossip Girl) is great as Adaline - full of poise and restraint. Michiel Huisman (Wild, Game Of Thrones) is a charismatic and engaging screen presence and Ellen Burstyn is brilliant as Adaline's daughter, Flemming.
However, it is Harrison Ford's portrayal of William Jones that effortlessly steals the show. His performance is just wonderful in this movie - reminding me (as if I could forget) of his impressive range. 
So, if you fancy a sweet old fashioned movie romance, I would really recommend The Age Of Adaline.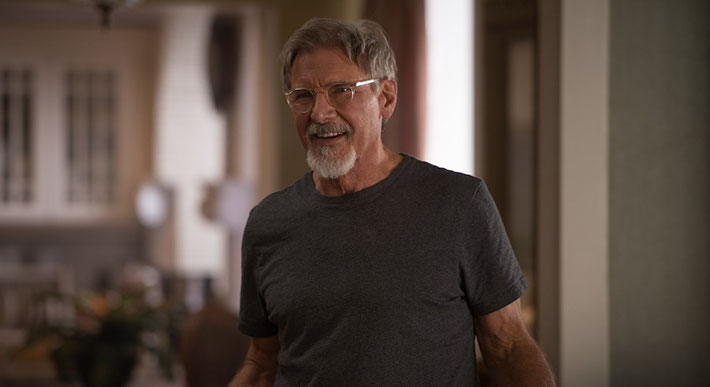 Random Observations
Anthony Ingruber plays the young William Jones in The Age Of Adaline. He is just so like a young Harrison Ford it is really quite astonishing.
I have to point out that this film features an extremely cute dog - always a winner for me.
Have you seen The Age Of Adaline? 
If so, what did you think of this film? Do let me know by leaving me a comment in the box below!