500 Days Of Film Reviews Adrift Starring Shailene Woodley And Sam Claflin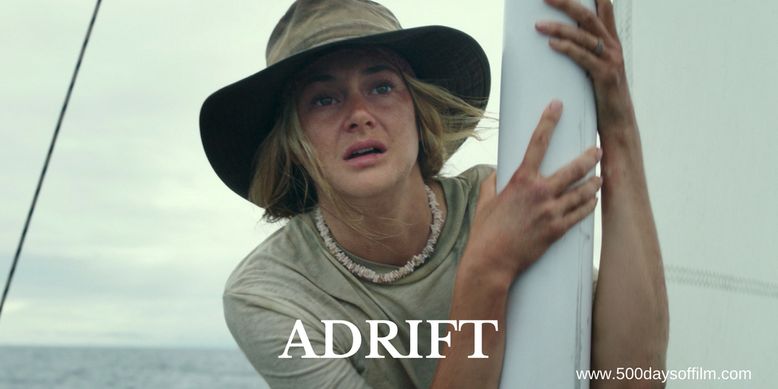 Journeying across the ocean from Tahiti to San Diego, Tami Oldham (Shailene Woodley) and Richard Sharp (Sam Claflin) find themselves sailing directly into one of the most catastrophic hurricanes in recorded history.  
In the aftermath of the storm, Tami awakens to find the boat in ruins and hundreds of miles off course. With no hope for rescue, Tami must find the strength and determination to survive - spurred on by her deep feelings for Richard, the only man she has ever loved.
Is It Any Good?
Much like his previous movie, 2015's Everest, Baltasar Kormákur's Adrift is an incredibly intense film based on a powerful and moving true story. Beautifully portrayed by Shailene Woodley and Sam Claflin, this tale of love and survival is one of the most immersive cinematic experiences of 2018.
While Everest made me feel as if I had summited the highest mountain on Earth, Adrift pulled me on board the Hazana, a 44-foot yacht, and set me loose in the middle of a cruel and unforgiving ocean. 
Thanks to its engaging central performances, sensitive storytelling and some incredibly authentic filmmaking (kudos to cinematographer, Robert Richardson), I was never less than utterly gripped by this compelling story. 
Kormákur's film begins in the immediate aftermath of the storm. In a truly heartbreaking and haunting opening scene, Woodley conveys Tami Oldham's distress as she realises that she is lost at sea.  
Woodley's is an impressively powerful emotional and physical performance. She did most of her own stunt work in challenging circumstances. Over 90% of Adrift was filmed on the open ocean - the cast and crew had to make a daily two hour boat journey to their shooting location.
After the film's powerful opening moments, Kormákur sensibly moves back in time to tell us the story of how Tami came to be on the Hazana. Adrift is a love story just as much as it is a tale of survival and the relationship between Tami and Richard is charmingly recreated. 
Woodley and Sam Claflin have wonderful onscreen chemistry and their relationship is endearing and convincing. While Woodley does the majority of the film's heavy lifting, Claflin's charismatic performance should not be overlooked.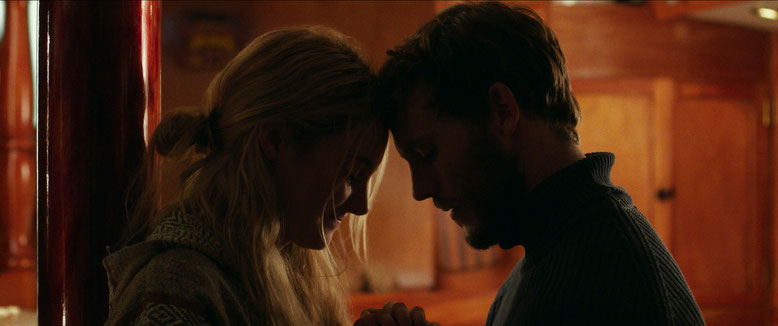 I am a sucker for a true story. However, I am also wary of movies "based on" or "inspired by" real life events. All too often, filmmakers make disappointing and frustrating changes for "dramatic" purposes.
If you are not aware of the events that take place in Adrift, I would steer clear of any web searches. This film works best the less you know - although, it also works well if you are aware of how the story unfolds.
Refreshingly, Kormákur stays true to Tami Oldham's harrowing journey. The film is based on her memoir, Red Sky in Mourning: A True Story of Love, Loss, and Survival at Sea. Oldham has praised the movie for its accuracy, authenticity and - most of all - for Woodley and Claflin's stunning performances. I wholeheartedly agree. 
Random Observations
Have you seen Adrift? 
If you have, what did you think of Baltasar Kormákur's film? Let me know by leaving me your thoughts in the comments section below or let's discuss this movie over on Twitter… you can find me @500DaysOfFilm.