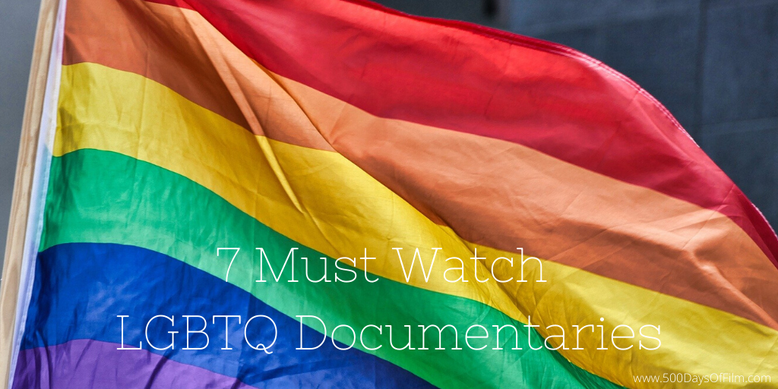 One of the many things that hit me whilst watching Chris Bolan's wonderful Netflix documentary, A Secret Love, was that this remarkable story might never have been told.
Terry Donahue and Pat Henschel's relationship spanned nearly seven decades and for most of that time they had to keep their love secret.
If Terry and Pat had not revealed their relationship to their families or agreed to participate in Bolan's film, we would never have known what it was like for them to be in love at a time when much of society was disturbingly and dangerously homophobic.
Documentaries like the seven films listed below reveal powerful stories of love and ensure that we never forget vitally important chapters of LGBTQ history. 
A Secret Love
A Secret Love has a beautiful story to tell. Meeting in 1947, Terry Donahue and Pat Henschel's relationship went on to span nearly seven decades. For much of this time, it was extremely dangerous to be gay and the couple had to keep their love hidden - from their families and from the world. 
Click here for more on A Secret Love
Of Love And Law
Fumi and Kazu are partners in love and law; they run the first law firm in Japan set up by an
openly gay couple. As lawyers driven by their own experience of being outsiders, they attract a range of clients who reveal the hidden diversity of a country that prides itself for collective
obedience, politeness and conformity. 
Tired of being silenced and made to feel invisible, the lawyers and their misfit clients expose and challenge the archaic status quo that deems them second-class citizens. With the backdrop of civil liberties under attack, the film poses universal questions about what it takes to be an individual, what it means to be a minority and what role a family plays in our increasingly polarised world.
Click here for more on Of Love And Law
We Were Here
In We Were Here, director David Weissman examines the origins of the AIDS epidemic and its devastating impact on the gay community. This is an incredibly moving and heartbreaking documentary. However, We Were Here is also life affirming and uplifting. The film reminds us of the people - from nurses to activists - who rallied around those who were suffering and who now want to tell their stories.
Do I Sound Gay?
In his charming and funny documentary, Do I Sound Gay?, David Thorpe investigates 
whether there is there such a thing as a "gay voice". He asks why some people "sound gay" but not others and why gay voices are a part of pop culture but also trigger bullying and harassment. Do I Sound Gay? explores these issues and features interesting interviews with Margaret Cho, Tim Gunn, Don Lemon, Dan Savage, David Sedaris and George Takei.
Before Stonewall
Robert Rosenberg and Greta Schiller's film, Before Stonewall, explores society's view of homosexuality in the decades leading up to the Stonewall riots. The demonstrations against a police raid at the Stonewall Inn in Greenwich Village were a pivotal moment in LGBTQ history. The documentary includes interviews with academics and activists and examines the impact of censorship and conflicts with the police.
How To Survive A Plague
In How To Survive A Plague, director David France documents the incredible work of activist group, Act Up, in the fight for the development of drugs to treat the AIDS epidemic. Using archive footage, the film tells a truly powerful story. Many of the activists were forced to become researchers, lobbyists, drug smugglers and clinicians. They also created their own newspapers, research journals and laboratories. According to the film, 16 million people are alive today thanks to their efforts.
The Death And Life Of Marsha P Johnson
In this gripping and heartbreaking true crime documentary, David France examines the life and death of transgender icon and activist, Marsha P Johnson. Tragically, Johnson was found floating in the Hudson River - her cause of death originally ruled as a suicide. However, many people believe that she was murdered.
Over To You...
What do you think of these documentaries? What other films would you add to this list? Please do share!
Let me know all your recommendations in the comments section below or let's chat over on Twitter. You can find me @500DaysOfFilm.