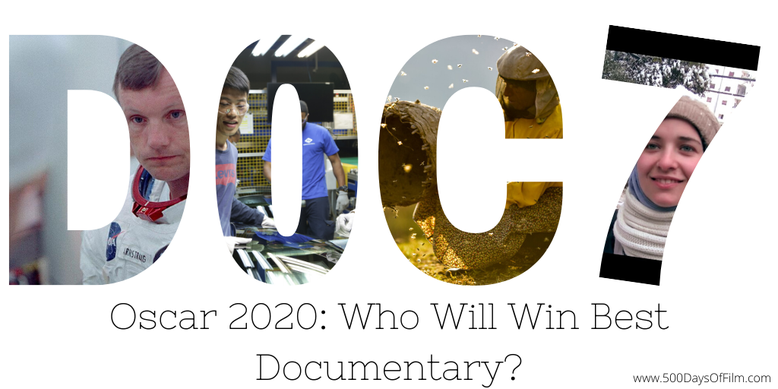 The 2020 Academy Awards take place on Sunday 9 February, rounding off an incredible awards season for documentary film.
We really have been spoilt for choice - with everything from an incredible iconic moon landing (Apollo 11), to a stunning study of a wild beekeeper (Honeyland). The season has brought us such disturbing political dramas as For Sama, American Factory and The Edge Of Democracy and inspirational against all odds tales like The Biggest Little Farm and Maiden. 
However, the Oscar category for best documentary feature only allows the entry of five films. The nominees are:
Honeyland
American Factory
For Sama
The Cave
The Edge Of Democracy
Let's take a look at the five contenders...
Honeyland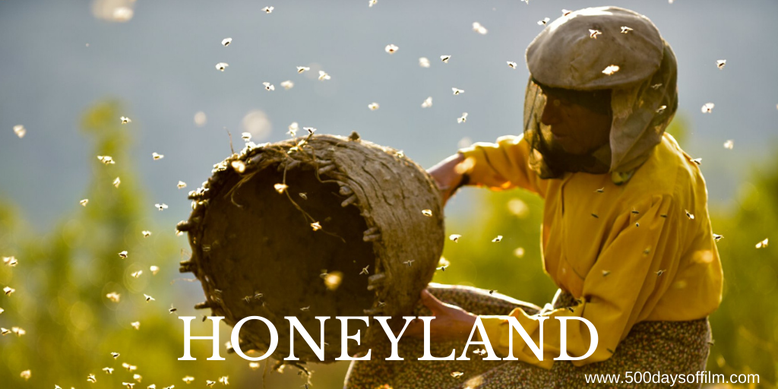 Honeyland started with one simple idea - to capture the life of Hatidze Muratova, a traditional beekeeper in the remote mountains of North Macedonia, and her elderly mother. However, as often happens in the world of documentaries, Honeyland had its own story to tell.
The catalyst for change was the arrival of an itinerant Turkish family and their herd of cattle. They set up home next door to Hatidze's cottage and disrupt her peaceful - if challenging - existence. What was once calm and quiet is now chaotic and noisy.
We fear for Hatidze and her ailing mother because, barely 15 minutes into Honeyland, we have already grown to care about them. Honeyland possesses a magical quality - helped in no small part by its captivating score - that draws you in and immerses you in Hatidze's environment and way of life.
It is fascinating to watch - not least because Honeyland's cinematography has epic sweep and is utterly breathtaking. However, there is also sadness here. This is a way of life that is dying. Hatidze is the last female wild beekeeper in Europe. 
Click here for my review of Honeyland
American Factory
On 3 October 2008, workers at the General Motors factory in Dayton, Ohio received the news they had all been dreading. Their plant was to close for good by the end of the year, with the loss of 2400 jobs. 
Local filmmakers, Julia Reichert and Steven Bognar, were deeply moved by the situation and decided to tell the story of the factory's closure. They were particularly interested in the impact on their community - a community whose lives and livelihoods were intrinsically linked to their place of work.
After speaking to several hundred of the factory's employees, Reichert and Bognar released a documentary short called The Last Truck: Closing of a GM Plant. The film was widely acclaimed and nominated for an Academy Award.
The story did not stop there, however. In 2014, Chinese billionaire Cao Dewang reopened the Ohio plant for his new Fuyao factory, producing glass for the car industry. Suddenly, jobs were there for the taking.
The air was filled with hope, at first. Sadly, all too soon cultures clashed, frustrations mounted and tensions rose to boiling point - the community of Dayton faced an uncertain future once again.
This story is told in Reichert and Bognar's feature documentary, American Factory (now available on Netflix). Created from over 1,200 hours of footage, the film is generous and funny, shocking and emotionally engaging. It is also beautiful to look at - the documentary's opening shots of factories at work are mesmerising.
Click here for my review of American Factory
For Sama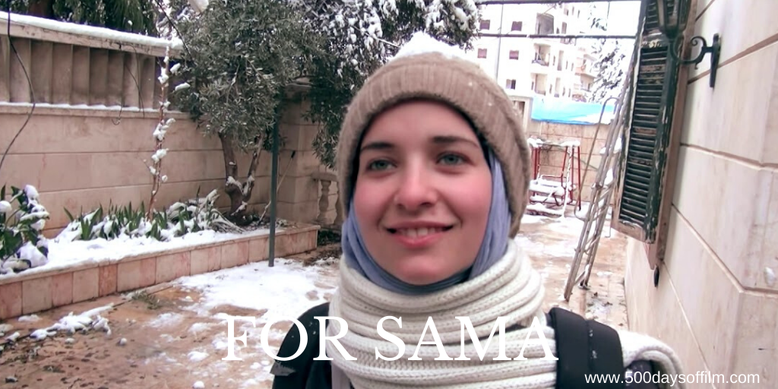 For Sama isn't the first documentary that I have watched about the devastating conflict in Syria. Over the last few years, there has been a steady influx of films - including The White Helmets, City Of Ghosts and Last Men in Aleppo - depicting the war and the battle for Aleppo. 
However, Waad al-Kateab's documentary is the one I feel will stay with me the most. 
It is For Sama's mix of powerful journalism and intimate storytelling that makes this film an unforgettable experience. The documentary is an uncompromising and important account of life in Aleppo between 2012 and 2016 and offers us immersive access to a family under siege.
For Sama's depiction of family life is deeply affecting - this is a mother's heartfelt message to her baby daughter. Waad narrates her own story, explaining to Sama why she and Sama's father decided to stay in such a dangerous place, what it was really like and why, in the end, they had to leave.
Click here for my review of For Sama
The Edge Of Democracy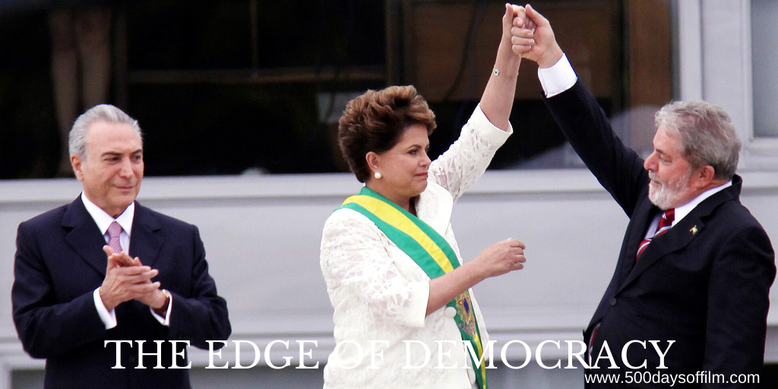 In 2016, director Petra Costa started filming a protest calling for the impeachment of President Dilma (Brazil's first female president). She recorded thousands of people, dressed in the colours of the Brazilian flag, singing the national anthem. Some were asking for the return of the military, others wanted the imprisonment of anyone wearing the colour red.
Costa wasn't sure why she was filming, but instinctively she understood that this was a wake-up call - a warning about the ephemeral nature of democracy. Watching the crowds, a sentence came into her mind: "Brazilian democracy and I are almost the same age."
This sentence is repeated early on in The Edge Of Democracy - a film that explores the personal and the political and examines a citizen's relationship to their own democracy in a moment of political crisis.
The Cave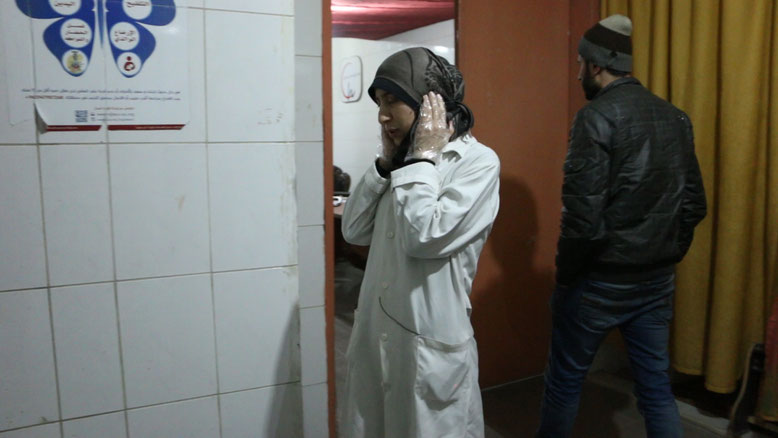 Oscar nominee Feras Fayyad (Last Men in Aleppo) brings us another unflinching story of the Syrian war with his documentary, The Cave. For besieged civilians, hope and safety lie underground inside the subterranean hospital known as the Cave.
Here pediatrician and managing physician Dr. Amani Ballour and her colleagues Samaher and Dr. Alaa have claimed their right to work as equals alongside their male counterparts, doing their jobs in a way that would be unthinkable in the oppressively patriarchal culture that exists above. 
Following the women as they contend with daily bombardments, chronic supply shortages and the ever-present threat of chemical attacks, The Cave reveals a portrait of courage, resilience and female solidarity.
Over to you...
What documentary do you think will win the Oscar? I think the race is between American Factory and For Sama. While I love both of these films, if I had to pick I would choose For Sama. 
Let me know in the comments section below or over on Twitter. You can find me @500DaysOfFilm.