500 Days Of Film Reviews Supernatural Horror, Before I Wake, Starring Jacob Tremblay, Kate Bosworth and Thomas Jane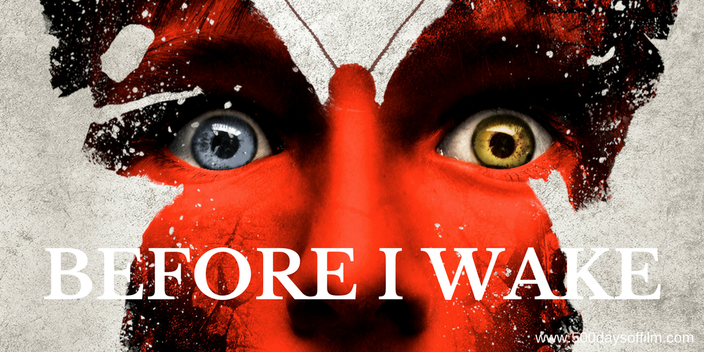 When young couple, Jessie (Kate Bosworth) and Mark (Thomas Jane), adopt orphaned boy, Cody (Jacob Tremblay), they assume his aversion to sleep is a result of his troubled past. 
However, they soon discover why Jacob is terrified to sleep: his dreams become real. Far more troubling is that his nightmares also come true.
Is It Any Good?
After his stunning debut performance in Lenny Abrahamson's Room, I was interested to see what Jacob Tremblay would do next. As a result, I was intrigued when supernatural horror, Before I Wake, arrived on Netflix.
Sadly, while Tremblay certainly shows promise, Mike Flanagan's film fails to unlock his potential. Indeed, with the exception of Thomas Jane (The Mist), all the performances in this film fall short of making you actually care about the fate of the characters.
As a result, despite an interesting concept and a string of pretty effective jump scares, Before I Wake is an average, forgettable supernatural horror. I'm sorry to report that the movie just didn't work for me - I found it both exploitative and exasperating.
By the end, I couldn't help but wonder what a director like Guillermo del Toro would have made of Before I Wake's story... and then found myself wishing that I had watched Pan's Labyrinth or Jennifer Kent's The Babadook again instead. 
Random Observations
Have you seen Before I Wake? 
If you have, what did you think about this film? Let me know in the comments section below!