500 Days Of Film Reviews Thriller Drama, The Invitation, Starring Logan Marshall-Green, Michiel Huisman and Tammy Blanchard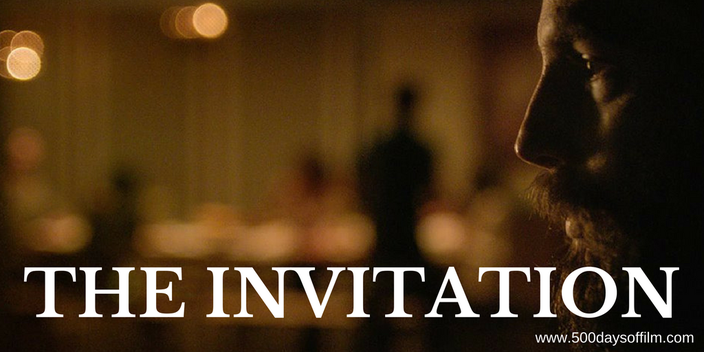 When Will (Logan Marshall-Green) agrees to attend a dinner party at the house he once called home, he find himself overwhelmed by paranoia, believing that his ex-wife, Eden (Tammy Blanchard), and her new husband, David (Michiel Huisman), are hiding an insidious agenda.
Is It Any Good?
Karyn Kasuma's The Invitation puts you on edge before Will even arrives at Eden and David's creepy dinner party (in a scene reminiscent of Jordan Peele's Get Out). As he enters the home that used to be his, things get really, really weird.
However, The Invitation also toys with our suspicions - is this all in Will's mind? Has overwhelming grief made him paranoid? Surely one should gloss over any odd, possibly cult-like behaviour while being wined and dined? We are talking 85 Rothschild level of hospitality after all.
In the mist of such uncertainty (and thanks to the strong performances from Logan Marshall-Green and Michiel Huisman), we question the motives of both Will and David. Both could prove the catalyst for horror. The arrival of (the always wonderful) John Carroll Lynch (in full menacing Zodiac mode) ramps up the tension still further. 
When The Invitation finally reveals its secrets (the point when many thrillers lose their nerve and go for broke), Kasuma's directorial hand remains steady. Yes there are shocks, yes there is violence but the film stays focused and continues to unsettle until the very, very end.
The Invitation is a tense and gripping thriller - a satisfying slow burner with a shocking sting in its tale. 
Random Observations
Have you seen The Invitation?
If you have, what did you think of this dinner party thriller? Let me know by leaving me a comment in the section below.