500 Days Of Film Reviews David Fincher's Classic Thriller, Zodiac, Starring Jake Gyllenhaal, Robert Downey Jr. And Mark Ruffalo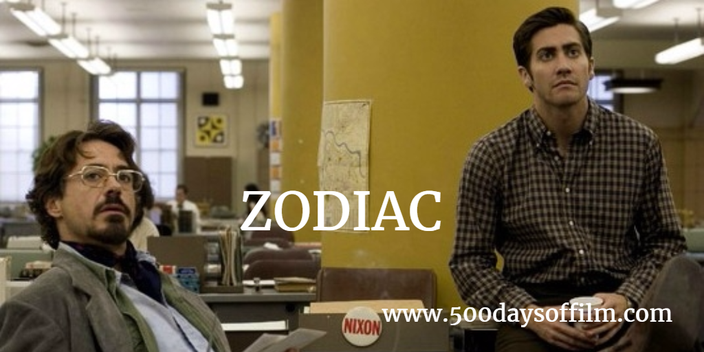 For three men, cartoonist Robert Graysmith (Jake Gyllenhaal), journalist Paul Avery (Robert Downey Jr.) and police inspector Dave Toschi (Mark Ruffalo), the hunt for the Zodiac serial killer, with all of its tantalizing clues and frustrating dead ends, will become an all consuming, lifelong obsession.
Is It Any Good?
David Fincher is one of my favourite directors and of all his many brilliant movies Zodiac is my favourite.
While this often underappreciated film appears to play on our morbid fascination with serial killers, it is actually a police/newsroom procedural. Fincher himself, in an interview with Time Out, described Zodiac as "a newspaper movie in the guise of a serial killer movie".
You certainly get the sense that Fincher is playing with our expectations, luring us in under false pretenses and then leaving us frustrated by Zodiac's lack of closure.
However, no one could feel cheated by Zodiac. For a start, the film is based on a true story - a story without a convenient, happy ending.
In addition, this movie is a masterclass in both storytelling and in the art of film-making. Zodiac, despite a running time of 158 minutes, flies by and bears many repeat viewings.
Zodiac is a film about obsession. Graysmith, Avery and Toschi become consumed by the case and pay a high price for their obsession. Indeed, the serial killer (or killers, Fincher had a different actor play the Zodiac killer for each murder scene based on the witness testimony from the time) is the least interesting character portrayed in the film.
Fincher is renowned for drawing powerful, often surprising performances from his actors. Zodiac is a case in point. Downey Jr., Gyllenhaal and Ruffalo are all superb - alongside an extremely strong supporting cast (including Anthony Edwards, Brian Cox, Chloë Sevigny and John Carroll Lynch).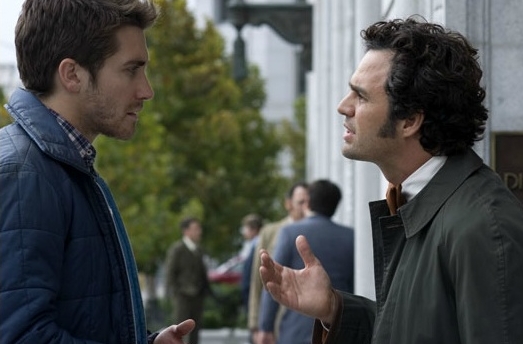 Zodiac was a particularly personal film for Fincher. He remembers that time well - he had a police escort to school as a result of the Zodiac's threats against schoolchildren. As a result, the director was meticulous both in presenting the facts of the case and in creating the all important (and endlessly impressive) period details.
Meanwhile, the passing of time is a key theme in Zodiac. One of the film's most famous scenes is the stunning time-lapse creation of San Francisco's TransAmerica building (shot using a series of photographs which were then enhanced via CGI). 
Alongside the movie's frequent day and date captions, this sequence enables us to feel the frustration that Graysmith, Avery and Toschi suffered. The film spans 30 years and, of course, the case remains unsolved. 
This lack of resolution is one reason why Zodiac provokes debate. When what you so desperately want eludes you, how can you find closure? This is a mystery with no answer and that is deeply unsettling. 
As the Telegraph's Robbie Collin describes, Fincher is a director who "makes big, Friday-night movies, but each one is laced with Monday-morning dread". Few films linger like Fincher's Zodiac.
Random Observations
Have you seen Zodiac?
If so, what do you think about this film? Let me know in the comments section below!