500 Days Of Film Reviews Headshot, Starring Iko Uwais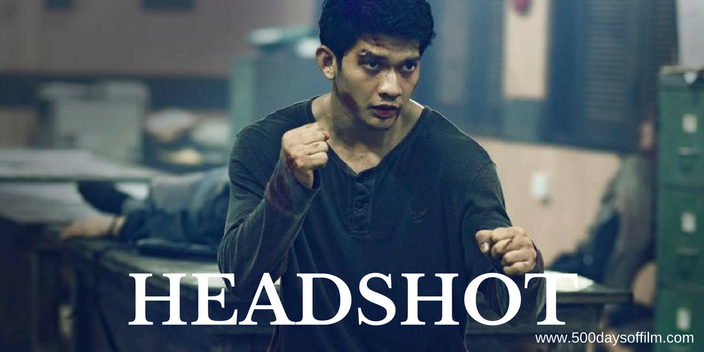 After months in a coma, a mysterious young man (Iko Uwais) awakens to find he has near total amnesia. He cannot even remember his own name - settling on Ishmael, the name given to him by young doctor, Ailin (Chelsea Islan).
As he searches for answers, Ishmael's past comes back to haunt him - in more ways than one. 
Is It Any Good?
It was with a mixture of both caution and excitement that I sat down to watch Kimo Stamboel and Timo Tjahjanto's new action film, Headshot.
I was excited because the movie features one of my favourite action stars, Iko Uwais. My caution was because of my love for Uwais' debut film, The Raid. For me, Headshot certainly had big shoes to fill.
While Headshot doesn't come close to the tension and stunning action of Gareth Evans' The Raid, it is nonetheless a hugely enjoyable, albeit brutally violent film. Once again, Uwais creates a character that you care about (his relationship with Islan's Ailin is really rather sweet) before kicking into thrilling action mode. 
Directors, Kimo Stamboel and Timo Tjahjanto, strip Headshot's plot to its bare essentials - thereby prioritising the film's numerous fight scenes. Ishmael wades through dozens of disposable (and pretty moronic) henchmen.  Thankfully, Sunny Pang's Lee proves a more formidable, utterly evil screen presence.
Headshot's action sequences are occasionally inventive and at times wincingly violent - this movie is called Headshot for good reason (more than earning its BBFC 18 certificate rating).
However, for all the weaponry on display, the film truly comes alive when Uwais is engaged in hand to hand combat. These scenes are stylish and exciting to watch - although they lack the balletic beauty of The Raid's choreography and cinematography.   
Not for the fainthearted, Headshot is exciting and entertaining - and it is always a pleasure to watch Iko Uwais do his thing on screen. 
Random Observations
I watched Headshot as part of a long distance film club screening with fellow film blogger and radio movie critic, Angelo Edwards, over at Film Fluff. You can read his excellent review here.
After watching Headshot, I just had to watch The Raid again.
Have you seen Headshot?
If you have, what did you think of this film? Let me know - leave me a comment in the section below!