500 Days Of Film Reviews Animation, The Lego Batman Movie, Featuring The Voices Of Will Arnett, Ralph Fiennes, Rosario Dawson And Zach Galifianakis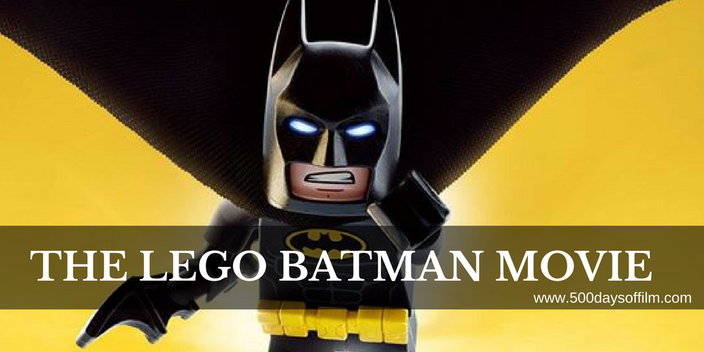 Major changes are happening within Gotham City. There is a new Commissioner in town and she has big plans to fight crime - plans that don't just involve pressing the Bat button. To the horror of our favourite caped crusader, Commissioner Barbara Gordon (Rosario Dawson) wants to work in partnership with Batman (Will Arnett).
Meanwhile, The Joker (Zach Galifianakis) has plans of his own and this time they might just succeed in tearing Gotham City apart. Can Batman put his fear of relationships aside and, working with his friends, save the day?
Is It Any Good?
Following the phenomenal success of 2014's The Lego Movie, Batman's spinoff film had big shoes to fill. As with any sequel, anticipation for The Lego Batman Movie was tinged with a hint of apprehension. Could they do it again? 
Within seconds (seriously, seconds), all my fears disappeared. The Lego Batman Movie had barely even started and I was laughing… out loud (and this had nothing to do with the rather tedious short movie that preceded the film). 
Will Arnett is (once again) superb as Batman, making full comic use of his gruffest Dark Knight voice. Hilariously narcissistic, he is consistently funny - firing one liners that will appeal to adults and kids alike (although sometimes for different reasons). 
There is just something wonderful about a film franchise (particularly one with such a long and varied history) being prepared to laugh at itself. Each Batman era provides fertile ground for comedy - from 2016's Batman Versus Superman to Adam West's 1960s incarnation. Indeed, there are so many visual gags, movie references and self aware jokes that a second viewing is essential to appreciate them fully.
The first half of The Lego Batman Movie is extremely frenetic. The film moves at an exhausting pace. It is even hard to appreciate the brilliantly imaginative Lego creations that are being constructed before our eyes (although I'm sure Lego will soon rectify this via its marketing/merchandising strategy). 
Respite from all the comedy chaos comes when the film delves into Batman's secret loneliness (was there ever a sadder lobster thermidor?). This may be a film made from plastic bricks but it certainly understands the melancholic heart of the Batman story.
Redemption, of course, lies in friendship and with Batman's pseudo family: Alfred (Ralph Fiennes), Barbara Gordon and his adopted orphan Dick Grayson aka Robin (brilliantly voiced by Michael Cera). The message is far from subtle but these scenes are really rather endearing.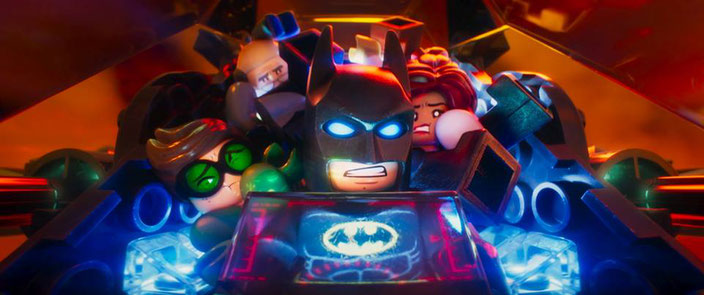 The Lego Batman Movie may not have a story as layered as that of The Lego Movie. It may not tap into a universal Lego experience (who hasn't been tempted by the Kraggle?). 
However, director Chris McKay understood what was needed from his film and The Lego Batman Movie more than delivers. It is wonderfully irreverent fun - a worthy addition to (what is hopefully) a burgeoning mini figure series.
Random Observations
It did make me smile to hear Eddie Izzard voice the character of Voldemort in a film featuring Ralph Fiennes.
The voice cast featured in this film is pretty darn impressive. 
Have you seen The Lego Batman Movie?
If you have, what did you think of this second Lego movie? Let me know by leaving me a comment in the section below!