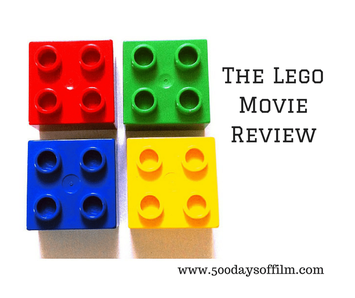 500 Days Of Film Reviews The Lego Movie And Finds An Inventive And Hilarious Family Movie With An Awesome Soundtrack
President Business is about destroy all creativity in the Lego world as part of an evil plan to stop people messing with his stuff.
Only one Lego figure can save the day - the prophesied "special one". This Lego hero is destined to find the fabled piece of resistance and save the day and the world.
Is It Any Good?
I love The Lego Movie. I find new reasons to enjoy it every time that I watch it -  it certainly bears repeat viewing.
I must admit that, when I first watched this film in the cinema, I was a bit overwhelmed by all the craziness. 
However, now that I have watched it several times, I appreciate the genius of this brilliant family film.
Of course, The Lego Movie looks amazing - it just blows my mind to think about how complex a task the filmmaking process must have been. 
How this film was overlooked by the Oscars (apart from its nomination and win for best song), I will never know.
My kids just love the movie's inventiveness and the authentic, inherent humour in the use of Lego blocks. 
I love it for its sense of pure nostalgia. Every scene - from the meticulously crafted backgrounds to the realistic movement of the characters - just rings true in a wonderful and often hilarious way.
The story is bonkers - but it feels perfect and there is also a great message that will resonate with anyone who has ever constructed complicated Lego sets. 
The voice talent in The Lego Movie is superb. I love Chris Pratt's Emmet so much. His performance really makes the film for me. I also laugh and laugh at Morgan Freeman's wise man, Vitruvius, and at Will Arnett's Batman.
With a combination of a great, funny and inventive plot, a brilliant voice cast and an awesome theme song - what's not to love about The Lego Movie?
Random Observations
Have you see The Lego Movie? Do you love it like me?
Or did this film let you down?
Whatever the case, I'd love to know - why not leave me a comment in the section below!