500 Days Of Film Reviews The Films To Watch Out For In 2017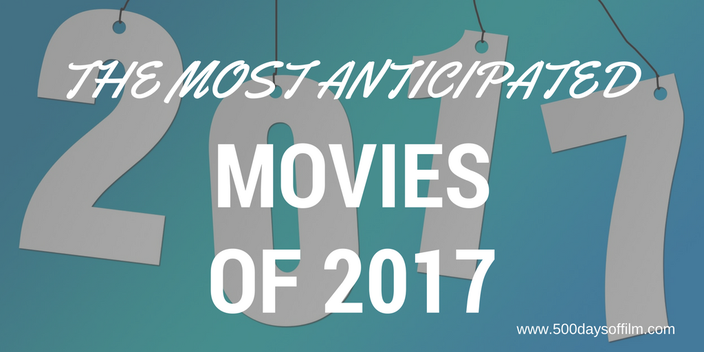 One of my favourite things to do in January is to take a look at the new year's forthcoming new film releases. Well, hold onto your hats because, by all accounts, 2017 is going to be a superb year for cinema.
Just take a look at the monthly movie guide below!
January
La La Land
Synopsis: Mia (Emma Stone), an aspiring actress, and Sebastian (Ryan Gosling), a dedicated jazz musician, are both struggling to make ends meet in a city known for crushing hopes and breaking hearts. Set in modern day Los Angeles, this original musical about everyday life explores the joy and pain of pursuing your dreams.
Director: Damien Chazelle
Starring: Ryan Gosling, Emma Stone, John Legend, Rosemarie DeWitt, Finn Wittrock, Callie Hernandez, Sonoya Mizuno, Jessica Rothe, Tom Everett Scott, Josh Pence
Manchester By The Sea
Synopsis: the life of a solitary Boston janitor is transformed when he returns to his hometown to take care of his teenage nephew. The story of the Chandlers, a working-class family living in a Massachusetts fishing village for generations, Manchester by the Sea is a deeply poignant, unexpectedly funny exploration of the power of familial love, community, sacrifice and hope. Click here for a full review.
Director: Kenneth Lonergan
Starring: Casey Affleck, Michelle Williams, Kyle Chandler
T2 Trainspotting
Synopsis: twenty years have gone by. Much has changed but just as much remains the same. Mark Renton (Ewan McGregor) returns to the only place he can ever call home. There waiting for him are Spud (Ewen Bremner), Sick Boy (Jonny Lee Miller), and Begbie (Robert Carlyle). Other old friends are waiting too: sorrow, loss, joy, vengeance, hatred, friendship, love, longing, fear, regret, diamorphine, self-destruction and mortal danger - all lined up to welcome him.
Director: Danny Boyle
Starring: Ewan McGregor, Ewen Bremner, Jonny Lee Miller, Robert Carlyle
Jackie
Synopsis: a portrait of one of the most important and tragic moments in American history, seen through the eyes of the iconic First Lady, then Jacqueline Bouvier Kennedy (Natalie Portman). Jackie places us in her world during the days immediately following her husband's assassination. Known for her extraordinary dignity and poise, here we see a portrait of the First Lady as she fights to establish her husband's legacy and the world of "Camelot" that she created and loved so well.
Director: Pablo Larraín
Starring: Natalie Portman, Greta Gerwig, Billy Crudup, John Hurt, Peter Sarsgaard
Lion
Synopsis: when five-year-old Saroo gets lost on a train travelling away from his home and family, he ends up thousands of miles away, in chaotic Kolkata. Living on the streets and then in an orphanage, Saroo is eventually adopted by an Australian couple, and finds love and security as he grows up in Hobart. However, a chance meeting with some fellow Indians reawakens a buried yearning for his past. 
Director: Garth Davis
Starring: Dev Patel, Nicole Kidman, Rooney Mara

Hacksaw Ridge
Synopsis: the extraordinary true story of Desmond Doss (Andrew Garfield) who, in Okinawa during the bloodiest battle of WW2, saved 75 men without firing or carrying a gun. He was the only American soldier in WW2 to fight on the front lines without a weapon, as he believed that while the war was justified, killing was wrong. As an army medic, he single-handedly evacuated the wounded from behind enemy lines, braved fire while tending to soldiers and was wounded by a grenade and hit by snipers. Doss was the first conscientious objector awarded the Congressional Medal of Honor.
Director: Mel Gibson
Starring: Andrew Garfield, Sam Worthington, Luke Bracey, Teresa Palmer, Hugo Weaving, Rachel Griffiths, Vince Vaughn
Sing
Synopsis: Buster Moon (Matthew McConaughey) is a dapper koala who presides over a once-grand theater that has fallen on hard times. Buster has one final chance to restore his fading jewel to its former glory by producing the world's greatest singing competition. 
Director: Garth Jennings
Starring: Matthew McConaughey, Reese Witherspoon, Seth MacFarlane, Scarlett Johansson, John C. Reilly, Taron Egerton, Tori Kelly, Nick Kroll, Beck Bennett, Nick Offerman, Jennifer Saunders, Garth Jennings,Peter Serafinowicz, Leslie Jones, Jay Pharoah
February
Loving
Synopsis: Loving celebrates the real-life courage and commitment of interracial couple, Richard and Mildred Loving (Joel Edgerton and Ruth Negga), who married and then spent the next nine years fighting for the right to live as a family in their hometown. Their civil rights case went all the way to the US Supreme Court, which in 1967 reaffirmed the very foundation of the right to marry. Their love story has become an inspiration to couples ever since.
Director: Jeff Nichols
Starring: Joel Edgerton, Ruth Negga, Michael Shannon
The Lego Batman Movie
Synopsis: from the team that assembled The Lego Movie, comes the adventures of a hero that only works in black… and sometimes very, very dark grey.
Director: Chris McKay
Starring: Ralph Fiennes, Jenny Slate, Rosario Dawson
Toni Erdmann
Synopsis: Winfried doesn't see much of his working daughter Ines. As a result, he decides to pay her a surprise visit in Bucharest, where she's busy as a corporate strategist. The geographical change doesn't help. Winfried annoys his daughter with pranks and jabs at her routine lifestyle. When father and daughter reach an, impasse Winfried agrees to go home to Germany. Enter Toni Erdmann: Winfried's flashy alter ego.
Director: Maren Ade
Starring: Peter Simonischek, Sandra Hüller

20th Century Women
Synopsis: The story of three women who explore love and freedom in Southern California during the late 1970s.
Director: Mike Mills
Starring: Annette Bening, Elle Fanning, Greta Gerwig, Lucas Jade Zumann, Billy Crudup.
Fences
Synopsis: adapted from August Wilson's Pulitzer Prize-winning play, Fences is the story of Troy Maxson, a mid-century Pittsburgh sanitation worker who once dreamed of a baseball career but was too old when the major leagues began admitting black players. Trying his best to be a good father, Maxson's lost dream eats away at him and causes him to make a decision that threatens to tear his family apart.
Director: Denzel Washington
Starring: Denzel Washington, Viola Davis, Jovan Adepo, Stephen McKinley Henderson, Russell Hornsby, Mykelti Williamson, Saniyya Sydney
Hidden Figures
Synopsis: the incredible untold story of Katherine G. Johnson (Taraji P. Henson), Dorothy Vaughan (Octavia Spencer) and Mary Jackson (Janelle Monáe) - brilliant African-American women working at NASA, who served as the brains behind one of the greatest operations in history: the launch of astronaut John Glenn into orbit.
Director: Theodore Melfi
Starring: Taraji P. Henson, Octavia Spencer, Janelle Monáe, Kirsten Dunst, Jim Parsons, Mahershala Ali, Aldis Hodge, Glen Powell, Kevin Costner
John Wick 2
Synopsis: In this next chapter following the 2014 hit (see my review for John Wick here), legendary hitman John Wick (Keanu Reeves) is forced back out of retirement by a former associate plotting to seize control of a shadowy international assassins' guild. Bound by a blood oath to help him, John travels to Rome where he squares off against some of the world's deadliest killers.
Director: Chad Stahelski
Starring: Ruby Rose, Keanu Reeves, Ian McShane
Moonlight
Synopsis: Moonlight tells the story of a young black man from childhood to adulthood as he struggles to find his place in the world while growing up in a rough neighbourhood in Miami. 
Director: Barry Jenkins
Starring: Mahershala Ali, Shariff Earp, Duan Sanderson

Patriot's Day
Synopsis: Patriot's Day explores the untold story behind the hunt and capture of the Boston bombers - preventing them from carrying out a second deadly attack in New York City.
Director: Peter Berg
Starring: Mark Wahlberg, Kevin Bacon, John Goodman, J.K. Simmons, Michelle Monaghan
Miss Sloane
Synopsis: In the high-stakes world of political power-brokers, Elizabeth Sloane (Jessica Chastain) is the most sought after and formidable lobbyist in Washington D.C. Known equally for her cunning and her track record of success, she has always done whatever is required to win. But when she takes on the most powerful opponent of her career, she finds that winning may come at too high a price.
Director: John Madden
Starring: Jessica Chastain, Mark Strong, Gugu Mbatha-Raw
Billy Lynne's Long Halftime Walk
Synopsis: 19-year-old Billy Lynn is brought home for a victory tour after a harrowing Iraq battle. Through flashbacks the film shows what really happened to his squad - contrasting the realities of war with America's perceptions.
Director: Ang Lee
Starring: Joe Alwyn, Kristen Stewart, Vin Diesel, Garrett Hedlund
Prevenge
Synopsis: A pitch black, wryly British comedy from Alice Lowe, Prevenge follows pregnant woman, Ruth, on a killing spree. Ruth's misanthropic unborn baby dictates her actions, holding society responsible for the absence of a father. The child speaks to Ruth from the womb, coaching her to lure and ultimately kill her unsuspecting victims.
Director: Alice Lowe
Starring: Alice Lowe, Gemma Whelan, Kate Dickie, Jo Hartley
March
Elle
Synopsis: Michèle seems indestructible. Head of a leading video game company, she brings the same ruthless attitude to her love life as to business. Being attacked in her home by an unknown assailant changes Michèle's life forever. When she resolutely tracks the man down, they are both drawn into a curious and thrilling game - a game that may, at any moment, spiral out of control.
Director: Paul Verhoeven
Starring: Isabelle Huppert, Laurent Lafitte, Anne Consigny, Charles Berling, Virgine Aefira, Judith Magre, Christian Berkel, Jonas Bloquet, Alice Isaaz, Vimila Pons

Logan
Synopsis: In the near future, an aging Wolverine and Professor X must protect a young female clone of Wolverine from an evil organisation led by Nathanial Essex.
Director: James Mangold
Starring: Hugh Jackman, Boyd Holbrook, Patrick Stewart
Beauty And The Beast
Synopsis: The tale as old as time between a beauty and a beast...
Director: Bill Condon
Starring: Emma Watson, Dan Stevens, Luke Evans, Kevin Kline, Josh Gad, Ewan McGregor, Stanley Tucci, Gugu Mbatha-Raw, Audra McDonald, Ian McKellen, Emma Thompson
Personal Shopper
Synopsis: a ghost story that takes place in the fashion underworld of Paris.
Director: Olivier Assayas
Starring: Kristen Stewart, Anders Danielsen Lie, Lars Eidinger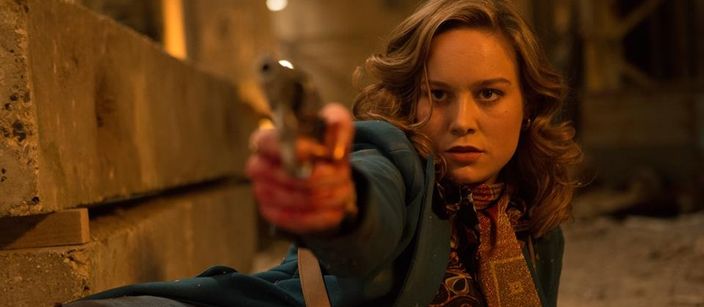 Free Fire
Synopsis: In Massachusetts in the late 1970s, Justine (Brie Larson) has brokered a meeting in a deserted warehouse between two Irishmen (Cillian Murphy and Michael Smiley) and a gang led by Vernon (Sharlto Copley) and Ord (Armie Hammer) who are selling them a stash of guns. But when shots are fired in the handover, a heart stopping game of survival ensues.
Director: Ben Wheatley
Starring: Brie Larson, Cillian Murphy, Michael Smiley, Sharlto Copley & Armie Hammer
A Quiet Passion
Synopsis: a biographical drama about the celebrated American poet Emily Dickinson, charting her life from her youth as a strong-willed schoolgirl through to her increasingly isolated adulthood. 
Director: Terence Davies
Starring: Cynthia Nixon, Jennifer Ehle and Keith Carradine
Certain Women
Synopsis: The lives of three women intersect in small-town America.
Director: Kelly Reichardt
Starring: Michelle Williams, Kristen Stewart, Laura Dern
April
The Handmaiden
Synopsis: the story of a handmaiden to a Japanese heiress who is secretly involved in a plot to defraud her.
Director: Park Chan-wook
Starring: Kim Min-hee, Kim Tae-ri, Ha Jung-woo, Cho Jin-woong, Kim Hae-sook, Moon So-ri

Guardians Of The Galaxy Vol. 2
Synopsis: Peter Quill's adventures in space continue.
Director: James Gunn
Starring: Chris Pratt, Karen Gillan, Zoe Saldana
May
The Red Turtle
Synopsis: Through the story of a shipwrecked man on a tropical island populated by turtles, crabs and birds, animation, The Red Turtle, tells a story of human life.
Director: Michael Dudok de Wit
My Life As A Courgette
Synopsis: this stop motion animation follows nine year old Icare who prefers the nickname, Zucchini. 
Director: Claude Barras
Starring: Gaspard Schlatter, Paulin Jaccoud, Sixtine Murrat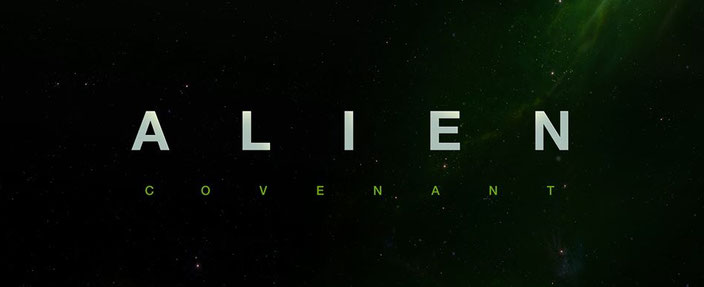 Alien Covenant
Synopsis: the crew of the colony ship Covenant, bound for a remote planet on the far side of the galaxy, discovers what they think is an uncharted paradise, but is actually a dark, dangerous world. When they uncover a threat beyond their imagination, they must attempt a harrowing escape.
Director: Ridley Scott
Starring: Michael Fassbender, Katherine Waterston, James Franco
June
Wonder Woman
Synopsis: Before she was Wonder Woman, she was Diana, princess of the Amazons, trained to be an unconquerable warrior. Raised on a sheltered island paradise, when an American pilot crashes on their shores and tells of a massive conflict raging in the outside world, Diana leaves her home, convinced she can stop the threat. 
Director: Patty Jenkins
Starring: Gal Gadot, Chris Pine, Robin Wright, Danny Huston, David Thewls, Ewen Bremner
Despicable Me 3
Synopsis: the adventures of Gru, Lucy, their adorable daughters - Margo, Edith and Agnes - and the hilarious Minions continue...
Directors: Pierre Coffin and Kyle Balda
Starring: (the voices of) Steve Carell, Kristen Wiig, Russell Brand, Steve Coogan, Benjamin Bratt, Miranda Cosgrove, Dana Gaier, Elsie Fisher, Ken Jeong, Moises Arias
July
Spider-man: Homecoming
Synopsis: The story of a young man and his adventures following a particularly nasty insect bite.
Director: Jon Watts
Starring: Tom Holland, Robert Downey Jr., Michael Keaton
Cars 3
Synopsis: The next installment of Pixar's animated Cars franchise. 
Director: Brian Fee
Starring: Owen Wilson

Dunkirk
Synopsis: Allied soldiers from Belgium, the British Empire and France are surrounded by the German army and evacuated during a fierce battle in World War II.
Director: Christopher Nolan
Starring: Tom Hardy, Cillian Murphy, Mark Rylance
August
Baby Driver
Synopsis: After being coerced into working for a crime boss, a young getaway driver finds himself taking part in a doomed heist.
Director: Edgar Wright
Starring: Ansel Elgort, Lily James, Jamie Foxx, Jon Hamm, Kevin Spacey, Eiza González
October
The Snowman
Synopsis: Detective Harry Hole investigates the disappearance of a woman whose pink scarf is found wrapped around an ominous-looking snowman.
Director: Tomas Alfredson
Starring: Michael Fassbender, Rebecca Ferguson
Thor: Ragnarok
Synopsis: Thor's adventures continue...
Director: Taika Waititi
Starring: Chris Hemsworth, Benedict Cumberbatch, Cate Blanchett, Idris Elba, Anthony Hopkins, Tom Hiddleston, Jaimie Alexander, Karl Urban, Mark Ruffalo, Sam Neill, Jeff Goldblum

Bladerunner 2049
Synopsis: The much anticipated sequel to the beloved 1982 sci fi classic.
Director: Denis Villeneuve
Starring: Ana de Armas, Ryan Gosling, Jared Leto, Harrison Ford
November
Paddington 2
Synopsis: Paddington's attempt to buy Aunt Lucy a gift for her 100th birthday goes awry when the present is stolen.
Director: Paul King
Starring: Hugh Grant, Ben Whishaw, Brendan Gleeson
Murder On The Orient Express
Synopsis: Renowned Belgian detective Hercule Poirot investigates the murder of a wealthy American traveling on the Orient Express, the most famous train in the world.
Director: Kenneth Branagh
Starring: Daisy Ridley, Johnny Depp, Penélope Cruz, Michelle Pfeiffer, Josh Gad, Lucy Boynton, Kenneth Branagh, Michael Peña, Judi Dench
December
Co Co
Synopsis: 12-year-old Miguel sets off a chain of events relating to a century-old mystery, leading to an extraordinary family reunion.
Director: Lee Unkrich, Adrian Molina
Starring: Gael García Bernal, Benjamin Bratt, Renee Victor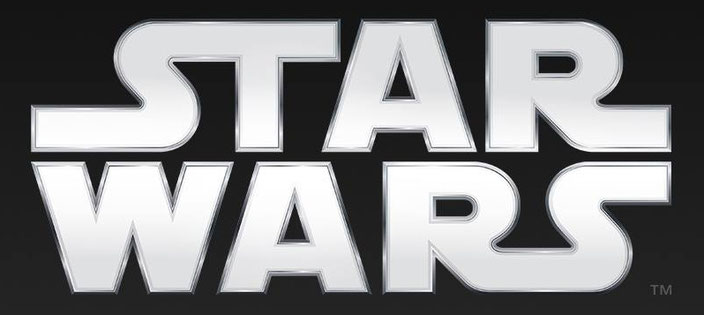 Star Wars: Episode VIII
Synopsis: Rey continues her epic journey in the next chapter of the Star Wars saga.
Director: Rian Johnson
Starring: Daisy Ridley, Adam Driver, Mark Hamill, Oscar Issac, Domhnall Gleeson, Benicio Del Toro, Andy Serkis, John Boyega, Lupita Nyong'o, Laura Dern
What Movie Are You Looking Forward To In 2017?
I don't know about you, but I am so excited to watch all of these films. In addition, there are many movies that have yet to confirm their release dates.
For example, I am looking forward to director Lynne Ramsay's next film, You Were Never Really Here, Clio Barnard's movie Dark River, Steven Soderbergh's Logan Lucky and Happy End from director Michael Haneke (starring the magnificent Isabelle Huppert).
In addition, I am keeping my eye on Wim Wenders' new film, Submergence, David Gordon Green's Stronger (starring Jake Gyllenhaal) and Yorgos Lanthimos' next movie, The Killing Of A Sacred Deer.
Phew, one thing is for certain, 2017 is going to be a busy year for film watching! What movie are you most looking forward to? Do let me know by leaving me a comment in the box below.