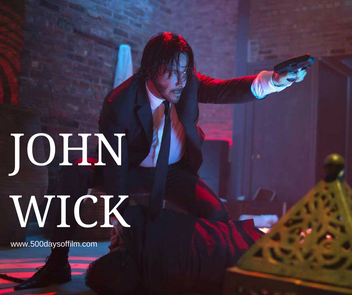 500 Days Of Film Reviews Action Film, John Wick, Starring Keanu Reeves
Grieving following the death of his wife, ex-hitman John Wick (Keanu Reeves) comes out of retirement to hunt down the gangsters responsible for stealing what little hope he had left.
Running scared the thieves flee, hiding deep within New York City.
However, it is not a question of if John Wick will find them, but a matter of when. For John Wick is not a man that you want to upset - ever. 
Is It Any Good?
Keanu Reeves celebrated his 52nd birthday a few days ago. This auspicious occasion prompted me to watch one of my favourite Keanu movies - John Wick. Released in 2014 and directed by Chad Stahelski, John Wick is also one of my favourite action films.
The film starts with some truly heartbreaking scenes. While John Wick is certainly no heroic character, within minutes you are firmly on his side. Carnage be damned, those gangsters (and all of their many associates) deserve what's coming.
There is just something so satisfying about watching a violent bully pick on the wrong guy and get his (or her) comeuppance.
Many films have, of course, exploited this concept. However, John Wick is saved from being just another run of the mill revenge flick by its black comedy. This comes as such a pleasant surprise and allows us to relax and enjoy Wick's reign of terror and video game vengeance.
John Wick doesn't ask much of its audience and it doesn't much concern itself with matters of realism. No, this is a movie that just wants to be an entertaining and enjoyable experience. Yes, there are several occasions when John Wick could have been killed - but where's the fun in that?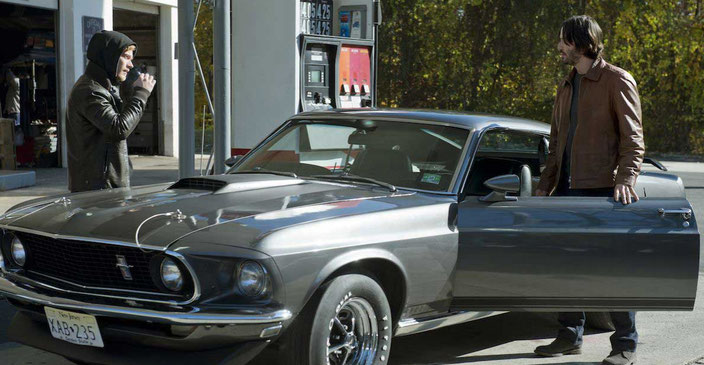 Reeves gives a convincing and compelling performance as John Wick. Often underrated, he conveys Wick's tortured existence brilliantly. Wick is a man of few words but the pain fueling his actions is never in doubt.
Then, in one particularly intense scene, Reeves lets his character's inner rage free and the result is chilling. 
Reeves is supported by a superb cast including Michael Nyqvist, Willem Dafoe, John Leguizamo, Adrianne Palicki and Ian McShane. They are all a pleasure to watch.
Full of black humour, video game violence and wonderful performances, John Wick is great, action packed fun and I, for one, am looking forward to the sequel.
Random Observations
John Wick: Chapter Two is currently in post-production, with a US cinema release date of 10 February 2017.
Director, Chad Stahelski, began his film career as a stunt performer. He was Keanu Reeves' stunt double in Point Break. 
Have you seen John Wick? If you have, what did you think of this movie? Do you think that Keanu Reeves is a largely underrated actor? 
Whatever your thoughts, let me know by leaving me a comment in the box below!