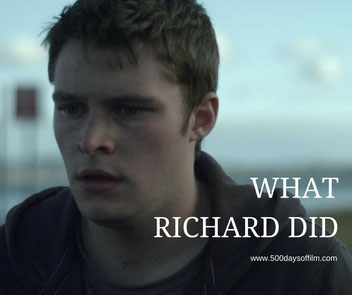 500 Days Of Film Reviews What Richard Did, starring Jack Reynor 
Richard Karlsen (Jack Reynor) is the golden-boy athlete and alpha-male of his privileged set of South Dublin teenagers. 
In the summer before the beginning of university, the world is bright and everything seems possible.
However, one terrible night, Richard does something that destroys everything and shatters the lives of the people closest to him. 
Is It Any Good?
Based on Kevin Powers' novel, Bad Day In Blackrock, What Richard Did was directed by Lenny Abrahamson and released in 2012.
From the start, Abrahamson's film exhibits a quiet, brooding tension. Regardless of the lighthearted banter between Richard and his friends, we know that something tragic is about to happen.
Richard is a young man that girls want to be with and boys want to be like. However, something deeply unsettling lies under his surface - an unattractive level of self absorption and arrogance. 
It is only when the worst happens, that Richard's true nature emerges and he has to face the fact that he is not the man he pretends to be.
What Richard Did is a markedly different film from Abrahamson's other movies. Indeed, this is a director whose films - Room, Frank, Garage, Adam & Paul - all feel very different.
However, one thing unites them all: Abrahamson's ability to inspire superb performances from his cast.
Jack Reynor is extraordinary as Richard. What Richard Did relies on his ability to convey the complex nuances of his character - the acceptable surface and the ugly truth that lies beneath. He is more than up to this challenge.
Meanwhile, Reynor is well supported by the entire cast of What Richard Did. I was particularly taken with Lars (brother of Mads) Mikkelsen's performance as Richard's father, Peter. His despair, when he finds out what Richard did, is heartbreaking.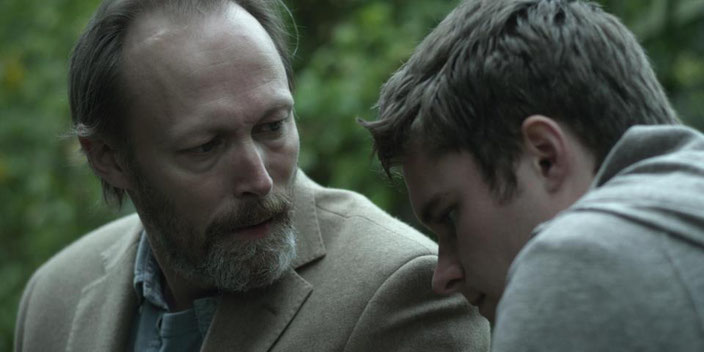 What Richard Did is so interesting in the way it explores the aftermath of tragedy - in all of its disturbing ugliness. Avoiding high drama and fireworks, Abrahamson maintains a sense of quiet contemplation throughout the film - coupling it with almost unbearable tension.   
Thought provoking and featuring truly extraordinary performances, this is an extremely impressive film from a remarkable and exciting director. The end of What Richard Did left me with a heaviness I couldn't shake for days.
Random Observations
Lenny Abrahamson is fast becoming one of my favourite directors. I would really recommend What Richard Did and also Frank (starring Michael Fassbender, Domhnall Gleeson and Maggie Gyllenhaal) and, of course, Room which is my favourite film of this year so far.
Meanwhile, Jack Reynor is certainly an actor to watch. I just loved his performance in Sing Street.
Have you seen What Richard Did?
If so, what did you think of this movie? Let me know by leaving a comment in the box below!