500 Days Of Film Reviews Five Of Tom Hiddleston's Most Impressive Performances
One of the things that I have noticed, as I make my way through my 500 Days Of Film Challenge, is that I am missing out on some pretty special TV.
I am often asked if I have watched an episode of this or finished the series of that. My reply? I don't really watch TV anymore... I'm just too busy with my movies.
In recent weeks, lots of people have asked me if I have watched The Night Manager. I have not. Apparently I am missing out and I am thinking that I may have to squeeze this BBC spy drama into my viewing schedule (somehow).
Tom Hiddleston's performance in this show has created quite a buzz. Aha! (I think - obviously I would never actually say aha out loud because that would be, you know, weird). Here is an actor that I can talk about.
However, many people (that I have spoken to) had not come across Hiddleston before seeing him in The Night Manager.  
As a result, I decided to write a post about my Top 5 Favourite Tom Hiddleston movie performances. Let me know what you think!
Top 5 Tom Hiddleston Performances
5. Thor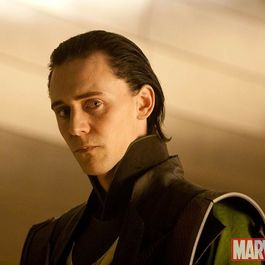 Thor was directed in 2011 by Kenneth Branagh and remains such a fun watch.
The plot is so simple by today's standards and Branagh tells his story well.
For me, most of the fun in Thor comes when baddie, Lokki appears onscreen. Tom Hiddleston really steals the show as Thor's deeply disgruntled brother. 
Click Here To See My Full Review Of Thor
4. Only Lovers Left Alive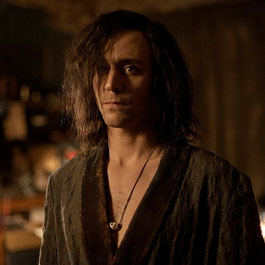 In Jim Jarmusch's atmospheric Only Lovers Left Alive, Hiddleston turns in a perfect performance as Adam.
He is a deeply depressed vampire whose sole for existence is his monumental love for fellow vampire Eva (Tilda Swinton). 
This film is a slow burner. However, I loved it and thought Jarmusch strikes the perfect undead tone. 
Click Here To Read My Review Of Only Lovers Left Alive
3. High Rise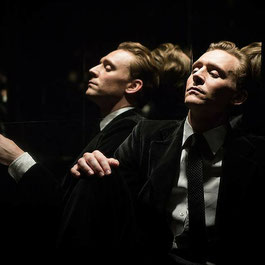 I really enjoyed Ben Wheatley's latest film, High Rise. 
Tom Hiddleston plays Dr Robert Laing who has just moved into a new high rise apartment.
He wants a fresh start and a place to make his mark.
However, chaos soon descends and Hiddleston is superb at portraying a man whose life is collapsing around him.
Click Here To Read My Review Of High Rise
2. Crimson Peak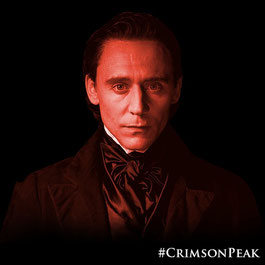 I just love Crimson Peak.
This film is a gorgeous, eerie gothic romance and Tom Hiddleston is perfect as the shifty Sir Thomas Sharp.
It is such a shame that this film was mis-marketed as a horror movie. Yes it does have a couple of brutal and chilling scenes but it is no jump fest. What it is is certainly well worth a watch.
Click Here For My Full Review Of Crimson Peak
1. The Deep Blue Sea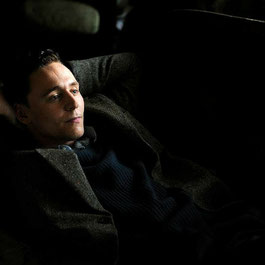 Tom Hiddleston doesn't have much screen time in Terrance Davies' The Deep Blue Sea but his performance as Freddie Page is powerful and affecting nonetheless. 
He plays a young ex-RAF pilot who is struggling with his life and identity after the end of the Second World War.
He is deeply loved by Hester (a superb Rachel Weisz) but is just not sure that he can live up to her hopes and dreams.
Click Here To Read My Full Review Of The Deep Blue Sea
What Do You Think?
What do you think of my top 5 Tom Hiddleston movies?
I should mention that these have been taken from the films that I have watched thus far in my challenge. Are there any other Hiddleston movies that you think I should watch that I haven't yet seen? 
Or perhaps you disagree with my film order?
Whatever the case, do let me know - you can leave me your thoughts  in the box below!