500 Days Of Film Reviews Widows Starring Viola Davis, Michelle Rodriguez, Elizabeth Debicki and Cynthia Erivo
Four women are left with nothing in common except a debt left behind by their dead husbands' criminal activities. Tensions build when Veronica (Viola Davis), Linda (Michelle Rodriguez), Alice (Elizabeth Debicki) and Belle (Cynthia Erivo) take fate into their own hands and conspire to forge a future on their own terms.
Is It Any Good?
Widows begins with an intimate moment between a husband and wife (played by Viola Davis and Liam Neeson). However, a moment is all there is before we are plunged into the centre of a heist gone very, very wrong. 
It's an exhilarating sequence with all the fast-paced, muscular action, car chases and high octane explosions of a multiplex blockbuster. However, while Steve McQueen's film is undeniably exciting and consistently entertaining, this far more than just another crime thriller. Widows also has something important to say. 
While we are hooked by the twists and turns of this gripping story (expertly penned by Gone Girl author, Gillian Flynn, and adapted from Lynda La Plante's UK television series of the same name), McQueen explores issues of race, political corruption, the gap between poverty and privilege (via a stunning sequence featuring a camera placed on the front of a car) and female empowerment.
Meanwhile, amid scenes of threat and violence, Widows is also an exploration of grief and loss. There is, of course, the central tragedy that propels the four widows into contemplating a life of crime. However, beyond that, each woman struggles with painful events in their past.  
It takes an accomplished director to pull off such a heady mix of adrenaline and intelligence, violence and emotion - particularly in a film that (thanks to cinematographer Sean Bobbitt) is also this visually stunning and exciting. 
As he has, of course, proved from his impressive movie back catalogue (featuring films such as the Oscar-winning 12 Years A Slave and Shame), McQueen is just that director and much more besides. 
It also takes an accomplished cast to convey all the issues explored in Widows and still make the story feel nimble, sharp and edgy. Fortunately, this film boasts one of the best ensemble casts of 2018.
It is a joy to watch each actor working at the top of their game. Liam Neeson, Robert Duvall, Colin Farrell and Brian Tyree Henry all give powerful performances. However, it is Daniel Kaluuya's portrayal of Jatemme Manning that really steals the show.
He is mesmerising and utterly chilling as Jatemme - stalking Veronica and her crew, doling out the most brutal of punishments to anyone who displeases him or gets in his way. Jatemme is scary, cold and uncompromising and Kaluuya plays him to perfection.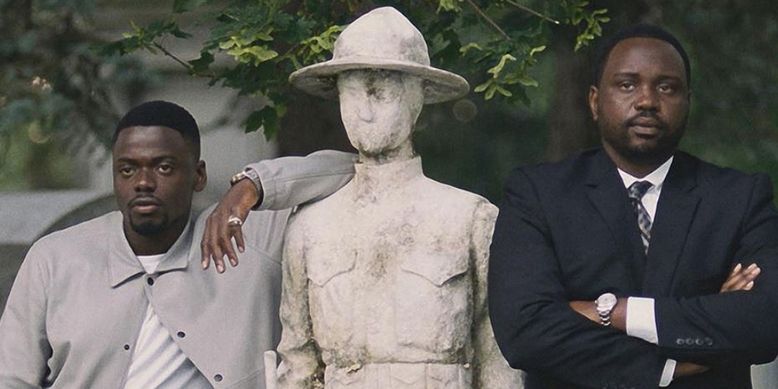 Widows works best, as it should, when McQueen focuses on Veronica, Linda, Alice and Belle. It is impressive how the film remains true to each character - maintaining, in the transition from wife to heist, a key sense of realism. 
Viola Davis, in the central role of Veronica, impresses most (although I also really enjoyed Elizabeth Debicki's Alice). She gives an incredibly powerful performance - able to convey strength and vulnerability, often at the same time. 
For example, there is a moment at the beginning of Widows where Veronica buckles under the raw, unbearable pain of her loss. She succumbs for only a few seconds before regaining her composure. Yet, in that short space of time, Davis conveys all we need to know about the overwhelming nature of Veronica's grief. 
Davis's performance carries us through some of the film's more questionable plot contrivances. In lesser hands, these may have felt jarring but, thanks to McQueen's superb direction and the movie's abundance of wonderful performances, we are more than willing to accept all the twists and turns that come our way.
Random Observations
Widows makes me wish for a new Oscar category: the award for best canine performance goes to!
Have you seen Widows? 
If you have, what do you think of Steve McQueen's film? Let me know in the comments section below or let's chat about the movie over on Twitter. You can find me @500DaysOfFilm.