500 Days Of Film Reviews Whitney - A Documentary By Kevin Macdonald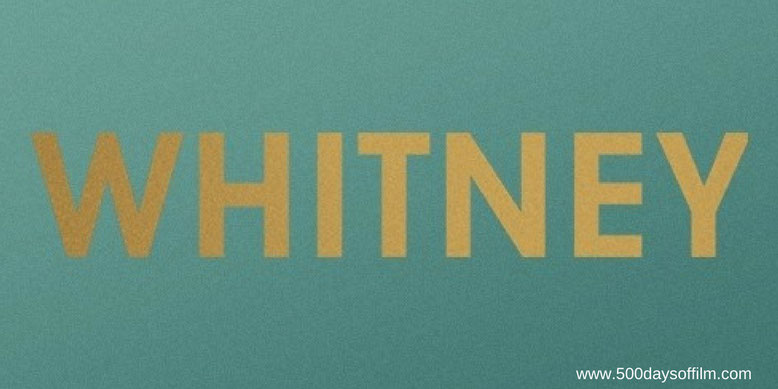 Whitney Houston broke more music industry records than any other female singer in history. With over 200 million album sales worldwide, she was the only artist to chart seven consecutive US No. 1 singles. 
Whitney also starred in several blockbuster movies (most notably The Bodyguard) before her brilliant career gave way to erratic behaviour, scandals and a tragic death aged just 48. 
Is It Any Good?
Kevin Macdonald was not a Whitney Houston fan. He certainly wasn't interested in making a documentary about the singer. However, all that changed when he met Nicole David - Whitney's long time agent. 
David explained that she loved Whitney but never understood her. More than that, she couldn't comprehend why her life ended in the way that it did. David asked Macdonald to make a documentary to help her understand what happened to Whitney.
The raw emotion behind her request was enough to inspire Macdonald. He become a detective (and, at times, a psychotherapist) as he sought to unravel the mystery of Whitney Houston. His documentary is an intimate and deeply moving portrait of a phenomenally talented, yet deeply troubled woman.
Judging from the marketing for Whitney, you might think this was the only film to cover Whitney Houston's life. However, September 2017 saw the release of another Whitney Houston documentary - Nick Broomfield's Whitney: Can I Be Me?
While focusing on slightly different areas, both films follow similar story beats. They look at Whitney's early life in New Jersey, they showcase her phenomenal talent and they analyse her marriage and her sexuality. Both documentaries explore Whitney's meteoric rise and her equally devastating fall.  
Macdonald's documentary benefits from being made with the co-operation and support of Whitney's family. As a result, he has access to never-before-seen archival footage, exclusive demo recordings, rare performances, audio archives and original interviews with the people who knew her best.
Being the authorised documentarian does not prevent Macdonald from exposing uncomfortable facts about Whitney's life. Far from it. In scenes reminiscent of Asif Kapadia's Amy, Macdonald shines a light on several members of Whitney's family - and they do not fair well.  
Many family members, such as Whitney's mother, Cissy, and ex-husband, Bobby Brown, reveal more by what they don't (or cannot) say than what they do reveal. Cissy is now a frail old woman whose memory is failing but whose heartbreak remains. Brown, meanwhile, is in deep denial.
Then, mid-way through Whitney, Macdonald reveals his smoking gun. This is an unquestionably shocking and devastating revelation. It's just a shame that the discovery comes so late. Macdonald doesn't have time to examine the allegations in any depth - something that just didn't sit well with me.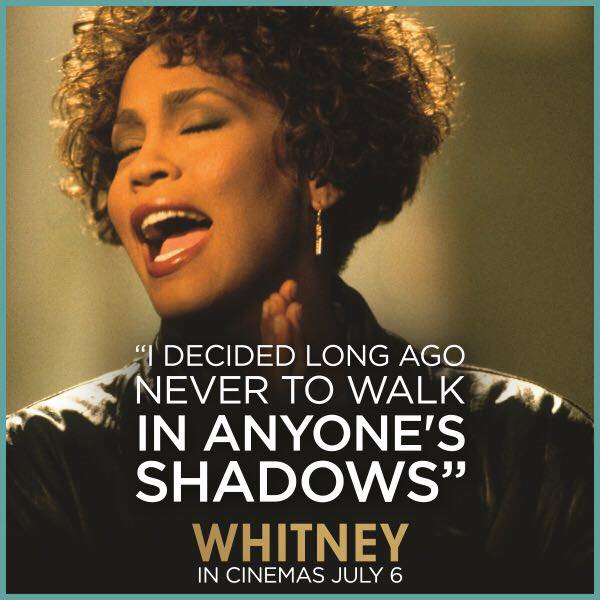 Tragedy is front and centre in Whitney (particularly in moving scenes involving Whitney's daughter, Bobbi Kristina) something that does, at times, feel regrettable. This is a story about an incredibly successful and phenomenally talented woman. Why must we always focus on the tragedy? 
This was, of course, Macdonald's aim. Whitney is an investigation into the singer's ultimate self destruction - a disturbing journey that is both haunting and harrowing to watch. 
However, Whitney also does remind us of the singer's astounding talent. The film focuses on one incredible performance in particular - her rendition of the Star Spangled Banner at the 1991 Super Bowl. 
Here Whitney takes a song with a troubled history for African Americans and reclaims it - emphasising its themes of freedom. Quite simply, she changed the way the US national anthem is sung and understood. Tragedy aside, surely this should be her lasting legacy.
Random Observations
Have you seen Whitney?
If you have, what did you think of Kevin Macdonald's documentary? Let me know in the comments section below or via Twitter. You can find me @500DaysOfFilm.