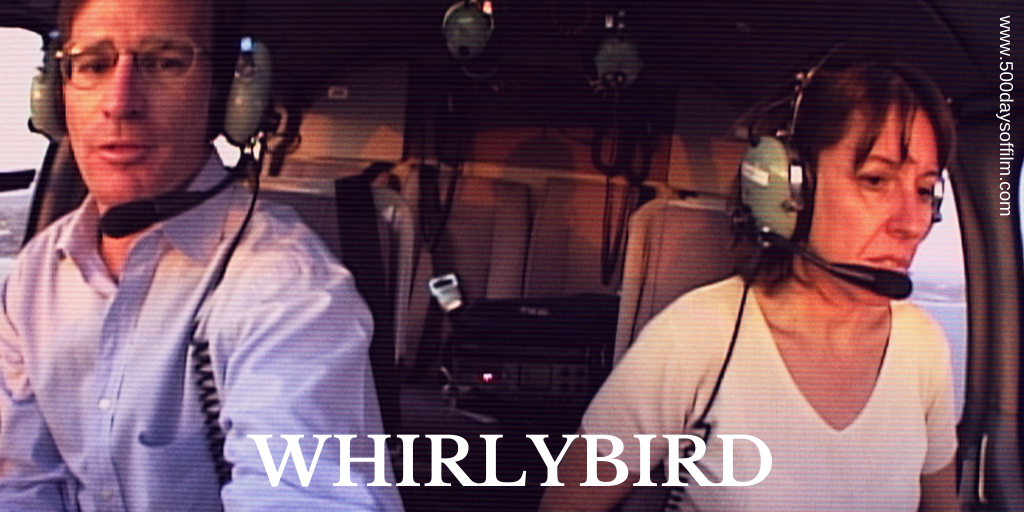 Whirlybird is the story of a fascinating and problematic marriage - set against the backdrop of 1990s Los Angeles and the development of the 24/7 news cycle. Matt Yoka's film follows Marika Gerrard and Zoey Tur (known then as Bob) who captured some of LA's most iconic news stories from high above the city in their helicopter.
Yoka makes some inspired decisions in the structure of his documentary. His interviews focus on those most intimately involved in the story and he places Marika and Zoey's footage front and centre. Whirlybird gives us a glimpse of the adrenaline rush of live news and the seductive, addictive nature of this work.
Both Zoey and Marika explain the high of being the first on the scene to record a major news event. Being among the pioneers of helicopter news, they certainly know of what they speak. It is fascinating (and sometimes anxiety inducing) to watch as they hone their craft.
Whirlybird features many examples of Zoey and Marika's incredible archive - familiar recordings of some of LA's pivotal moments. The story behind their discovery of the O. J. Simpson pursuit is gripping, their footage of the city's devastating riots is the stuff of nightmares.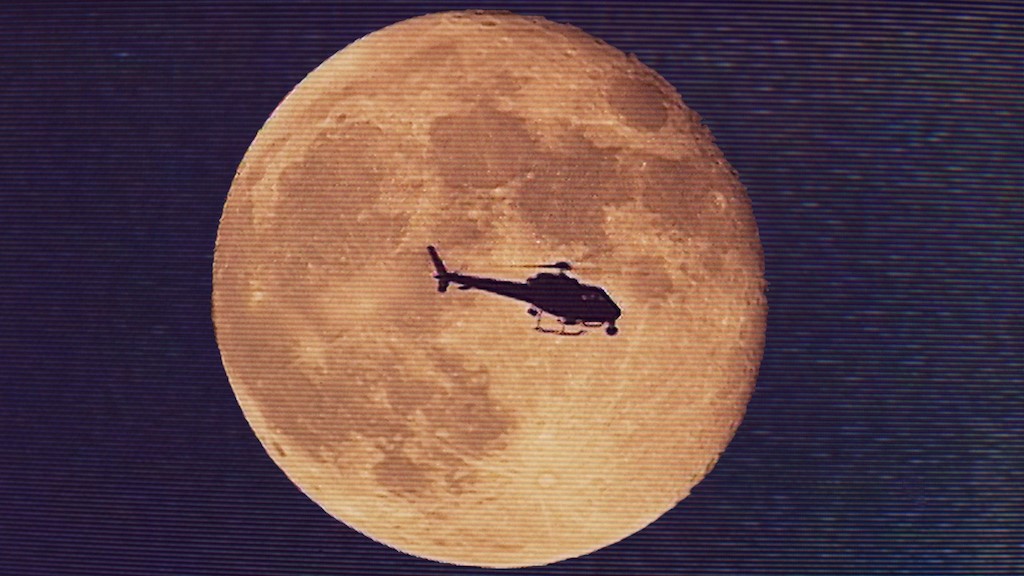 Alongside the thrills of helicopter news coverage, Yoka also examines the toll the job took - 24/7 news is never satisfied no matter how iconic the footage. Intimate to-camera interviews with Marika, Zoey and their two children reveal the pressure the family was under and how their marriage became increasingly toxic. 
Living as Bob, Zoey was stressed, frustrated and angry. She often took her emotions out on Marika. It is incredibly disturbing to see and hear how badly Marika was treated. As Bob, Zoey would scream at Marika and demand that she risk everything to capture the perfect shot from their helicopter. 
Whirlybird does not explore much of Marika's life following the breakdown of her marriage. This is, in many ways, Zoey Tur's story. You sense that she hopes this will be a redemptive tale - her regret about the past and fear for the future are undeniably moving. However, Yoka does not offer absolution - Marika's experience makes it hard to feel completely at ease with Zoey's mea culpa.